You're in good hands
Barrister Tahmidur Rahman is an IEB (The Institution of Engineers, Bangladesh) accredited Engineer and a QLD(Qualifying Law Degree) holder, who simultaneously pursued and acquired First Class results in Computer Science and Engineering (CSE) from North South University and LL.B.(Hons.) from British School of Law, all within the span of 4 years. Co-founded one of the fastest growing IT firms of the country in Matte Information Technology Ltd. While serving as a CFO, through implementing correct use of accounting……
Advocate Syed Abdullah Mohammed Wahid
Managing Partner, LLB., LLM.
A promising young lawyer with over half a decade years of experiences working in corporate law chambers in Dhaka. At Remura Mr. Wahid primarily oversees documentation tasks  and acts as a consulting lawyer to several medium to big size companies and business entities.
He has been involved in the past in drafting and formulating Mediation processes for his clients, attending Arbitration  tribunals in Dhaka on various matters and providing opinions on complex legal issues to foreign clients. Mr. Wahid is a keen follower of recent developments in ADR related laws and procedures in Bangladesh.
Barrister Meheruba Mahbub Remura
Partner
Meheruba Mahbub is a finance partner and one of the Bangladesh's market leading international lawyers. She is head of the firm's Mergers and Acquisitions practice, which advises corporates and financial institutions on outbound and inbound investments, projects and financings.
Meheruba has a diverse finance practice , representing large banks, financial sponsors, and corporations. She specializes in acquisition and structured financings, loan portfolio purchase and financing, real estate financings, and inbound and outbound transactions. She has extensive expertise in the energy and infrastructure industries.
Anika Anzum Oishy
Associate, Family Law Dept.
Anika Anzum Oishy is a proficient attorney of Remura who has graduated from BRAC University. Her area of expertise are family matter, corporate and commercial, administrative tribunal, labour etc. Anika is also experienced at mediation and negotiation along with tenacity to handle cases. 
Miss Anika has the vast expertise in Land and Property related laws and its implication in common life. She has assisted the Team Leader Barrister Khan to consultancy and legal opinion in respect of legal opinion, vetting of immovable property, real estate and land.
Mohammed Tanzib Rubaiyat
Senior Associate, Property Law Dept.
MD.TANJIB RUBAIYAT is a legal professional with over 5 years of experience working as an associate of TR Barristers in Bangladesh (Remura). MR. RUBAIYAT practices in the fields of Employment & amp; Labor Issues, Admiralty Law, Banking and Financial Matters, Immovable Property, Local, International & Commercial Contracts, and Corporate advisory. MR.
RUBAIYAT has the vast expertise in Land and Property related laws and its implication in common life. He has assisted the Team Leader Barrister Khan to consultancy and legal opinion in respect of legal opinion, vetting of immovable property, real estate and land.
Amanullah Sumon
Director, Commercial
One of the most recognised names in the Apparel Industry of Bangladesh Mr Amanullah Sumon established his brand as the CEO of the Tex Source Limited. An International name who is well renowned in several European Countries including Sweden, Finland and Portugal for his business policies makes Mr. Sumon capable of spreading the commercial awareness of 'Tahmidur Rahman' all around the globe.
Barrister Mir. M Rivu
Director, Admiralty & Shipping
Barrister Mir. M Rivu is an Integral Part of 'Tahmidur Rahman' and plays a colossal role in the Criminal and Shipping Departments of the Firm. He completed his LLB from University of London with outstanding results and then went on to complete his BPTC from City, University of London. In 2019, He got called to the Bar of England and Wales by Honourable Society of Lincoln's Inn. (Remura Barristers & Advocates Law Firm Dhaka Tahmidur Rahman)
Intellectual Property and IT Law
Akramuzzaman Shuvo
Director, Criminal & Construction
Akramuzzaman Shuvo completed his undergrad from UWE Bristol in 2017 and then did proceed on to complete his BPTC in Northumbria University and eventually got called to the Bar of England and Wales  by Honourable Society of Lincoln's Inn. His Political acumen coupled with steadfastness to win, makes him the valuable leader of the Criminal Department of 'Tahmidur Rahman'. (Remura Barristers & Advocates Law Firm Dhaka Tahmidur Rahman)
Rafy Hossain
Director, Investment Dept.
An everpresent name in the Investment industry of Bangladesh, Rafy Hossain currently managing important conglomerates and skyscrapers like Safa Tower, ZamZam Tower, Hilton Bangladesh etc. His Business constancy and shrewdness in corporate dealing makes him a valuable asset to 'Tahmidur Rahman'. He currently oversees the Investment Department of the firm. 
Alan Talukder
Director, Finance Dept.
After making his name familiar in the Auto industry as the Founder of Aerospeed Inc. Alan Talukder went on to achieve new heights in Collateral Financial Sectors of Bangladesh through his commercial awareness and finance perspicacity. He oversees the Finace department of Tahmidur Rahman and complements the Commercial team of TR as a whole.
M.A Monsur
Senior Advisor & Director
Considered as a Tycoon in the Pharmacuetical Industry, Mr M.A Monsur boasts the qualification of being the ex- director of Kemico Pharmacueticals and now serving as the C.O.O and the director of Team Pharmacueticals Limited, the largest growing Pharmacuetical company of  the country. He serves as a full time Senior Advisor and Partner in  'Tahmidur Rahman.'
Abir Tarique Hridoy
Former Director, Information Technology
Regarded as one of the most talented upcoming leader of Bangladesh for his streak of winning several business competitions in Bangladesh as an Engineer, makes Abir Tarique Hridoy the perfect man to lead the Information Technology team of Tahmidur Rahman. His hard work and determination towards winning makes him the role model of our core ethos at Tahmdiur Rahman.
Advocate Zillur Rahman
Senior Associate, Criminal Dept.
Advocate Zillur Rahman is a qualified lawyer who is enrolled in Bangladesh Bar Council, Dhaka Judge Court. He completed his LLB and LLM from Islamic University. He's renowned for his expertise in Arbitration, litigation, cross examination, chief examination. (Remura Barristers & Advocates Law Firm Dhaka Tahmidur Rahman)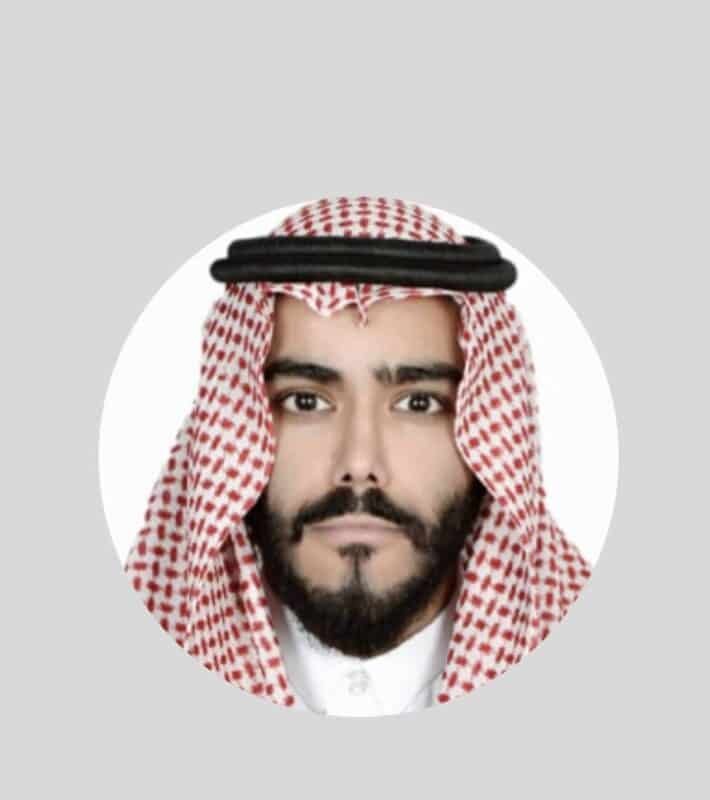 Hamad Almuammar
Research Associate
Hamad is a talented young legal mind, who completed his LLB from Prince Mohammad Bin Fahad University in 2019. He also has the vast experience of founding and managing several successful companies including Bright Avenue Entertainment, HAMIT, Hamad Al Muammar Real estate, All flags travel agency etc. His leadership skills amalagamated with his exceptional management skills and teamworking prowess makes him an asset for any organisation.
Asma Alahmadi
Research Associate
Asma Alahmadi is an ambitious, dependable, highly motivated Law and International Relations student with leadership capabilities, who likes to take initiatives and seek out new challenges, with experience in commercial law, legal drafting, and project management. She is on course to complete Law and International Relations degree from Dar AL-Hekma University. She also has extensive skills in mooting, and also has vast experiences in organizing and managing workshops and events.
Ready to Make a Change?
Situated in the heart of the city, the firm is strategically located at Gulshan  Circle-1 which is considered to be a diplomatic area and has become the new commercial hub of Dhaka, Bangladesh hosting major Banks,  Corporate Headquarters, Securities Companies, Insurance Companies, Airliners, Hotels etc. and is only 15 minutes away from the Shahjalal International Airport and also close to the Banani Railway Station.
In practice, we have seen how other law firms manage clients. As a chamber, it is prevalent to manage these instances, while remaining mainly impersonal and detached from client or their case. We couldn't be more different than this. We are unrelentingly faithful to our clients at Tahmidur Rahman| TR Barristers in Bangladesh Law Firm, stopping at nothing on their behalf in our pursuit of justice. We have a reputation for taking all things personally and treating each situation as if our future is at stake.
Admiralty Law in Bangladesh and Ship Arrest in Bangladesh in 202324 Jan 2022Barrister Tahmidur RahmanDirector, The Law Firm in BangladeshThis article...