MLM company in Bangladesh and Multi-level Marketing (MLM) ENTERPRISE IN BANGLADESH

Multi-level Marketing (MLM) is a business opportunity known by a variety of names, including network marketing, direct selling, person-to-person marketing, matrix marketing, binary marketing, and one-to-one marketing.
Network marketing, also known as Multi-Level Marketing, is one of the least understood strategies for bringing products and/or services to market. It is a system in which the company producing the product or service compensates those who recommend it to others.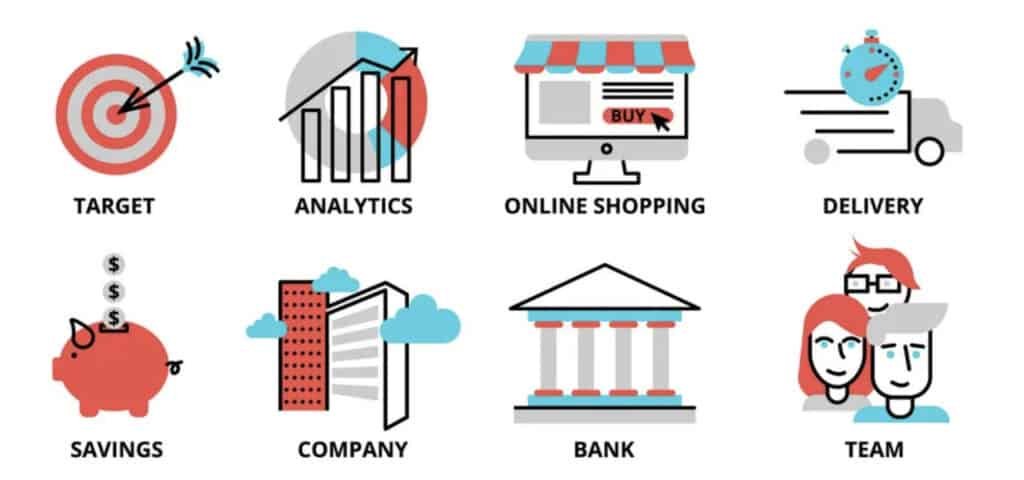 Members, Independent Salespeople, Network Marketers, Advisors, Agents, and Distributors are some of the terms used to refer to the people who operate as components of the chain, depending on the scheme.
MLM has evolved and developed further over the subsequent decades, resulting in the wide variety of companies, product lines, compensation plans, and cultures that exist today.
This distinctive, potent system of free enterprise continues to expand, attracting an increasing number of individuals. As we prepare to enter the twenty-first century, MLM has never been more well-respected, healthy, appealing, or lucrative. In Bangladesh, MLM Company continues to expand due to rising demand throughout the country.
MLM Company began its journey with the intention of providing self-employment opportunities to millions of educated but unemployed Bangladeshi youths.
HISTORICAL CONTEXT OF MLM COMPANIES:
Prior to World War II, the MLM business evolved gradually over a number of years, and it is generally agreed that Nutrilite was the first legitimate MLM company. In 1940/41, Dr. Carl Rehg Bourgh formally introduced the MLM business model in the United States.
The first multilevel marketing company is Calpurnia Vitamins Co. Then Neutrality Product incorporated (NPI).In 1958, it was treated as an international MLM concept with the input of American legislators and the Traditional marketing Concept. Currently, more than 150+ countries and 15,000+ businesses employ this system worldwide.
Malaysia is the best example, with over a thousand businesses employing this system (2018). The Direct Sales Act 1993 is an act of the Malaysian Parliament, and our neighboring country, India, has more than 3,000 MLM companies in operation.
In Bangladesh since 1999, there are approximately 75 MLM companies that can explore employee engagement. According to www.mlmbd.com, there are currently 24 MLM companies operating in Bangladesh.
MLM BUSINESS SYSTEM:
MLM system is an innovative development in the global business arena. In addition, it is a marketing system viewed as the modern concept for the entire universe.
Essentially, it is an unmediated direct product Distribution marketing system. It is a multi-level marketing system utilizing personal referrals among Basic consumers. It is a strategy for selling products in which independent salesmen are permitted to recruit other salesmen and earn commissions from their recruits' sales.
SUBJECT OF COMMON CRITICISM:

Multi-level marketing (MLM) is a marketing strategy in which the sales force is compensated not only for the sales they personally generate, but also for the sales of others they recruit, thereby creating a downline of distributors and a compensation structure with multiple levels. MLM is also known as pyramid selling, network marketing, and referral marketing.
Salespeople are typically expected to sell directly to consumers through relationship referrals and word-of-mouth marketing. Some people refer to MLM as "direct selling," but MLM is only one type of direct selling, which began centuries ago with peddling.MLM companies have frequently been the subject of criticism and lawsuits.
In addition, they have been criticized for their similarities to illegal pyramid schemes, price-fixing of products, high initial start-up costs, and emphasis on recruiting lower-tier salespeople over actual sales.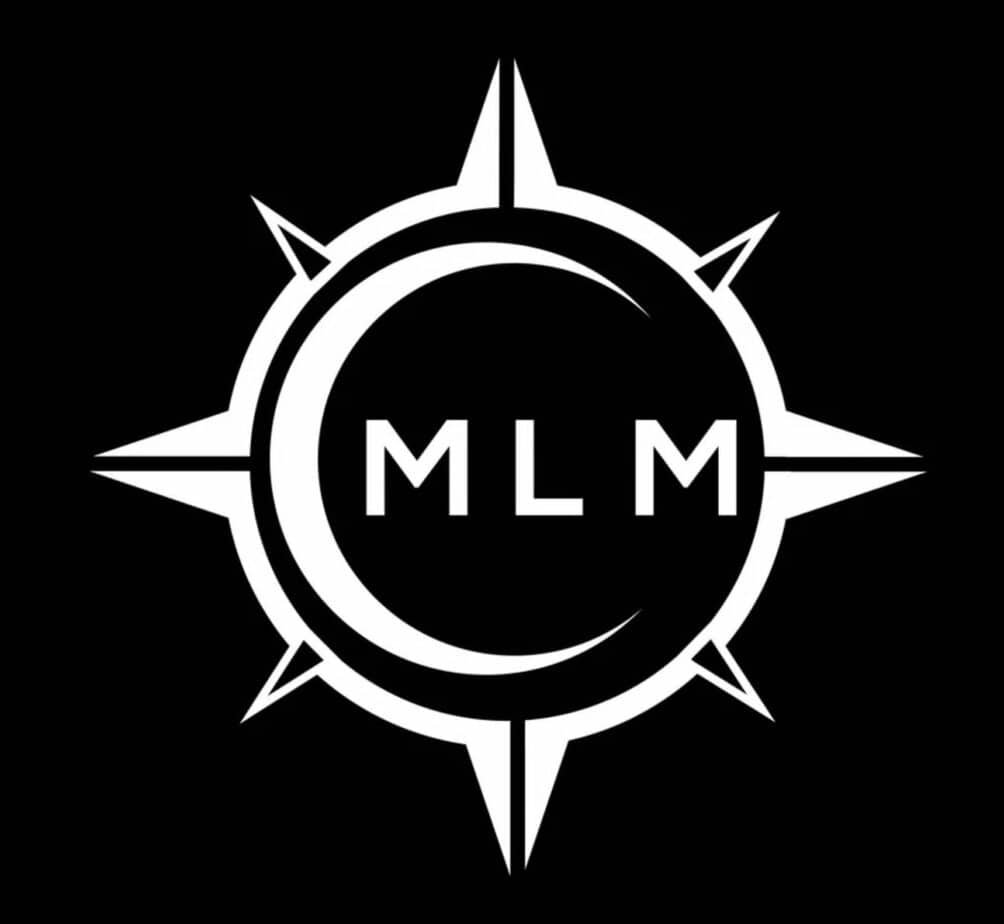 Encouraging, if not requiring, salespeople to purchase and use the company's products, the possible exploitation of personal relationships, which are used to generate new sales, and recruiting goals. Occasionally exaggerated compensation schemes and cult-like techniques are employed by some groups to increase their members' enthusiasm and loyalty.
People continue to falsely accuse MLM of pyramid selling, despite the fact that reputable MLM companies were the first to petition government authorities to outlaw pyramid selling. It did not take long for legislation to prohibit pyramid selling to be enacted. Despite its clever name, pyramid selling is not actually a system or structure.
It is extremely difficult to legislate against a mentality or an attitude. Thus, many anti-pyramid laws unintentionally discriminate against legitimate network marketing, "throwing the baby out with the bathwater."
MLM BUSINESS IN BANGLADESH:
MLM is a relatively new business activity and trend in Bangladesh. Almost 55 years ago, many nations, including the United States, Canada, Singapore, Malaysia, Taiwan, and India, adopted this concept. In addition, it entered Bangladesh via GGN in 1998. (Global Guardian Network).
Due to the novelty of the marketing concept in Bangladesh, MLM companies initially encountered numerous obstacles.
However, many people, including some government agencies, misunderstood the concept. MLM operates not only as a direct marketing channel, but also as Multi-Level Marketing, Network Marketing, and Direct Selling.
Health and health-related products; computers, information, and communication technology; and convenience and consumer goods make up the majority of the companies' offerings.
On this line of business, there are approximately 75 MLM companies in Bangladesh where our employees can be engaged. According to www.mlmbd.com, 24 MLM companies are actively operating in Bangladesh, altering their customers' lifestyles and the economy of the country. If you want to know about the formation procedure of the company, you can get to know more here.
LEGAL OBLIGATIONS:
The Bangladeshi government cabinet approved proposals for a law to regulate the multi-level marketing (MLM) industry. According to the proposed MLM Control Act of 2012, any individual or entity conducting such businesses must obtain a license.
The law stipulates a maximum fine of Tk 50 lakh and a maximum jail term of three to five years for business license violations and forgery. In addition, anyone found guilty of defrauding people in the name of MLM business will be sentenced to one to five years in prison and will be required to compensate the victims with double the amount of money exchanged.
PAST MLM BUSINESS MISTAKE IN BANGLADESH:
However, in some instances, Destiny-2000 Ltd, Uni Pay2, and other companies have performed in a manner inconsistent with their social image, and these sectors require additional attention. It must maintain its receivables and payables with greater consistency and accountability from a government standpoint.
Their marketing strategy is distinct from that of all other MLM companies worldwide. Their marketing strategy was weak and unoriginal, and their management system is inefficient and dishonest. They should ensure a proper payment system via the banking channel for the prompt payment of their Distributors and appoint additional distributors to serve the expanded market.
Ethical Marketing of the MLM Business and Direct Selling in Bangladesh
In addition to the above they should ensure product availability and introduce more delivery locations across the country, as well as consider readjusting their prices to the local market in order to gain market share from the incumbent. The company must capture the industrial project sector of the market because it is currently one of the fastest-growing MLM markets.
In addition, it should host a variety of seminars with competent trainers, consultants, and government officials in order to educate them on the correct and authentic MLM business. It should communicate with the government in order to establish MLM's guiding principles and constitutions.
They should create efficient and informative websites to provide comprehensive information about Destiny Business.
In addition, the Government does not have a specific focus on MLM in Destiny Business, which is why the company is unreliable. The government has no specific rules and regulations regarding MLM. This is the primary obstruction. Due to legal loopholes, companies like Unipay2u and destiny 2000 were able to evade prosecution with relative ease.
Legal Hurdles MLM Businesses are facing in Bangladesh
The fundamental issue with these digital MLM activities conducted online is that their business usually is based on a pyramid scheme, which is intrinsic to the MLM industry and declared illegal under section 15 of the MLMAC Act. First, this section expressly prohibits pyramid or similar module-based pyramid business systems.
Future manufacturing or production of illusory or non-materialistic products on a time-based base cycle is impeded.
Under this section, all digital-based MLM companies may be questioned as to whether their business can operate beyond these legal restrictions or whether they should be subject to immediate legal sanction. However, it is concerning that MLM companies frequently disguise themselves as e-commerce platforms in order to remain hidden from the majority of consumers.
With the passage of time, they have also convinced a large number of public figures and celebrities to become their supporters and ambassadors. Consequently, the rapid involvement of large numbers of people cannot be controlled in due time.
In addition, the MLM Act is a law with numerous flaws and loopholes that should be rectified as soon as possible. The largely illicit Ponzi scheme is not explicitly prohibited or defined. In addition, a monetary fine is fixed as the sanction for violation of the provisions. For instance, section 26 imposes a monetary penalty not to exceed fifty lakhs of taka on anyone who violates section 15.
When an MLM company has the potential to seize millions of taka, the question arises as to how much of a fixed monetary fine is justifiable. Incorporating ad valorem fines would be a more sensible and pragmatic measure to prevent these scams.
In addition, the Act is silent on the subject of how victims will receive redress in the event of a violation or a scam.
STRICT LAW APPLIED FOR DOING GENUINE MLM BUSINESS:
Millions of Bangladeshis have lost their hard-earned money to fraudulent companies as a result of widespread allegations of corporate fraud. In the coming months, the Bangladeshi Ministry of Commerce intends to establish a strict all. In the future, all businesses will be closely monitored.

The MLM companies are prohibited from engaging in the following 21 types of businesses: land, apartments, shops, office space, insurance, leasing, cooperatives, trees, and lotteries. According to the High Court's recommendation, if a company's license is suspended and it is discovered operating a business or selling products, the government will freeze the company's bank accounts.
The sale of any imaginary product, tangible assets such as trees, apartments, etc., any type of bonus scheme, the collection or disbursement of funds by installment or savings, the sale of lottery tickets, and the trading of gold/platinum/bronze are exceptional areas where MLM companies would not be permitted to operate.
[doc id=374027]
In addition, the secretary will have the authority to suspend MLM companies' licenses and halt their operations if they are found guilty of wrongdoing. Electronic marketing, pyramid selling schemes, networking marketing, telemarketing, door-to-door sale, and mail order sale will be permitted for MLM companies.
If a company circumvents any provision of the act, the company will be punished and the board of directors will face jail time. In addition, MLM companies must be registered with the Registrar of Joint Stock Companies and Firms (RJSC) as any other business in Bangladesh.

RECOMMENDATIONS FOR DOING MLM BUSINESS IN BANGLADESH:

I would like to discuss a number of reasons why Bangladesh is ripe for MLM business. Utilize these advantages to promote your MLM program and recruit members of your organization who may be successful in the MLM industry in Bangladesh.
Network marketing will be successful wherever there are people, a social environment, easy Internet access, and a demand for high-quality products. Now that Bangladesh is a digital nation, direct selling business prospects are better than ever.
Multi-level marketing businesses appear to be more popular than ever, especially given the current economic climate. They are currently trending on social media websites. In fact, people who work from the comfort of their own homes have been taken by many multi-level marketing business companies.
There are currently a variety of MLM companies with a range of products conducting business in Bangladesh. It is very simple for individuals to distinguish genuine products.
They support the populace and come in all shapes and sizes, with a variety of compensation plans. Possessing a lucrative multi-level marketing business opportunity can make everyone's dreams come true and provide financial gain. It is very exciting to learn that you can begin internet marketing with an MLM business opportunity and achieve great success.
However, they require the same amount of effort and dedication as any other business. If you are relatively new to this industry and concept, it is acceptable to have some skepticism. Here are some benefits of possessing multilevel marketing opportunities.
Capital Raising opportunities provided by the MLM business systemn
Having successful multilevel marketing businesses can give you the money that you have always dreamed of having. They provide an advantage to a prosperous life that no other business mode can match.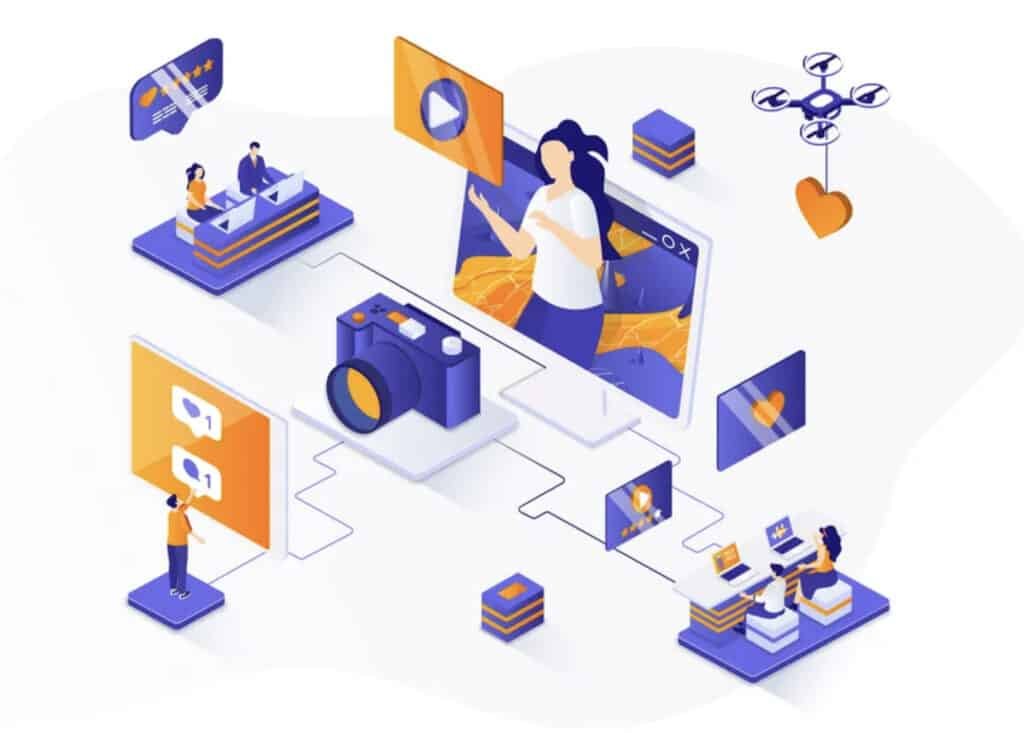 If we are looking for great MLM companies, we must carefully select the one we wish to work with. Additionally, which one is sound better than the other and must be aware though many of them sound too good to be true.
Independent sales force members hold a very positive view of the direct selling industry as a result of the positive social impacts on those in the industry. While most had seen development in lifestyle and in extra income, clearly the most compelling result was the way in which people believed they had benefited in a more personal way.
That they believed they had improved individuals and that they were now more confident, more motivated, better communicators, and had acquired new skills, especially business and financial skills. This result has shed new light on Bangladesh's business sector.
However, the social context and demographics of members and distributors involved in MLM practices must be considered. I believe that numerous other predictors, such as available opportunities, motivations for participation, and the economic impact of such practices on lifestyle and the economy of Bangladesh as a whole, may also be significant.
The profitability and the market tests of MLM Company are encouraging for the potential and present investors and it is very attractive for newcomers who want to be launching an MLM business in Bangladesh.
I hope that network marketing and online marketing will be the future of commerce and sales in Bangladesh, as well as a fantastic opportunity to take charge of one's financial future.
| FAQ Questions | Answers |
| --- | --- |
| What is an MLM company? | An MLM company is a business model that uses a direct selling approach to market and distribute products or services. |
| Is it legal to start an MLM company in Bangladesh? | Yes, it is legal to start an MLM company in Bangladesh. |
| What are the legal requirements for starting an MLM company in Bangladesh? | To start an MLM company in Bangladesh, you need to register with the Registrar of Joint Stock Companies and Firms (RJSC). |
| What is the registration process for an MLM company in Bangladesh? | The registration process involves filing an application with the RJSC, submitting a memorandum of association and articles of association, and paying the required fees. |
| Are there any restrictions on the types of products or services that can be marketed through an MLM company in Bangladesh? | Yes, there are restrictions on the types of products or services that can be marketed through an MLM company in Bangladesh. The company cannot market products or services that are illegal, unethical, or harmful to public health or safety. |
| What are the tax implications of operating an MLM company in Bangladesh? | An MLM company is subject to corporate income tax, VAT, and other taxes as applicable. |
| Are there any guidelines or regulations for MLM companies in Bangladesh? | Yes, the Bangladesh Direct Selling Association (BDSA) has developed a code of conduct for MLM companies operating in the country. The code of conduct includes guidelines for ethical business practices, product claims, and compensation plans. |
| Is it necessary to have a physical office for an MLM company in Bangladesh? | Yes, it is necessary to have a physical office for an MLM company in Bangladesh. The company must have a registered office address in the country. |
| Can foreign nationals invest in an MLM company in Bangladesh? | Yes, foreign nationals can invest in an MLM company in Bangladesh subject to the foreign investment laws and regulations of the country. |
| What are the penalties for non-compliance with the MLM regulations in Bangladesh? | Non-compliance with the MLM regulations in Bangladesh can result in fines, imprisonment, or both. The RJSC has the authority to cancel the registration of a company that violates the regulations. |
Hire a Competent law firm for your MLM Company formation in Bangladesh:
Tahmidur Rahman Remura Wahid TRW Associates is comprised of competent Barristers and Advocates with expertise in multiple legal fields, allowing them to provide the required services to a high degree and allowing clients to acquire all necessary and supplementary legal services under one roof.
The Barristers, Advocates, and attorneys at Tahmidur Rahman Remura Wahid TRW in Mohakhali New DOHS, Dhaka, Bangladesh have extensive experience assisting clients with trade licensing matters. For questions or legal counsel, please contact us at:

GLOBAL OFFICES:
DHAKA: House 410, ROAD 29, Mohakhali DOHS
DUBAI: Rolex Building, L-12 Sheikh Zayed Road
LONDON: 1156, St Giles Avenue, Dagenham
Email Addresses:
[email protected]
[email protected]
[email protected]
24/7 Contact Numbers, Even During Holidays:
+8801708000660
+8801847220062
+8801708080817
How does MLM work?
In MLM, independent salespeople (also known as distributors or representatives) earn commissions on their own sales as well as the sales made by their downline (other salespeople they have recruited into the business). The more they sell and the larger their downline grows, the more they earn.
Is MLM a pyramid scheme?
MLM is not a pyramid scheme. While both pyramid schemes and MLM involve recruiting new members, in MLM, commissions are earned through the sale of actual products or services. Pyramid schemes, on the other hand, involve making money solely through the recruitment of new members.
Is MLM legal in Bangladesh?
MLM is legal as long as it operates within the bounds of the law. However, there are some countries where MLM is heavily regulated or even illegal, so it is important to research the laws and regulations in your specific location.
Is MLM a good way to make money?
MLM can be a good way to make money if you are willing to put in the time and effort required to build a successful business. However, not everyone succeeds in MLM, and there are many factors that can affect your success, such as the products or services you are selling, the compensation plan, and the strength of your network.
What are the pros and cons of MLM?
Pros of MLM include the potential for unlimited earnings, the ability to work from home or anywhere, and the opportunity to build your own team and develop leadership skills. Cons include the risk of losing money, the potential for pushy sales tactics or false promises, and the need to constantly recruit new members to maintain your income.
What are some popular MLM companies?
Some popular MLM companies include Amway, Avon, Mary Kay, Herbalife, and Tupperware, among others.
How do I know if an MLM company is legitimate?
You can research an MLM company to determine its legitimacy by looking at factors such as the length of time it has been in business, its reputation within the industry, and its compliance with relevant laws and regulations. You should also carefully review the compensation plan to ensure that it is based on the sale of actual products or services, rather than just recruitment.
Can I start my own MLM company in Bangladesh?
Yes, you can start your own MLM company in Bangladesh, but it requires significant investment and a deep understanding of the industry and relevant laws and regulations. You will also need to develop a unique product or service and a compensation plan that is both fair and attractive to potential distributors.