Land Trespassing in Bangladesh & what to do when someone or a neighbour builds property on my land  
Barrister Tahmidur Rahman
 Senior Associate, The Law Firm in Bangladesh
Table of Contents (Jump through sections)
hide
What is an encroachment or tresspassing of land in Bangladesh?
It may or may not be difficult to detect an encroachment. Encroachment occurs when another person constructs a structure that in any manner encroaches i.e gets their construction or possession on your property or land.
Someone upgrading their house in such a way that some element of his property partially or completely covers your property, such as a balcony that extends into your area, or someone encroaching on your parking space, which you may have purchased, are two prominent examples.
You may not notice it until it is too late, or you may believe that it is only a temporary adjustment and that you should not burn your bridges with your neighbors.post-registration section of this Report.
Encroachment occurs when a property is used or disturbed by someone who does not have the legal authority to do so.

An incursion can occur on either private or public property.
Encroachment of private property is not a crime in and of itself, but it can be prosecuted under tort law.

Encroachment on private property has the same legal consequences as trespassing on public land.
House Tresspass in Bangladesh
House trespass is defined as criminal trespass in the backyard or any other area of the property that is in the hands of someone else.
In comparison to criminal trespass, house trespass is a more precise term.
House trespass is the criminal trespass of someone's house or any section of his house, whereas criminal trespass is the intrusion on any property that is not under your possession.
Every criminal trespass is house trespass, but not all criminal trespass is house trespass.

Section 442 of the Penal Code defines house trespass, and Section 448 of the code defines the punishment for house trespass.
What can you do when someone House Tresspass in Bangladesh?
If someone trespasses or encroaches on your property, the first thing you should do is try to stop them.
Each person has the authority and right under the law to protect their property by taking suitable actions.
In order to safeguard your property, you can use Sections 103 and 104 of the  Penal Code to even extreme of physical confrontation, which is ofcourse never encouraged in any situation.

Here the excerpt from Section 103, " When the right of private defence of property extends to causing death:

"The right of private defence of property extends, under the restrictions mentioned in section 99, to the voluntary causing of death or of any other harm to the wrong-doer,

if the offence, the committing of which, or the attempting to commit which, occasions the exercise of the right, be an offence of any of the descriptions hereinafter enumerated, namely:-

Firstly.-Robbery;

Secondly.-House-breaking by night,

Thirdly.-Mischief by fire committed on any building, tent or vessel, which building, tent or vessel is used as a human dwelling or as a place for the custody of property;

Fourthly.-Theft, mischief or house-trespass, under such circumstances as may reasonably cause apprehension that death or grievous hurt will be the consequence,

if such right of private defence is not exercised;"

These powers, however, must only be used when absolutely required.
But for practrical fruition, If someone trespasses or encroaches onto your property, you can obtain an injunction order to prevent that person from encroaching or trespassing on your land, as well as seek compensation for the losses you have suffered as a result of that encroachment or trespass.
Solving without legal interference
Mediation or basically talking it out is the best method to deal with the situation. Before you do anything else, double-check that the property you're talking about is yours and that you haven't been assuming it all along.
Keep the proof (property papers) with you at all times. Make an effort to convey your message in a friendly manner.
You may be able to resolve the concerns outside of court, saving both time and money on legal bills, or you may be able to reach an alternative agreement.
A written license to use your property, for example, will suffice as proof that it is your property and that both parties are in agreement.
You won't have to deal with an encroacher's adverse possession case in the future.
If you want to take legal action for Land Trespass in Bangladsh
The services of a lawyer, who can prepare documentation claiming that your property has been encroached upon, should also be considered.
This is commonly referred to as the 'quiet title' action. If you don't want to sell the property, you can file an ejectment action, which indicates you want the encroacher to leave.
If the case goes to court, your neighbor may be charged with adverse possession or the court may award him limited access to the property, known as a prescriptive easement.
If you want to open a liaison office in Bangladesh or about branch formation click here!
"Tahmidur Rahman – The Law Firm in Bangladesh is considered as one of the leading corporate firms in Dhaka, Bangladesh"
If you want to know everything about Land Law in Bangladesh
An injunction is a court order that instructs the defendant to halt or refrain from doing something.
In other terms, an injunction is a court ruling that requires a person to either perform or refrain from performing an action. Temporary and permanent injunctions are the two sorts of injunctions.
The final order preventing the defendant from doing anything is a permanent injunction.
A temporary injunction is a court order that ensures no further action is taken in relation to the property or work for a set period of time.
If a stranger trespasses or encroaches on a person's property, the person can go to court and file an application for a temporary injunction under Order 39 Rule 1 and 2 of the Code of Civil Procedure in Bangladesh. 
After reviewing the application, the court will ask the defendants to respond to the case. After reviewing their response, the court can either reject or accept the application.
If the court accepts the application, it will issue a temporary restraining order directing the respondent to cease construction activities on that specific property.
It is a general rule that no order shall be made without both parties being heard, or, to put it another way, both parties must be given an adequate opportunity to be heard before any order is made.
However, there are several rare circumstances in which this provision is waived. An ex-parte injunction order is one of the exceptions.
An ex-parte injunctive order is an injunction issued by the court without the participation of both parties.
If a stranger trespasses or encroaches on a person's property, the person may seek a temporary injunction from the court under order 39 rule 1 and 2 of the Code of Civil Procedure.
If the defendants do not respond, or the applicant believes that by the time the reply arrives, he would suffer a significant loss, and the court agrees, the court may issue an ex-parte injunction order under order 39 rule 3 of the Code of Civil Procedure.
It happens infrequently, and the applicant bears the responsibility of proving that his circumstance falls within the legal definition of an exception.
Damages are a method by which a person is meant to recoup some of the money he has lost.
There are some injuries for which no amount of damage or compensation can replace what has been lost, but there are others for which a sum of money can compensate the loss.
Trespass and encroachment are two of these acts.
If someone trespasses or encroaches on your property, you can go to court and seek compensation for the harm you've experienced.
Damages, in other words, are the monetary recompense that the plaintiff is entitled to from the defendant for the loss he has experienced.
If a visitor has trespassed on your property or encroached on any part of it, he is obligated to pay you damages.
The amount of damage is determined by the quantity of loss you have experienced. Damages are awarded for both physical and psychological losses.
The present worth of the land on which you have sustained a loss is frequently used to quantify the amount of physical damage.
Calculating a mental loss is a more difficult task; the court must examine the case thoroughly to determine the extent of the loss and then determine the amount to be paid as damages.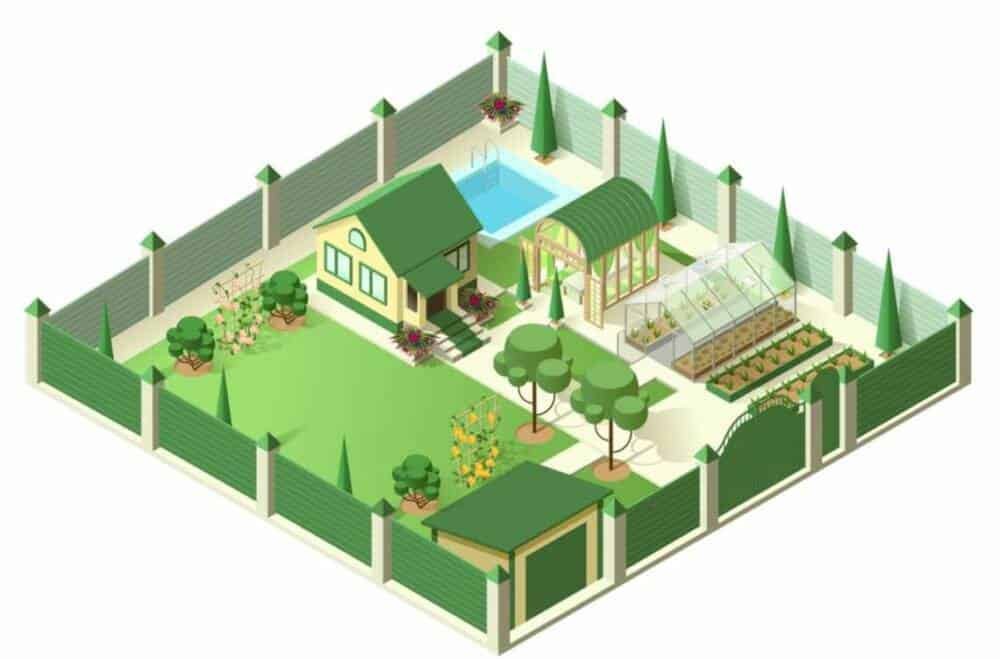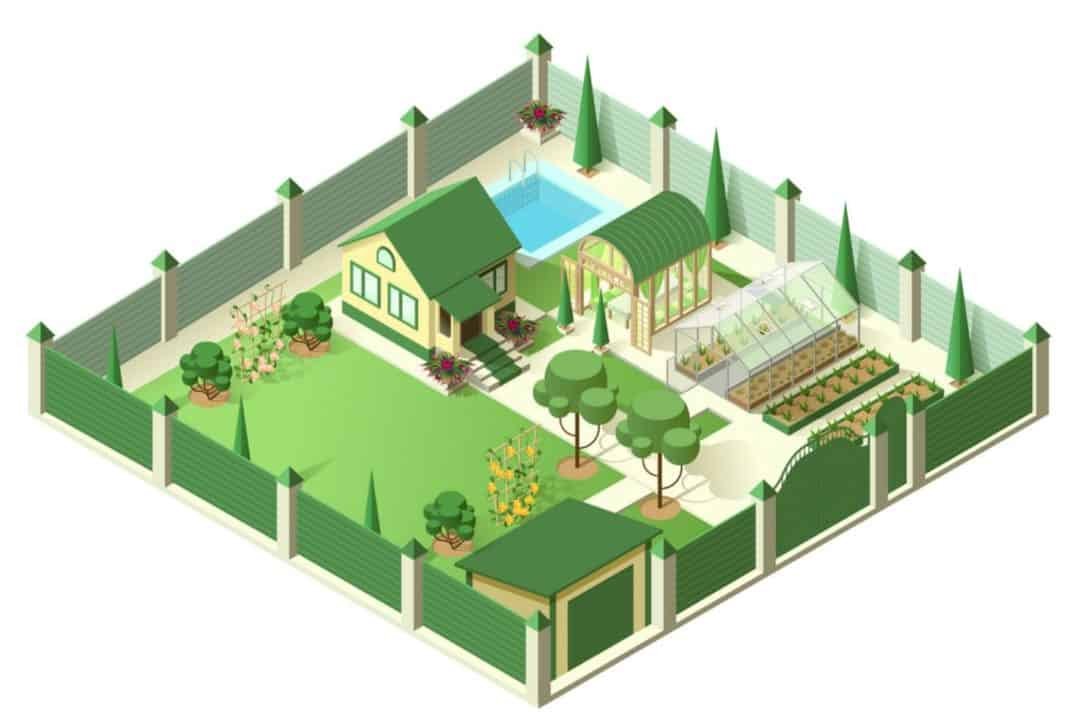 "If a stranger trespasses or encroaches on a person's property, the person can go to court and file an application for a temporary injunction under Order 39 Rule 1 and 2 of the Code of Civil Procedure in Bangladesh."
-Barrister Tahmidur Rahman
Are you planning to take legal action or a medication for Land trespassing in Bangladesh?
Land Lawyers at Tahmidur Rahman Remura:
If someone encroaches or trespasses on your property, you already have certain property protection rights. You can also seek an injunction from the court under Order 39 rule 1, 2 and 3 and sue him for damages under tort law. The legal team of Tahmidur Rahman, The Law Firm in Bangladesh Remura Wahid are highly experienced in providing all kinds of services related land and property law in Bangladesh . For queries or legal assistance, please reach us at:
E-mail: [email protected]
Phone: +8801847220062 or +8801779127165
Address: House 410, Road 29, Mohakhali DOHS
What is a completion certificate in Bangladesh?
A completion certificate certifies that a building has been built in accordance with the rules and that the project has been approved by the relevant authorities, such as Rajuk.
Before any project can begin, the builders must get a no-objection certificate from the relevant authorities for the supply of vital utilities such as water and electricity.
Authorities inspect a construction site as it approaches completion. A completion certificate is provided if all requirements are met, ensuring the supply of critical services.
How illegal Possession in land is carried out in Bangladesh?
When a tenant refuses to leave your property, this might result in illegal possession. Adverse possession is the most common defense offered by renters.
It is recommended that you form a good rent agreement before renting out your property and take considerable precautions to avoid becoming involved in such circumstances.
These scenarios typically emerge when unlawfully occupied properties are left unchecked by the caretakers, tenants with unknown status, or buildings that have been abandoned for years, making them an ideal target for such renowned persons.
How to do Tax payment for illegal construction which was previously approved?
You must produce your paperwork to a local lawyer. The RAJUK cannot claim that it is illegal because the principle of estoppel is against them.
You may serve them with a legal notice. The final stage would be to submit a petition to the High Court with a Writ Petition.
What if someone Illegally occupies of my ancestral property for road purposes?
You should file a case of restraint and permanent prohibitory injunction with application of interim relief.
How can you avoid your property from getting illegally occupied?
A person who witnesses trespassing or unauthorized possession of property can make a written complaint with the police.
By registered mail or by visiting the appropriate police station, a written complaint can be made to the Superintendent of Police (S.P) of the district where the property is located.
If the Superintendent of Police declines to acknowledge the complaint, an advocate can submit a personal complaint in the appropriate court, and the case can then be followed up on by a Special Power of Attorney if the owner is unable to appear in court.
Who can apply for occupation certificate in Bangladesh?
Although the builder is needed to obtain an occupation certificate, the flat owner has the option of applying for one as well.
If the flat owner has previously occupied the apartment and possesses an occupation certificate, they can apply for one from the local corporation or municipality.
If the structure was built according to approved plans and specifications, and a completion certificate has previously been obtained, an occupancy certificate can be obtained in 30 days.
However, if the building does not meet the necessary conditions as mandated by authorized government organizations, the occupation certificate may not be provided at all.
How to initiate action against illegal construction in Bangladesh ?
It makes no difference whether the mutation is complete or not if you have purchased the property from its rightful owners. You must bring a legal claim against the trespassers in order to get an injunction against them.
Neighbours construction causing disturbance due to which we are unable to sleep at night, what can we do?
File a complaint to the concerned Municipal Corporation first. If you have filed a complaint with the concerned Municipal Corporation and received no response, we recommend that you file a Writ Petition in order to obtain court orders to remove the illegal structure.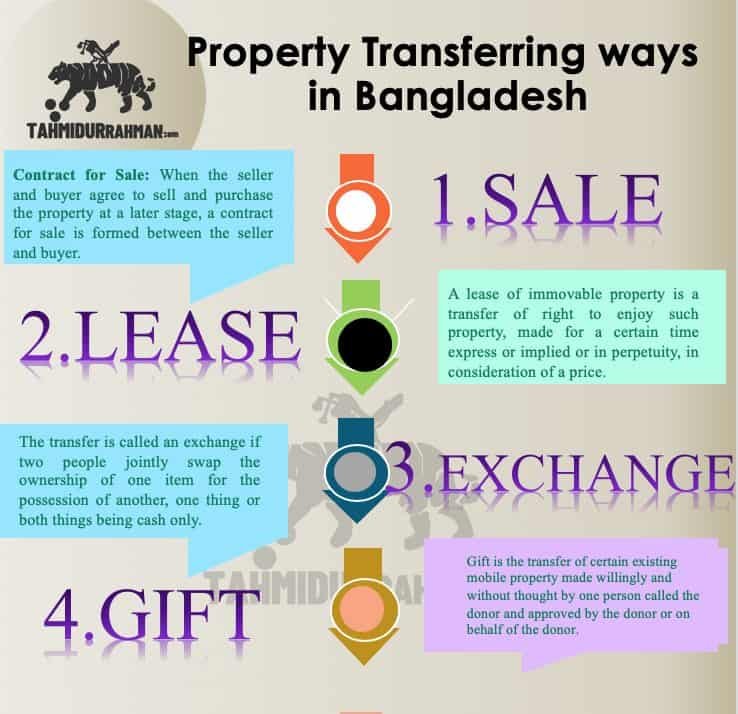 About Barrister Remura Mahbub | One of the most innovative young lawyers in Bangladesh
Barrister Remura Mahbub is a finance partner and one of the Bangladesh's market leading international lawyers. She is head of the firm's Mergers and Acquisitions practice, which advises corporates and financial institutions on outbound and inbound investments, projects and financings.
Meheruba has a diverse finance practice , representing large banks, financial sponsors, and corporations. She specializes in acquisition and structured financings, loan portfolio purchase and financing, real estate financings, and inbound and outbound transactions. She has extensive expertise in the energy and infrastructure industries.
Work highlights
Meheruba has acted on many high-profile Finance and Commercial deals in Bangladesh and India. These include advising:
⦾ Standard Chartered Bank on the sale of a portfolio of loans in Bangladesh, the first in a series of similar deals in Bangladesh as part of the government's directive to banks to focus on the robustness of their balance sheets.
⦾ the lending and underwriting banks on the refinancing of US$6.9bn worth of debt uninsured by the Summit Group
⦾ Brookfield Property Partners on the acquisition and financing of Unitech's real estate portfolio
⦾ Enron on the US$3bn Dhabol power project (since renamed Ratnagiri Gas and Power), the first ever inward investment into the power sector
⦾ the sponsor and borrowers on the Sakhalin LNG project, the world's largest integrated oil and gas project and the largest LNG financing in Russia
Email: [email protected]
Address: 2 Turner Street, Canning Town, E16 1FH, United Kingdom
Gender: Female
Job Title: Barrister and Senior Associate
Have a Different Question?
Procedures To Get Tax Exemption Certificate in Bangladesh A tax exemption is the reduction or elimination of a person's obligation to pay a tax that would otherwise be imposed. The tax-exempt status may provide total tax exemption, a reduction in tax rates, or impose...