TRW : A World Class Law Firm.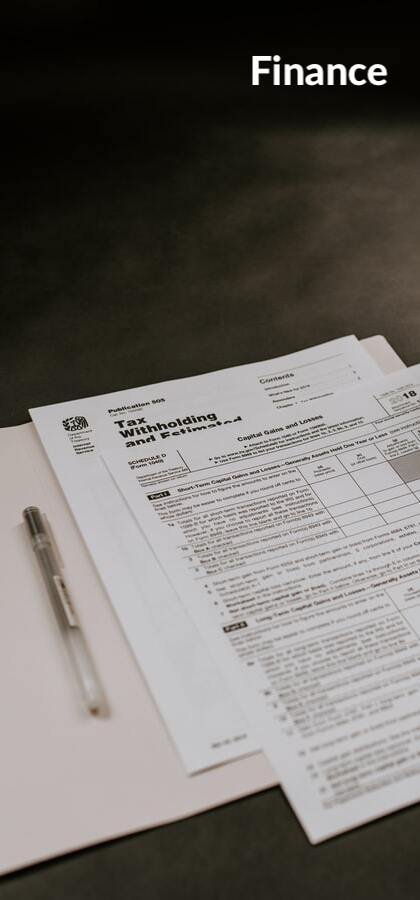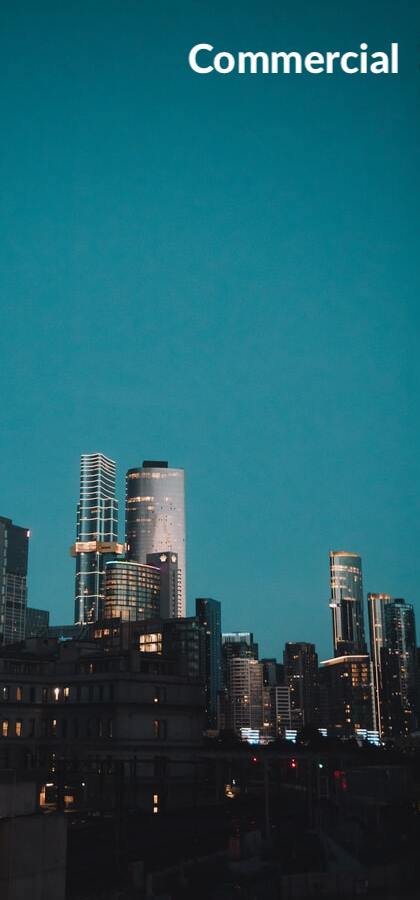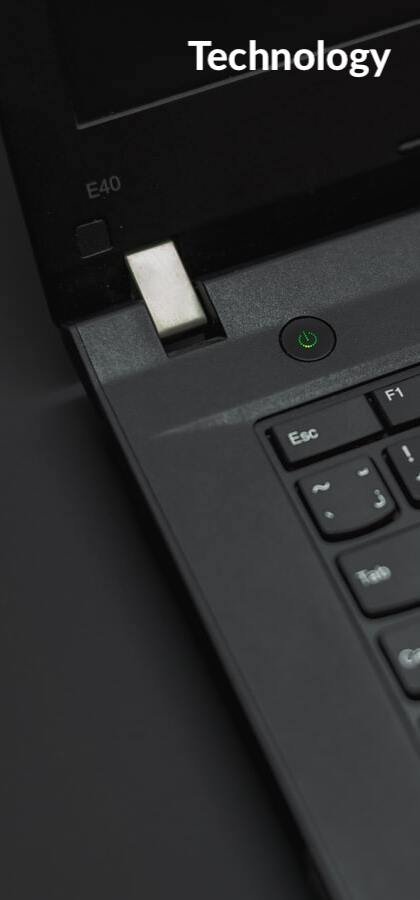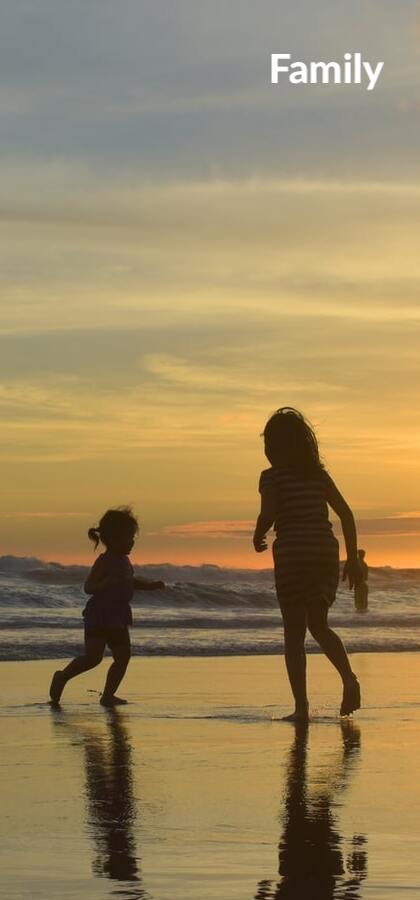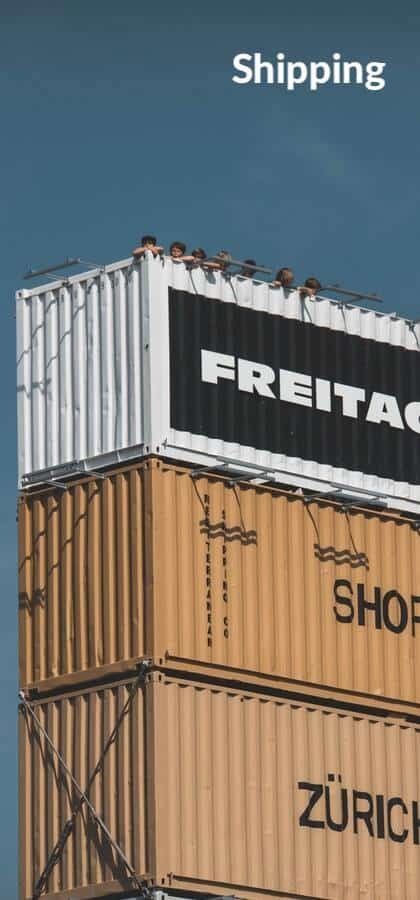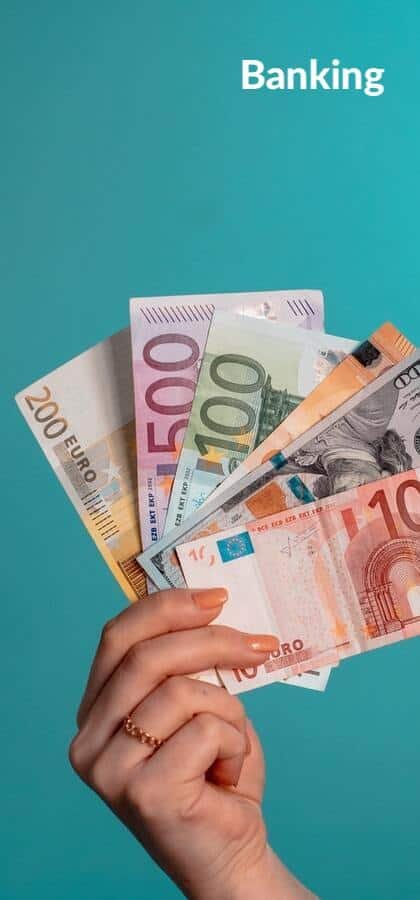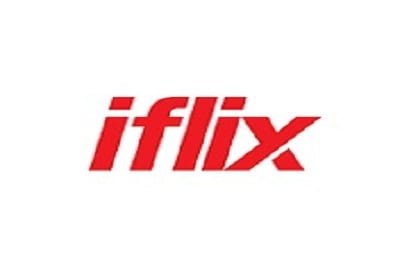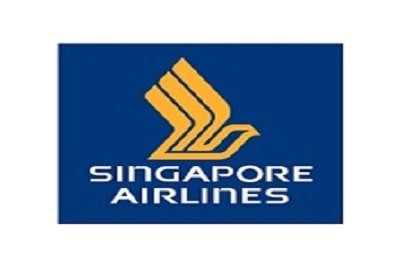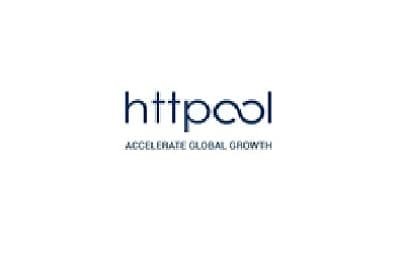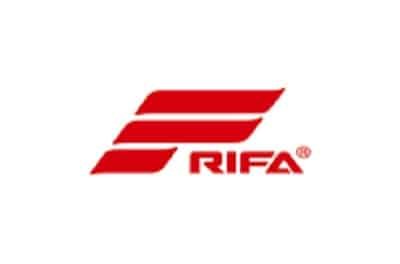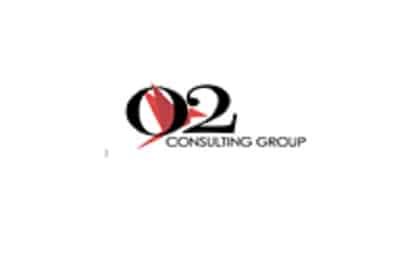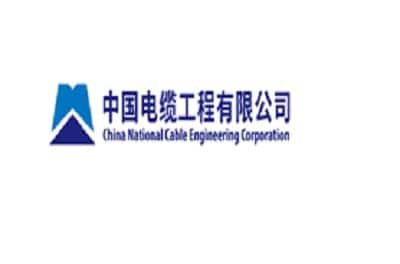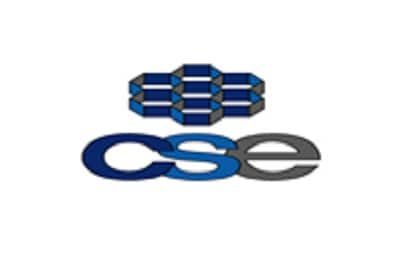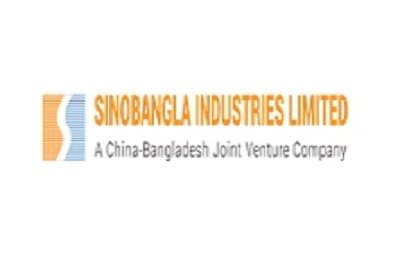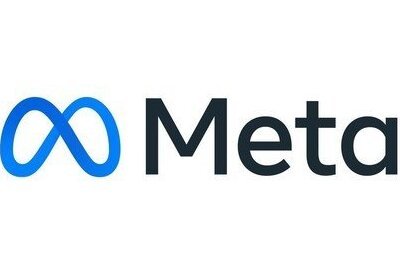 Working relentlessly towards-
Shaping Bangladesh's legal past, present and future
Diverse Clients
Our expertise spans a wide range of practise areas and industries, allowing us to meet a wide range of complex requirements. We provide the best legal solutions for our clients (including ASML, META, ZTE, Marubeni) backed by over numerous years of legal heritage, delighted clients from all over the world, and topical, commercial, and specialised services.
Industry Leader
We make a significant contribution to the discussion of legal developments and trends in the practises and sectors in which we work. We actively author articles, create client engagement, engage with regulators, and create a variety of other forms of publications and commentary to contribute to legal and policy issues.
Striving to Excel
Tahmidur Remura Wahid: TRW's lawyers and professionals are exceptional at what they do. Each member of our team is prepared and empowered to provide excellent service. We believe in holistic development of our people for the evolution of the Bangladeshi legal profession and community, in addition to advising clients domestically and globally.
Recognised by the world leaders
Regarded as the Best law firm in Bangladesh


IFLR 1000 2023 Ranking
Best law firm in Dhaka.
Legal 500 Best law firm.
Elite lawyers Tier 1
ITR World Tax Law Firm
Best Tax lawyers in Bangladesh.


Based on our client's strategic aims we assign one of our 30+ practice areas to client's cause.
(Remura: TRW – Regarded as one of the Top Law Firm in Dhaka)
Admiralty, Maritime and Ship Arrest Law Firm in Bangladesh
Details about Admiralty Department of the law chamber
As a maritime nation on the vertex of the Bay of Bengal, Bangladesh has a 710 KM of shoreline to set it's authority upon. It has two main and busiest seaports, one in Chittagong and the other in Khulna's Mongla. The court of admiralty is situated in Dhaka's High Court.
All claims and proceedings relating to maritime and admiralty shall be brought before the Admiralty Court.
Because of several variables such as weather conditions, port condition, navigation error, piloting collision etc., Admiralty court is not unusual in such instances. Similarly, property disputes are needed to be brought before this tribunal for local seagoing and non-sea ships, and the same is a periodic item of this court.
Foreign and local bunker providers, crews and mortgage banks often invoke this jurisdiction by arresting ships located in Bangladesh land to recover their duties. The involvement of International P&I Clubs and local and foreign banks is a prevalent affair as it is not possible to insure the release of the vessel without their undertaking or bank guarantee.
Claims resulting from the carriage of products, cargo shortages, cargo harm, dead freight inability to pay freight and hire, etc. are now commonplace as litigants are more worried with their rights. Depending on the arbitration clause, action in rem for charter party claim for sub-freight on cargo lien may also be brought in restricted instances.
TR Barristers in Bangladesh Chamber is one of the leading law firms in this region of law and has extensive experience dealing with nearly every type of litigation brought before the Dhaka Admiralty Court.
Alternative dispute resolution Law Firm in Dhaka
More about the ADR Department of the law firm in Bangladesh
Alternative dispute resolution involving arbitration, mediation & negotiation or mutual conciliation is gaining popularity in Bangladesh owing to multiple awareness-raising initiations from various angles.
Nowadays, business groups are more or less conscious of ADR. Dispute resolution clauses are usually discovered in most contracts in the contract covering all three processes, such as building, commercial, joint venture arrangements, etc.
In addition, our Code of Civil Procedure makes it compulsory for the tribunal to attempt ADR before going to trial. ADR is gaining popularity in Bangladesh due to lengthy delays in resolving conflicts in court.
Over the past few years, our legal team in The Law Firm in Bangladesh has witnessed growing numbers of local arbitration & mediation. For the efficient disposal of issues in this region, a distinct team of attorneys is allocated.
Aviation Law Firm in Dhaka
Know more about the Aviation team of the law firm in Bangladesh
Bangladesh's aviation sector is increasing quickly, especially on an ever-since Govt allowed intra-national private routes. Hence, private firms were permitted to run the airline business.
Although few businesses have attempted to run the airline business, in a very competitive market, only a few are willing to succeed. The demand for legal services in aviation matters is growing as the quantity of transactions has increased in latest years. Airlines, suppliers of machinery and facilities, service providers, travelers frequently seek legal services.
For instance, claims related to cargo, claims for boarding & baggage, recovery of duties, recovery of machinery and equipment, salaries and advantages for the crew, etc. are not very rare for attorneys in Bangladesh now.
There are currently four / five local airlines. In six locations, they provide national services. Two airlines, who used to function, have problems with exceptional duties payable to the authorities at the airport. Recent air crash event in Nepal brought fresh kinds of claims, such as compensation under causality insurance and other losses.
Banking, Finance & Investment Law Firm in Dhaka
Details about the Banking team of the law firm in Dhaka
In Bangladesh, legal services are in high demand in the region of banking finance and institutional investment. Our central bank enables global banks and global organizations to lend to local entrepreneurs in particular circumstances.
For such global banks and organizations, legal service is often needed on regulatory banking. In addition to syndicated loans, project financing requires powerful legal assistance from local and foreign banks. (Tahmidur Rahman Remura Wahid : TRW- Law Firm in Dhaka)
On the other side, businesses often require legal assistance for problems linked to regulatory problems such as foreign exchange, loan inflammation, general banking and financial regulation.
Bank and financial institutions receive legal assistance from attorneys for safety paperwork, such as mortgage, mortgage, mortgage, etc., and registration. Specialized financial institutions take expert legal assistance for funding venture capital, equity, Islamic finance, offshore banking, etc.
Due to the liberal strategy adopted by the central bank in latest years, complex operations and investments for e.g. factoring are now slowly becoming common. For such transactions, expert legal assistance is essential.
Related litigation is a prevalent problem for both borrower and lender recovery where both require ongoing legal assistance. (Tahmidur Rahman Remura Wahid : TRW- Law Firm in Dhaka)
Bail, Trial, Appeal and Revision Law Firm in Bangladesh
One of the best Trial Law Firm in Bangladesh to relive you from stress
Tahmidur Rahman, The Law Firm in Bangladesh Associates are regarded by many to be a leading and specialized legal service provider in Bangladesh, specially in the area of specialist counseling, drafting and advocacy related to criminal prosecution & defence. The Law Firm in Bangladesh attorneys can help you through advice and representation in criminal courts in any kind of criminal prosecution.
Our criminal lawyers are extremely experienced in dealing with all types of criminal law issues including bail, prosecuting wrongdoers under the penal code and other punitive legislation, and defending criminal cases. We are specialized in apps for Bail, trial, appeals, revisions and apps for 561A quashment.
There are two components of our litigation team: District Court & High Court teams. From filing to appeals / revisions & writs, we help in civil, criminal & high court litigation.
Capital Market Law Firm in Dhaka Dept
The most luxurious line up of Capital Market lawyers in Bangladesh
According to the ASIA TIMES report of 1 January 2019, stock market strategists selecting Bangladesh over Pakistan and Sri Lanka. Bangladesh's capital market is constantly refining itself to perfect regulatory performance, etc. For several factors, including regulatory weakness, the industry has endured a severe blow in the latest past.
However, many reforms have been created in latest times by enhancing regulations, amending legislation, issuing fresh rules and regulations, and so on. DSE sold 25 percent of the leading stock exchange to Shanghai Stock Exchange in 2018, which is expected to play a more proactive role market.
Promoters and large-scale entrepreneurs depend strongly on Capital Market for the capital they need to grow their company. Our Capital Market has experienced excellent entrepreneurship and the development of effective local and international businesses even in the downturn.
On the other side, by investing in businesses that are unable to manage their investment, tiny investors have suffered.
Through their law firm in the foreign industry, foreign institutional investors often guarantee their physical presence in the AGM etc. Disputes involving insider dealing, deadlock between shareholder, exit options, regulatory non-compliance are also prevalent and require legal help from experts.
The Chambers of The Law Firm in Bangladesh have in-depth understanding about SEC regulation and the capacity to navigate the complicated regulatory system governing the capital market. In recent years, we have dealt with a number of complicated problems linked to the capital market.
Child Custody Law Firm in Bangladesh
Find out about the most profoundly assembled Child Custody lawyers in Bangladesh
Tahmidur Rahman, The Law Firm in Bangladesh has a devoted team of Child Custody lawyers who frequently as well as aim for ADR and participate in litigation before subordinate & higher courts.
Bangladesh has traditional family values and a conservative society where social stigma, superstitions and family-related taboos can be hard to seek justice. Our team has extensive experience dealing with complex family problems.
In Bangladesh, we adopt the 1985 Family Court Ordinance and the Guardians and Wards Act (GWA) 1890 when dealing with child custody and care cases. Under the law, a dad is the child's legal and natural guardian until they reach the age of majority under the land's general law, namely the 1875 Majority Act.
But in the event of a male kid, the mother has the right of protection up to seven years of age, and in the event of a female kid up to the era of puberty. (Tahmidur Rahman Remura Wahid : TRW- Law Firm in Dhaka)
Different precedents have also been created in this connection by the choices of the greater courts; and the essence of such choices is that the authority of the family court to determine a party's right to the custody of a baby is not restricted to the mere observance of the' age rule,' the notion of the welfare and best interests of the minor child is essential.
Therefore, it is permissible to deviate from the literal implementation of the age rule where the welfare of a child is in question.
Under Islamic law, even if the mom has her children's physical custody, dad remains the child's guardian as he is expected to financially assist the child.
It should be noted, however, that in the prevailing social set-up where the father is not the sole financial contributor and the mother shares financial responsibility and in many cases is the main contributor to the family's financial needs, then the privilege of' personal and property guardianship' should also apply to her (PLD 1963, Tahmidur Rahman Remura Wahid : TRW- Law Firm in Dhaka)
Commercial & Int. Trade Law Firm in Dhaka
Most Effortless and Savvy lineup of International lawyers in Dhaka
Bangladesh's GDP wise is the world's 33rd largest economy. It is the world's second biggest garments producer.
The nation has, of course, produced its name as an emerging tiger in South East Asia, which is contributing to the development of all associated service industries, including shipping, freight forwarding, commercial banking, as well as legal services.
Smooth trade and international trade involve powerful legal assistance. Conducting due diligence on VAT, tax, custom-related issues, deciding HS codes and valuation, determining terms and conditions of the Sales Contract or Pro-forma Invoices, Bill of Lading, seeking compliance with local and international regulations on foreign exchange control, international trade law, determining appropriate INCOTERMS, UCP 600 etc.
The determination of relevant HS codes and assessment based on the nature of import and export is the key to preventing future disputes and unwanted tax claims. In addition, consistency and consistency of distinct terms in several business papers also assist customers considerably in conflicts concerning cargo payment and delivery.
Legal service is often needed by sponsor / promoter in raising funds, issuing IPOs and also signing various shareholding contracts etc.
Large businesses also carry out due diligence on complicated legislation and regulations concerning the capital market before raising funds from Capital Market.
Disputes involving insider dealing, deadlock between shareholder, exit options, regulatory non-compliance are also prevalent and require legal help from experts.
Because of its worldwide recognized team, Tahmidur Rahman Remura Wahid : TRW- Law Firm in Dhaka Chambers has in-depth understanding about regulating trade and international trade.
Commercial Litigations Law Firm in Dhaka
Hardworking yet Awe-Inspiring team of Commercial Lawyers from Bangladesh
Commercial and international commerce is a complicated area of law. Specializing in this topic needs both in-depth understanding and practical experience.
While Bangladesh is witnessing important development in the garments and textiles industry and few other industries, there are problems related to awareness of international trade legislation, regulations and best practices.
There are large volumes of instances pending involving commercial transactions and there are also regular remarkable claims concerning cross-border transactions. (Tahmidur Rahman Remura Wahid : TRW- Law Firm in Dhaka)
Bringing Cross Border claims by initiating arbitration or filling litigation in separate regions is not very rare in a scenario where parties have avoided seeking legal help at the early phases of commercial paperwork.
Accordingly, there is a frequent need for legal representation for local and foreign buyers and vendors, banks, carriers, stevedores, and sometimes abroad. Rahman's Chambers is one of the major commercial litigation and litigation law firms.
Foreign institutional investors often guarantee their physical presence in the AGM etc. Disputes involving insider dealing, deadlock between shareholder, exit options, regulatory non-compliance are also prevalent and require legal help from experts.
Because of its worldwide recognized team, Tahmidur Rahman Remura Wahid : TRW- Law Firm in Dhaka has in-depth understanding about regulating trade and international trade. 
Construction Law Firm in Dhaka
Menacing group of Construction lawyers in Bangladesh
The practice of the Remura: TRW Chamber drew glowing praise in the construction arena of bangladesh in recent years. The law firm in Dhaka is famous for both its contentious work and advisory work.
This law firm in Bangladesh advises building firms and contractors with respect to pre-offer and post-offer agreements.
Advice on construction documents such as consortium, joint venture, alliance, pre-bid and post-bid tender associate agreements and other sub-contract documents and Engineering Procurement Contract, Construction Contract, Advance Engineering documents and all related documents on shore and off shore.
Formation of a project/s joint venture (infrastructure) company and related documents for bridges, highways, dams, tunnels, pipelines, mining, shipping, electricity, etc.
As the best law firm in Bangladesh, our approach is realistic, direct, fast and efficient to solve problems faced by customers. Our team is completely committed to solving challenges in the construction industry and it incorporates the expertise of our well-established career in commercial property and litigation.
Corporate Finance Law Firm in Bangladesh
Most Riveting group of Corporate Finance Lawyers from Bangladesh
Tahmidur Rahman Remura Wahid : TRW- Law Firm in Dhaka's Project Finance Practice Team offers a full variety of legal expertise to finish advanced, extremely structured national and international project funding effectively. For nearly three decades, our attorneys have been active in project financing transactions.
Skilled documentation professionals are joined by lawyers with industry-specific expertise in energy, telecommunications, resources, environmental management, transport infrastructure, health care and emerging markets.
In The Law Firm in Bangladesh, we provide integrated capacity to financial institutions, sponsors, borrowers, agents, investors and underwriters together with assistance from environmental, tax, government finance, real estate, securities and insurance attorneys.(Tahmidur Rahman Remura Wahid : TRW- Law Firm in Dhaka)
In relation to traditional project funding models, corporate finance lawyers evaluate, structure, negotiate and document a complete range of project funding cars, off-balance sheet and restricted resource funding, leveraged lease and other structured machinery funding, industrial income bond funding, and build-own / build-own-transfer systems (BOO / BOT).
Often, our lawyers create innovative project financing cars, such as lease securized tax-exempt bond funding and statutory debt offerings.
Tahmidur Rahman Remura Wahid : TRW- Law Firm in Dhaka attorneys advise customers involved in a broad spectrum of industrial and infrastructure projects, including power generation, waste management, water and mineral resources, air and ground transport facilities and other infrastructure projects, as well as telecommunications, healthcare and various industrial and manufacturing facilities throughout the world. 
Corporate Litigation Law Firm in Dhaka
Astounding ensemble of Corporate litigation Lawyers in Bangladesh
Because of the country's latest fast economic growth and changes in tax legislation, capital market conditions, etc., our company community is now exploring numerous legal corporate opportunities that have been rarely used in the past.
As local and foreign businesses operating in Bangladesh seek alternatives to develop and compete effectively in their own industry by combining with others and in unsuccessful instances seeking alternatives to decrease unnecessary costs and liabilities through liquidation, the demand for legal assistance is gradually growing.
Creditors are also venturing various ways under business and bankruptcy law to regain their duties as soon as possible as the traditional path of filing cash suit has proved futile exercise.
Keeping the requirement in mind, we have launched a distinct corporate department that covers both corporate litigation and corporate transaction practice. Tahmidur Rahman Remura Wahid : TRW- Law Firm in Dhaka Chambers has in-depth understanding of corporate litigation regulation because of its worldwide recognized team. (Tahmidur Rahman Remura Wahid : TRW- Law Firm in Dhaka)
Cross Border Law Firm in Dhaka Dept.| Tahmidur Rahman Remura Wahid : TRW- Law Firm in Bangladesh|
Authoritative Cross-border law firm in Dhaka, Bangladesh
Bangladesh is one of the major clothing, pharmaceutical and leather products producers. Due to trade development, the quantity of international trade in various areas of the globe is growing. As the quantity of trade increases, so does at the same moment the amount of cross-border conflicts and demands.
The conflicts generally involve international trade and trade involving cargo loss, faulty cargo delivery, payment default, etc. In addition, there are also big numbers of cross-border conflicts over payment, investment, shipping.
The only recourse available in the lack of any arbitration clause is to depend on the principle of conflict of legislation and to select suitable forums where the matter can be brought before the Court of Justice. Forum shopping is, as contesting sides rarely reach an agreement on a forum, historically challenging job.
Legal service in cross-border matters is complicated because it requires distinct jurisdictional knowledge and skills. From the context of Bangladesh, cross-border legal services in the field of international trade, insolvency, shipping, data technology, accusations for sharing, etc.
Tahmidur Rahman Remura Wahid : TRW- Law Firm in Dhaka as a major law firm had the chance to deal with a number of cross-border issues. 
Criminal Prosecution Law Firm in Dhaka Dept.| Tahmidur Rahman Remura Wahid : TRW- Law Firm in Bangladesh|
Most menacing group of litigation lawyers in Bangladesh
The Government Enforcement and White Collar Crime Group at Tahmidur Rahman Remura Wahid : TRW- Law Firm in Dhaka is an internationally recognized leader in the representation of corporations, boards of directors, management and other individuals in connection with government investigations, enforcement actions, internal investigations, and white collar criminal prosecutions. 
Cyber Law Firm in Dhaka Dept.| Tahmidur Rahman Remura Wahid : TRW- Law Firm in Bangladesh|
Most Tech savvy cyber law firm in Bangladesh
Cyber Law Consulting team of Tahmidur Rahman Remura: TRW provides an unconventional process outsourcing experience, driven by a mixture of domain knowledge, process abilities, advanced technology and legal knowledge.
By allowing you to concentrate on key tasks rather than waste precious time on non-core and people-time intensive procedures, we assist you attain your company objectives. 
By leveraging our principles of quality and innovation, talent and self-sustaining process structure and domain knowledge, the Cyber Law Consulting team is uniquely placed to serve your needs. We deliver tailored service offers that translate into the best quality services that are most flexible and cost-effective.
In attaining their company objectives, Tahmidur Rahman Remura Wahid : TRW- Law Firm in Dhaka's Cyber Law team in Dhaka, Bangladesh has been a critical partner for all its clients.
Cyber Law Consulting has in-depth knowledge in providing e-documentation services and process-specific solutions in fields such as outsourcing of legal processes, IPR, e-publishing, e-commerce, software services, audit and compliance.
Divorce Law Firm in Dhaka Dept.| Family Law Firm in Bangladesh
Most compassionate group of divorce lawyers in Bangladesh
Tahmidur Rahman Remura Wahid : TRW- Law Firm in Dhaka has a committed Divorce  lawyers frequently as well for litigation before subordinate and higher courts.
The department has experiences in all conflicts and problems related to marriage, divorce, ward ship, child custody, residence, and all related economic claims, including maintenance, assets, lump sum, etc. We strive to combine our significant knowledge and experience with an attitude to comprehension and caring.
One of the most significant fields of law we concentrate on in our practice is family conflict. With the shift in time, there are increasing numbers of family conflicts in Bangladesh, including divorce and guardianship.
In the mode of Dowry, torture, attack, rape, strangulation, acid throwing, amount of unique acts have been implemented to redress the "abuse in the family" and they are in complete impact. Although the Penal Code of 1860 remedies some of the offense, some are subject to particular enactments.
Equipment, Leverage Asset based Finance Law Firm in Bangladesh
Most Dazzling Asset-based finance legal chamber in Dhaka
Few fields of financial practice have seen higher growth than the arena of equipment financing. Highly leveraged funding structures developed from easy working leases into complex tax and advantageous structures in the balance sheet.
Likewise, the experience of Tahmidur Rahman Remura Wahid : TRW- Law Firm in Dhaka has developed, allowing us to advise lenders, lessors, lessees, suppliers, conduits and credit enhancement suppliers on debt financing, including secured and unsecured loans, pre-delivery financing and cross-border financing; lease financing, including single-investor leases, leveraged leases, tax transfer agreements and sale-lease contracts.
In Remura: TRW, our attorneys structure, negotiate and document the funding on behalf of producers, lenders / lessors, borrowers / lessees, retailers and end consumers of aircraft, rolling stock, cars and other ground transportation equipment, consumer equipment and farm, building, industrial and office machinery.
The Leveraged Finance Practice in Tahmidur Rahman Remura Wahid : TRW- Law Firm in Dhaka:
The cash flow sensitivity of leveraged economic transactions introduces both chance and danger to financial institutions and other senior debt lenders offering the required loan infrastructure for purchases, leveraged buyouts, recapitalizations, restructuring and refinancing.
Corporate Finance Group lawyers efficiently and effectively serve lenders and borrowers through the use of a broad spectrum of model credit papers created over centuries of experience.
The credit documentation lawyers of Tahmidur Rahman Remura Wahid : TRW- Law Firm in Dhaka concentrate on short-term paperwork, combined with the thorough legal due diligence needed to safeguard our customers ' interests.
Working with lawyers in our industry-specific practices, such as healthcare, insurance brokers, real estate, energy, telecommunications, transportation facilities and infrastructure, the Corporate Finance Group provides a wide variety of abilities to senior lenders engaged in leveraged funding transactions.
Asset Based Finance in Tahmidur Rahman Remura Wahid : TRW- Law Firm in Dhaka:
Documentation, tracking and financial reporting of the Asset-Based Finance Practice are essential for effective asset-based or collateral-based funding. In this industry, the Corporate Finance Group offers financial institutions with the required expertise to structure, negotiate, document and restructure asset-based financial operations effectively.
Tahmidur Rahman Remura Wahid : TRW- Law Firm in Dhaka's corporate finance lawyers also provide asset-based lenders with concise, definitive guidance in managing complex loan agreements, including ever-present problems of intercreditors and subordination.
Family Law Firm in Dhaka | Tahmidur Rahman Remura Wahid : TRW- Law Firm in Dhaka, Bangladesh|
Regarded as the most helpful family law firm in Dhaka Bangladesh
The Tahmidur Rahman Remura Wahid : TRW- Law Firm in Dhaka's Family Department team has tremendous family experience including all conflicts and problems related to marriage, divorce, ward ship, child custody, residence, and all related economic claims, including maintenance, assets, lump sum, etc.
We strive to combine our significant knowledge and experience with an attitude to comprehension and caring.
In our country's land, it is evident to note that the disputes over the conjugal status are shaded by the pretense of happiness that, in turn, erupts in a heart-breaking scenario.
The fragile status of such family or marriage or conjugal relationship has a direct effect on the land's social infrastructure. Our lawyers in Tahmidur Rahman Remura Wahid : TRW- Law Firm in Dhaka have commending reputation to aid distressed families in such vulnerable situation.
Fraud & White Collar Law Firm in Bangladesh|
Glamorously assorted Fraud & White Collar advocates of Bangladesh
Bangladesh is an evolving South East Asian country with a qualified workforce and a powerful collective desire to eliminate poverty. The nation as a whole is attempting to enhance its standard of living and per capita revenue.
Although there is a important business and commercial transaction, there are also activities that are categorized as company offenses. Legal support is needed to cope with fraud in local and international trade, fraudulent employee misrepresentation, fraudulent check dishonor, etc.
In addition to knowingly or unknowingly, businessmen are often subjected to financial crime such as TAX evasion, infringement of Foreign Exchange Regulation (FOREX), money laundering, terrorist financing, etc., which require powerful legal aid.
As a result of technological development, the capacity of hackers to commit such offences involving misappropriation of cash, information, etc., known as cybercrime, is also quickly growing and a special tribunal is also being set up to deal with the complaint.
In the corporate and commercial arena, on the other side, instances related to libel and slander under the Penal Code are also not very rare. The Chambers of The Law Firm in Bangladesh from the very beginning of it's existence are involved in offering legal help in this region of practice to the public sector and private enterprises.
Foreign Investment & Business Set-up Firm in Bangladesh
Fascinatingly well-equipped FDI law firm in Bangladesh
Bangladesh is the world's second biggest garment manufacturer, attracting enormous foreign investment in this industry. Investing in other company industries are foreign investors who have already invested in Bangladesh.
Foreign investment is growing quickly in other developing industries such as construction engineering, power & energy, agriculture, IT, leather, etc. Foreign investors need to set up businesses, branch office, liaison office and also assist them to secure employment visas (E-VISA), investor visas (PI VISA), company visas (B-VISA), job permits, etc.
The establishment of business in export processing zones and economic zones also requires legal support. New investments are also growing, especially in fresh industries such as LPG, LNG terminals, seaports, dam & embankment, bridges, etc., due to significant political stability in latest years and public initiative in enhancing energy generation, implementing one-stop service, etc.
Tahmidur Rahman Remura Wahid : TRW- Law Firm in Dhaka has a separate Investment Department and a dedicated and effective Investment & Business Setup Team responsible for catering to customers ' needs. (Tahmidur Rahman Remura Wahid : TRW- Law Firm in Dhaka)
Global Citizenship & Investment Law Firm in Bangladesh
Unconventionally helpful group of Immigration law firms from Dhaka, Bangladesh
In an age of globalization, visa-free travel and mobility facility not only bridges the gap between countries and global companies, but also saves much-needed time and money, which is vital to any business-related individual. Citizenship and passport or even permanent residence in another nation could lead to higher opportunities and company advantages.
On the other side, purchasing stocks of Facebook, Google and tech giants and comparable multinationals continues only a dream for many third-world people and developing nations as those shares are not listed in their stock market and their restrictions on various transactions imposed by their exchange control laws. In such circumstances, legal advice can assist.
Investing in projects enabling permanent resident ship / citizenship in return and also payment in money to the appropriate government authorities for permanent resident ship / citizenship in another nation under restricted conditions may be legally feasible from SAARC nations subject to exchange control legislation and other applicable regulations.
There may be a need for specific legal advice.
Legal due diligence can assist not only people but also government authorities to gain access to global capital that drives projects for economic development.
International Arbitration Law Firm in Bangladesh
Know more about Accomplished group of Int'l Arbitration advocates in Bangladeshn
Because of the rise in trade & investment volumes and cross-border transactions involving Bangladesh, cross-border contracts are signed with the common arbitration clause of ICC, SIAC, HKIAC, ICSID etc. where the arbitration session is frequently held outside Bangladesh.
The country's associated service industries are experiencing noticeable development. One such service sector is presently in demand in international arbitration.
In any international dispute, where one of the Parties is from India, Pakistan or Bangladesh, it is always advantageous for the Parties and the organizations concerned to have well-versed arbitrators with an knowledge of the Parties ' language, culture and special needs.
If the arbitrator is appointed from the same region, the party-appointed arbitrator is always better served. Our international department consists mostly of attorneys from the team of ADR, Land & Tribunals, Tahmidur Rahman Remura Wahid : TRW- Law Firm in Dhaka offering services for global arbitration to our local and global customers.
International Law Firm in Bangladesh
Brilliant group for Public International lawyers based in Bangladesh
There are generally two distinct categories of international law. International public law and global private law. Public international law is the collection of country-binding laws, agreements and treaties.
It usually comes from three sources: treaties, customs and general legal principles. The interactions between countries and international organizations are concerned with public international law.
On the other side, private international law is a set of guidelines used to resolve legal conflicts between personal people crossing international boundaries.
Where there is a dispute between two sides with distinct legal systems in distinct nations, private international law enables a court or tribunal to determine the relevant dispute resolution forum and which country's substantive law will be used to determine the matter. Although it is referred to as' international law,' it is actually a body of domestic law and each nation has its own set of international private law.
International law is becoming increasingly important to countries, international organizations and multinational corporations due to the flow of worldwide investment and trade. In both controversial and non-contentious issues, global attorneys represent nations, international organizations, state enterprises and MNCs.
The Law Firm in Bangladesh Chambers advises customers on issues concerning international law, both controversial and non-contentious.
Intellectual Property Law Firm in Dhaka
Alluring group of Patent, Trademark lawyers in Bangladesh
Intellectual Property (IP) legislation is not new from Bangladesh's view. Bangladesh's patent and industrial design law dates back to 1911. Whereas in 2000, the copyright act revoked the 1962 Ordinance.
Bangladesh is a member of the World Organization for Intellectual Property (WIPO). The nation ratified the 1991 Paris Convention on the Protection of Industrial Property as well as the 1999 Berne Convention on the Protection of Literary and Artistic Works and a WTO TRIPS signatory.
In addition to the periodic exercise of attorneys and other professionals in searching, filing, publishing and contesting patents, copyright, trademark, design rights, data IP rights have assumed critical significance and have now entered the mainstream IP works.
A common challenge facing pharmaceutical products, software, and other digital products is that developing the same requires so much investment but the end product can be reproduced easily and cheaply once the formula has been established.
While it is debatable to apply the patent scheme to software, each software will qualify for copyright protection. Mass copying skills have been created, however, owing to the internet, copyright protection is a major challenge.
Local and foreign trademark registration for business and software-based games charters is a prevalent practice area where attorneys are actively engaged.
For more than couple of years, Tahmidur Rahman Remura Wahid : TRW- Law Firm in Dhaka has been involved in filing and recording all of Bangladesh's intellectual property rights. The knowledge of our ADR, Land & Tribunals Team in this region.
Judicial Review Law Firm in Bangladesh
Most popular group of Judicial Review advocates in Bangladesh
Regardless of any industry in which our customers work, everyone is subject to some sort of regulation whether it concerns their particular industry in which they work or prevalent issues such as taxation, banking, property acquisition, etc.
Business transactions, licenses, licenses and all other company operations of a company or person are often subjected to various regulatory problems and conflicts due to intervention or inaction by the public authority involved.
Procedural violations or administrative actions have been arbitrarily, unreasonably etc. taken in malice can be resolved rapidly by reviewing judicially the same popularly recognized as filing writ petition before Hon'ble High Court, where no other effective alternative forum is accessible.
To bring a case for judicial review effectively and effectively needs in-depth understanding of the legislation of a specific industry and experiences as well. From the very beginning,
TR Barristers in Bangladesh has been dealing with writing petitions involving a number of industries for example, Customs, Banking, Securities, Land, Taxation, Power & Energy to have in-depth knowledge and understanding of the power industry legislation & regulations.
Labor & Employment Law Firm in Bangladesh
Irresistible group of Labour and Employment advocates makes the lineup of this law firm in Dhaka
Legal problems of labor and employment are very prevalent in Bangladesh's business sector. It's a periodic affair for them whether it's a small business or a gigantic MNC dealing with employment law.
Legal assistance is often needed to draft a letter of appointment, a service contract, a letter of termination, a disciplinary proceeding, etc. On the other side, established businesses often require legal assistance to prepare full HR policy in problems with Bangladesh labor and employment legislation.
Needless to say, for the defense of instances lodged in labor courts, powerful legal assistance is often needed. To assist the company community, the ADR, Land and Tribunals team of Tahmidur Rahman Remura Wahid : TRW- Law Firm in Dhaka, consisting of skilled attorneys, dealt effectively with the above issues.
Marine Insurance Law Firm in Bangladesh
Defying group of Admiralty and Marine Insurance lawyers in Bangladesh
Since ancient years of Greek and Roman Civilisation, Marine Insurance was the oldest well-developed type of insurance. Marine insurance is very important in the context of Bangladesh as the country is a maritime nation and the seaports are busy with the loading and unloading of cargoes conducted by flag-bearing ships locally and internationally.
By becoming a member of global P&I Clubs, global flag-bearing ship owners cover their danger. Furthermore, cargo holders also cover their risk by securing their cargo from various worldwide insurance companies. Bearing flag ship from Bangladesh and cargo owners / shippers from Bangladesh mostly cover their risk with local insurance companies.
General insurance, on the other side, includes property insurance, non-marine risk liability insurance, etc. Principals established in age-old marine insurance legislation are also relevant in general insurance, e.g. a duty of utmost good faith and not to make any fraudulent claim.
The Insurance Act, 2010 repealing the 1938 Insurance Act, is the governing law for both general and marine insurance. (Tahmidur Rahman Remura Wahid : TRW- Law Firm in Dhaka)
It is not unusualthat owing to collision, fake cargo delivery, local and international embargo, etc., both P&I Clubs and insurance firms are needed to take steps to rescue their clients mostly in Chattogram Port and other global ports where cargo / ships are from Bangladesh or destined for Bangladesh.
Insurers not only engage in investigations and surveys to evaluate liability, but also help their clients under Sue and Labor cover, etc., at distinct rates. As one of the leading law firms in Bangladesh, in Tahmidur Rahman Remura Wahid : TRW- Law Firm in Dhaka we are advising and representing clients for a number of years on several marine and general insurance issues. 
Power, Energy & Infrastructure Law Firm in Bangladesh
Meticulous group of Energy and Infrastructure lawyers from Dhaka Bangladesh
In Bangladesh, power, energy and other infrastructure projects are exponentially increasing. A nation needs sustainable infrastructure that can meet the ever-growing demand for power, energy, highways, bridges, etc. It is possible to undertake infrastructure projects under G2 G; PPP (solicited or unsolicited) or non-PPP (solicited or unsolicited) acquisition method.
At the procurement level, legal assistance is needed. (Please see Procurement, Bidding & Government Contracts for more data). Legal support is also needed at multiple phases of the project, such as drafting separate agreements, contracts, subcontracts, MOUs, EPC contracts, O&M contracts, etc.
Legal due diligence is highly advised before work begins. Customers often require services to obtain different consents & licenses for services linked to later acquisition or dispute resolution. TR Barristers in Bangladesh is also world renowned in these regards.
Procurement, Bidding & Gov't Contracts Law | Law Firm in Bangladesh
Most accomplished Public Procurement law firm in Bangladesh
Public spending on infrastructure & development projects such as constructing new roads, highways, energy plants, bridges & flyovers, land and sea ports, rail connections, multi-purpose overpasses, etc. has been growing in latest years.
Local and foreign contractors with a high level of competence in particular carry out the said works. The procurement method can be very distinct depending on the nature of the project, industry & stakeholders concerned.
According to the Public Private Partnership Authority (PPPA) policy and guidelines and other procurement rules and regulations, procurement can generally be classified as follows: G2 G partnership for PPP; PPP projects and Non-PPP projects.
Depending on ERD's "main approval," a project may be G2 G implemented PPP project (solicited / unsolicited) or only PPP project (solicited / unsolicited) competing with the relevant law ministry & "principal approval" of PPPA. Depending on authorization, the bidding method for the requested project (whether for PPP or non-PPP) may also differ.
Participating in tendering schedules & preparing records according to tender documents instructions, preparing an unsolicited proposition, etc. is a very difficult task for both domestic and foreign bidders. Relevant law comes into play when it comes to bidding / submitting proposals, e.g.
Policy for the Implementation of PPP Projects through Government to Government (G2 G) Partnership, 2017, Procurement Guidelines for PPP Projects, 2016, Guidelines for Unwanted Proposals, 2016, Public Procurement Act 2006, Public Procurement Rules, etc.
Legal services are often needed to negotiate contractual terms and also to take timely action and to file complaints or other legal recourse while assessment takes place in a extremely competitive setting.
Real Estate & Property Law Firm in Dhaka
One of the most Sublime yet hardworking group of real estate lawyers in Bangladesh
Real Estate Development and Management Act 2010 is the authoritative act in regards to Buying, Selling, Transferring of Real Estate in Bangladesh Real Estate Law in Bangladesh.
In the act Section 3 explains the registration of buying, selling and transferring process of Real Estate Developers and their due responsibilities. The buyer or seller can not adjust the quoted price as set out in the deal.
The sum can, however, be changed later if the parties agree to jointly use better materials for the land.
First, in no longer than three months, the owner will sign over the land, registry and principal deed. Additionally, if the property has any difference with respect to size or volume after sale, the price must be changed within three months of the transfer. So keep these things in mind when you buy a property next time in Bangladesh.
Shipbuilding & Ship-breaking Law Firm in Bangladesh
Mesmerising group of shipping lawyers makes it the best Admiralty law firm in Bangladesh
Bangladesh's reputation as a shipbuilding country is gradually increasing globally. As the sector expands, so do the shipbuilders' and buyers ' conflicts. Shipbuilding is a enormous investment project involving joint efforts and financing from banks, abroad, local businesses, etc. Local shipbuilders are now engaged in the shipbuilding work of local as well as global clients keeping the associated service industry busy.
Legal service is often very important to perform due diligence on bank financing, overseas lending, legal health, tax, VAT and customs matters, as well as incentives for such significant building projects for builders and buyers. Furthermore, as a complicated building agreement, shipbuilding contract is mostly drafted by an attorney to cover all aspects of local and international law. (Tahmidur Rahman Remura Wahid : TRW- Law Firm in Dhaka)
Shipbreaking sector as well as shipbuilding industry is of essential significance as it generates various sectors and others for the steel industry, shipbuilding sector, local and South Asian. Bangladesh's shipbreaking sector has emerged quickly mainly due to the expense of financial labor.
Shipbreaking sector includes environmental issues, business scrap contracts, sale of scrap products, ship breaking companies, instances of personal injury, liability of employer, etc. Legal service is essential in addressing the above-mentioned problems surrounding Bangladesh's shipbreaking sector. (Tahmidur Rahman Remura Wahid : TRW- Law Firm in Dhaka )
The Chambers is playing a pioneering role in the legal services of shipbuilding as it has operated for more than 07 years as a significant international shipowner and has been able to recover effectively its million dollar claim against a local shipbuilder.
VAT, TAX & Custom Law Firm in Dhaka Bangladesh
Most Triumphant Tax law firm in Bangladesh
In Bangladesh, legal aid linked to VAT, tax and customs is high in demand. Because of its complexity, especially for businesses, fresh investors & businessmen knowing the various formalities concerning taxation is a major challenge.
With income tax in specific, separate statutory requirements for e.g. revenue advance tax, source tax deduction, tax exemptions, tax rebate, processes for filing annual tax returns along with their estimates, etc., and their correlation, which can be found hard without adequate understanding.
Fully fresh laws, on the other side, apply to VAT. Equally complicated is the understanding of advance ATV (advance trade VAT), VAT rebate / input at various trading phases, consumer commitments, suppliers, service providers and various MUSAK filings along with the filing of monthly returns.
Finally, laws and regulations relevant to multiple custom duties, complementary responsibilities, regulatory responsibilities and their relationships with HS code and product valuation are a complicated area of law requiring sound understanding to cope effectively with the problem. In the event of any dispute, legal assistance is often needed to challenge any claim, issue, order before the Higher Authority or Tribunal that may even go up to the Division of the High Court & Appellate.
For such facilities, the Tahmidur Rahman Remura Wahid : TRW- Law Firm in Dhaka has years of experience dealing them successfuly.