Leasing Business in Bangladesh and Corporate Finance law
A leasing business model involves a company purchasing a product and then leasing it to a customer for a periodic fee. The seller transfers ownership of the item to the lessor, who is a financier who allows a buyer (the lessee) to use the item for a set period of time. Finally, the buyer has the option to purchase the item at the current market price. This agreement allows the seller to dispose of the item, the financier to profit from it, and the buyer to use it while avoiding total ownership costs.
Recognising the leasing business model
Companies that use the leasing business model sell ongoing access to a product or service for a set period of time.
Typically, three parties are involved in the model:
The seller is the owner of the product or service who trades ownership of the item for payment to a lessor. It should be noted that once the contractual agreement has expired, the seller may or may not retake possession of the item.
The buyer (lessee) is the entity that bargains for access to the product or service in exchange for a periodic payment to the lessor. When the lease expires, the buyer may have the option of purchasing the item at the current market price.
The financier (lessor) is a third-party who enters into an agreement with the lessee and gives it temporary possession of the item. In essence, the lessor acts as a middleman or facilitator.
Where does the leasing business model manifest itself?
The leasing business model is most common in transactions involving the exchange of valuable physical goods, such as:
Vehicles used in commercial and industrial fleets, such as passenger vans, buses, box trucks, tractors, trailers, and delivery vans.
The leasing revenue model and leasing arrangements are as follows:
The leasing model typically involves three parties: the seller, the buyer (lessee), and the financier (lessor).
Ownership of an item (usually equipment) is transferred from the seller to the lessor in exchange for payment. The lessee then enters into a contract with the lessor to use the item in exchange for a monthly fee. When the leasing contract expires, the seller may or may not reclaim ownership of the item.
Industries that are suitable for leasing arrangements:

Leasing arrangements are most common in transactions involving the exchange of expensive physical goods. Leasing arrangements for the use of equipment are common in the clean technology and medical device markets.
Goods compatible with leasing contracts:
Capital equipment, medical diagnostic equipment and devices, manufacturing equipment, and physical infrastructure are examples of "big-ticket items" that can generate income through leasing arrangements.
In the leasing revenue model, the following customer relationships exist:
Leasing agreements, due to their length, foster ongoing relationships between sellers and lessors. Along with the leasing agreement, there is often a service agreement that requires the seller to provide support to the lessor for the duration of the contract.
Considerations for marketing:
Leased equipment sellers rely heavily on relationship-building and providing excellent customer service. Because contracts are typically for a long period of time, repeat sales to the same customer, often a large health-care, industrial, or energy network, are critical.
Leasing's operational implications:
Quality control is critical because leasing opportunities can only be successful with equipment that retains residual value and has proven reliability and durability over time.
Implications for strategy and finance:
Leasing revenues can assist the seller in meeting the need for early customers and early revenues, but leasing comes at the expense of the seller's full revenue potential because revenues are split between the seller and the lessor.
Metrics of importance:
When working with leasing revenue, salespeople must concentrate on generating repeat sales in the form of lease renewals or expanded leasing arrangements. The cost of financing is also important to consider, because leasing technology typically necessitates the participation of a financial backer.
The leasing model's advantages and disadvantages:
Leasing is an effective market expansion strategy because it allows the sale of expensive items to customers who do not want to take the risk of an outright purchase or cannot afford to pay a large upfront sum. However, because of the high transaction and processing costs associated with leasing, it is only appropriate for high-value items. Leasing agreements can also be complicated, requiring that all parties understand their ownership and payment obligations when a leasing contract is terminated or broken.

Manufacturing and industrial plant equipment –
In industries known for high item costs, leasing arrangements for stamping and forming machinery, welders, conveyor systems, and factory infrastructure or floor space may be in place.
Exhaust hoods, tables, seating, point-of-sale (POS) systems, and stoves are examples of restaurant and hospitality equipment.
Lasers, X-ray machines, CT scanners, and even surgical tables are examples of medical and laboratory equipment.
Municipal equipment – To cut costs, many local councils and authorities lease equipment. Police cars, garbage trucks, and street sweepers are among the items.
Overview of legal entities in Bangladesh
| | | | |
| --- | --- | --- | --- |
| Type of Entity | Maximum allowed foreign ownership | Minimum paid-up capital | Minimum no. of shareholders |
| Private Limited Company | 100% | $1* | 2 |
| Public Limited Company | 100% | $1* | 7 |
| Subsidiary Company | 51%-100% | $1* | 2 |
| Branch Office | 100% | No capital* | No shareholders |
| Representative Office | 100% | No capital* | No shareholders |
*However, if you want to hire a foreign employee, you need to make an inward remittance of US$ 50,000 beforehand.
Requirements for company registration in Bangladesh
Allowed foreign ownership
Bangladesh is extremely receptive to foreign ownership, permitting up to 100 percent foreign ownership in the majority of sectors. In certain sectors, however, government approval is required, and a few sectors restrict both domestic and foreign investment.
Similarly, other benefits include the right to purchase land and property in the name of the company, tax incentives, etc.
Minimum capital requirement
In Bangladesh, there is no official minimum capital requirement. Because of this, $1 is considered the minimum required capital contribution. To employ foreign workers, however, investors must transfer at least $50,000.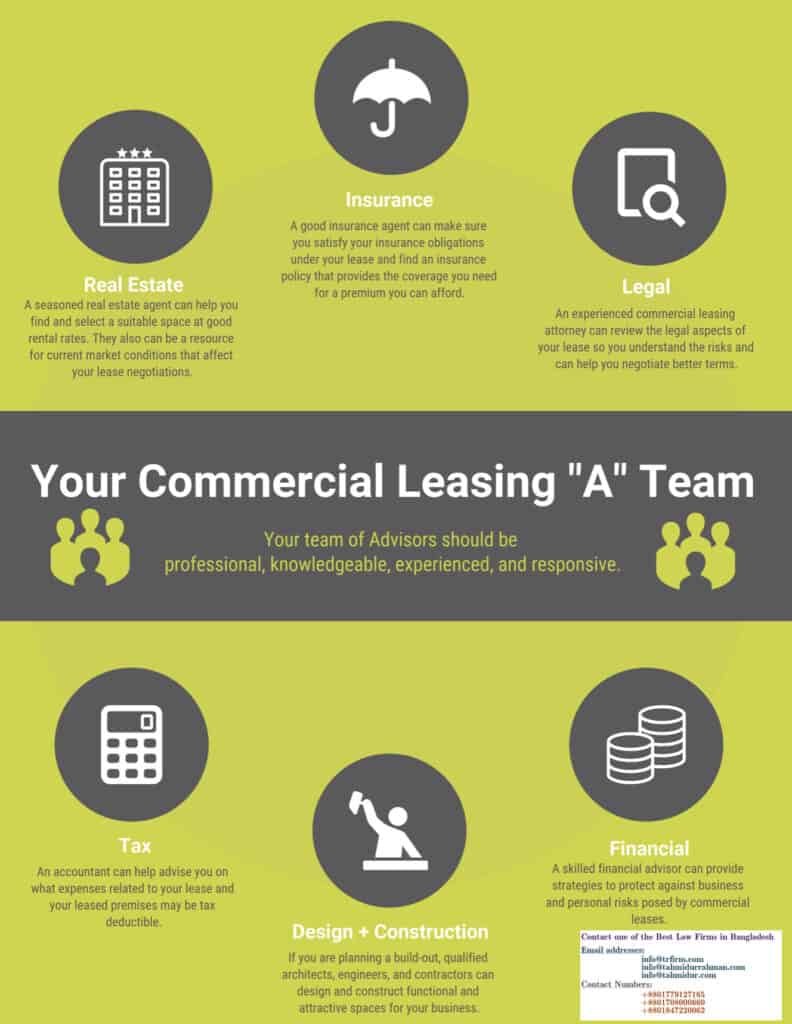 Types of legal entities available in Bangladesh
#1 Private Limited Company
Numerous businesses in Bangladesh are registered as limited liability companies (PLC). The liability of Bangladeshi limited liability companies is limited to the shareholders' capital contributions, and they can be wholly foreign-owned.
Any individual over the age of 18 may register a company. In addition, the law stipulates a minimum of two shareholders and a maximum of fifty, as well as two directors. In addition, keep in mind that you can form a joint venture with a local entity to share the benefits and reduce the risks.
#2 Public Limited Company
In contrast, a public limited company can issue shares to the general public and is typically listed on a stock exchange.
A public limited company must have at least seven members, three directors, and there is no limit on the number of shareholders. Its shareholders may be any legal entity or individual over the age of 18 who is qualified under Bangladeshi law.
It can solicit donations from the public. In addition to the Companies Act of 1994, it must also adhere to the Securities and Exchange Commission Act of 1993.
The step-by-step process of Leasing company registration in Bangladesh
The average estimated timeline of full registration in Bangladesh is 14- 28 days.
Step 1: Name clearance
First, The Registrar of Joint Stock Companies and Firms must approve your company's name (RJSC).
Step 2: Drafting of required documents
The second step is to draft the Article of Association (AoA) and the Memorandum of Association (MoA). As part of the RSJC's compliance requirements, you must include this form in the drafting process.
Step 3: Opening of bank account
If you plan to hire foreign employees, you must open a bank account in the proposed name of the company and make an inward remittance of at least US$ 50,000. Emerhub can help you establish the bank account.
Step 4: Submission of documents to the RSJC
This step entails submitting all required documents to the RJSC and paying the registration fees. During the standard processing time, you can also access RSJC for the incorporation certificate.
Step 5: Post-registration compliance
You now have the certificate of incorporation, Articles of Association (AoA), and Memorandum of Association (MoA), and your Bangladeshi company is newly registered.
You also need to proceed to some additional licenses and registrations:
Tax Identification Number (TIN)
VAT Registration Certificate
Fire Certificate
Environmental Clearance Certificate

The benefits of the leasing business model
Let's look at some of the benefits of the leasing business model for the seller, lessee, and lessor.
Seller
Early revenue –
Leasing can assist the seller in meeting an early revenue requirement, even if some revenue must be shared with the lessee.
Relationship building – Because many leasing agreements are for long periods of time, the seller has time to develop a long-term and loyal relationship with the buyer.

Lessee
Affordability is the most obvious benefit for a purchaser. Many buyers are unwilling to take the risk of owning an asset outright, while others simply cannot afford the high upfront cost. The leasing business model allows the buyer to pay in smaller monthly installments that can be planned for ahead of time.
Continuous upgrades – Businesses that rely on cutting-edge technology can easily upgrade when their current lease expires. This means they will never be forced to use an obsolete model.
Lessor
Increased sales –
Third-party lease financing can assist product manufacturers in increasing their sales. In these circumstances, the lessor has a stronger negotiating position with the manufacturer.
Tax advantages – As the asset's owner, the lessor can claim various tax advantages such as depreciation and investment allowance to reduce their liabilities.

Important takeaways:
A leasing business model involves a company purchasing a product and then leasing it to a customer for a periodic fee.
In most leasing transactions, three parties are involved: the seller, the buyer (lessee), and the financier (lessor). The lessor buys the product from the buyer and then rents it to the lessee for a set period of time.
The leasing business model provides the seller with early revenue and the opportunity to build a loyal customer base. Leasing allows the lessee to avoid the risk and cost of purchasing an item outright. The lessor may be able to negotiate a higher commission rate with the product manufacturer and thus reduce their tax liabilities.
Types of Connected Business Models and Frameworks
An effective business model must consider two aspects: the people dimension and the financial dimension. The people dimension will enable you to create a product or service that is 10X better than the competition, as well as a strong brand. The financial dimension will assist you in developing proper distribution channels by identifying people who are willing to pay for your product or service and ensuring its long-term financial viability.
Business model innovation is the process of increasing an organization's success with existing products and technologies by developing a compelling value proposition capable of propelling a new business model to scale up customers and create a sustainable competitive advantage. And it all starts with mastering the most important customers.
FAQ about Leasing Business in Bangladesh:
| Question | Answer |
| --- | --- |
| What is leasing? | Leasing is a financial contract in which one party (lessor) provides the use of an asset to another party (lessee) for a specified period in exchange for periodic payments. |
| Is leasing a popular business model in Bangladesh? | Yes, leasing is a popular business model in Bangladesh, especially in the areas of transport, equipment, and real estate. |
| What are the benefits of leasing for businesses? | Leasing provides businesses with access to assets without having to pay the full cost upfront, thereby conserving their capital. It also provides flexibility in terms of upgrading or changing equipment and helps to manage cash flows. |
| What are the legal requirements for starting a leasing business in Bangladesh? | To start a leasing business in Bangladesh, a company needs to be registered with the Registrar of Joint Stock Companies and Firms. It also needs to obtain a license from the Bangladesh Bank, the central bank of Bangladesh. |
| What are the relevant laws and regulations for leasing in Bangladesh? | The primary legislation governing leasing in Bangladesh is the Financial Institutions Act 1993, which regulates non-bank financial institutions, including leasing companies. Other relevant laws include the Companies Act 1994, the Income Tax Ordinance 1984, and the Contract Act 1872. |
| What is the tax treatment for leasing in Bangladesh? | Leasing transactions are subject to value-added tax (VAT) and income tax in Bangladesh. The rate of VAT is currently 15%, while the income tax rate for leasing companies is 42.5%. |
| How are disputes resolved in leasing agreements in Bangladesh? | Disputes in leasing agreements in Bangladesh can be resolved through litigation or alternative dispute resolution methods such as arbitration or mediation. The relevant laws and regulations provide guidelines for resolving disputes in leasing agreements. |
| Are there any challenges or limitations to leasing in Bangladesh? | One of the main challenges for leasing in Bangladesh is the lack of awareness and understanding among potential customers about the concept of leasing. There is also a lack of standardization and transparency in the industry, which can make it difficult for customers to compare different leasing options. Additionally, regulatory requirements and bureaucratic procedures can make it challenging for companies to start and operate a leasing business. |
Hire the best corporate finance law firm in Bangladesh
Tahmidur Rahman Remura Wahid has earned its stellar reputation thanks to its proficiency in a wide range of financial transactions, including those involving power and energy, mergers and acquisitions, and large-scale projects. Led by Barrister Tahmidur, the law firm also consults on behalf of international financial institutions like the World Bank and gives advice to large local and international banks on local corporate governance issues. Remura Mahbub is another instrumental part of the team, and she is a big reason why the company gets does so much cross-border work in Southeast Asia and Europe.
In addition, this elite law firm in Bangladesh also deals with shipping law practices assisting in both wet and dry contentious and non-contentious matters, aviation law, capital markets law, bankruptcy and creditors' rights, and family law. Additional practice areas include asset acquisition, dispute resolution, ICC, LCIA and UNCITRAL arbitration proceedings, finance and securitization law, and aviation law. It consists of an international division comprised of attorneys specializing in foreign and cross-border business and providing premium solutions for international clients.
For further information, visit the following links:
Media Details:
Company: Tahmidur Rahman Remura Wahid Law Firm
Contact Person: Tahmidur Rahman
Email Address: [email protected]
Website: https://tahmidurrahman.com/
Phone Number: +8801847220062 & +8801779127165