Online Law / Internet Law in Bangladesh | ICT Act Rules, Regulations & Rights | A Complete Overview
Tahmidur Rahman, Senior Associate, TR Barristers in Bangladesh
Table of Contents
Find the subsections below, If you want to jump through specific sections instead of reading the whole article.
Table of Contents (Jump through sections)
hide
ICT ACT 2006

 
In order to facilitate e-commerce and promote the growth of information technology, the Information and Communication Technology Act (ICT) of 2006 of Bangladesh established provisions with a maximum penalty of up to 10 years imprisonment or a fine of up to 10 million taka or both. The ICT Act, 2006 as amended in 2013 is obviously quite a brilliant feat in the cyber law field of Bangladeh.
In Bangladesh, the ICT Act, 2006 was enacted to prevent cybercrimes and regulates e-commerce. Before this Act was enacted, the law applicable to cyber offences was the Penal Code, which was enacted long ago in 1860 when nobody even thought of computer technology or cyber crime. With the entry into force of the ICT Act, 2006, in order to meet the new requirements of cyber space crimes as well as c-commerce disputes, it becomes necessary to introduce certain consequential changes in certain provisions of the Penal Code, 1860 as well as in the Evidence Act, 1872.
What are the main offences in Bangladesh in regards to the Information Technology Law, Internet and ICT Act?
 Some of the main offences are pointed out below that may arise out of Online Law / Internet Law in Bangladesh|ICT Rules, Regulations and Rights in Bangladesh (not in any specific order.)
1. Fake Electronic Publication
If any person intentionally publishes or transmits or causes to be published or transmitted on the website or in an electrical form any material which is false or obscene or which has the effect of tending to debase and corrupt persons, who are likely, having regard to all relevant circumstances, to read, see or hear the matter contained or embodied in it, or causes to deteriorate or creates possibility to deteriorate law and order, prejudice the image of the State or person or causes to hurt or may hurt religious belief or instigate against any person or organization, then this activity will be regarded as an offence.
◘

Punishment for Fake Electronic Publication
Anyone who commits the offense of electrically publishing false, obscene or defaming information shall be punished with imprisonment for a term of at least 7 years and a maximum of 14 years, and with a fine of up to 10 Taka lakes or both.
2. Hacking an electronic device ( Hacking a Computer/Phone/Info):
If any person with the intent to cause or knowing that he is likely to cause wrongful loss or damage to the public or any person, does any act and thereby destroys, deletes or alters any information residing in a computer resource or diminishes its value or utility or affects it injuriously by any means or damages through illegal access to any such computer, computer network or any other electronic system which do not belong to him, then such activity shall be treated as hacking offence.
◘ Punishment of Hacking an electronic device ( Hacking a Computer/Phone/Info):
"TR Barristers in Bangladesh is Considered as one of the leading firms in Information Technology  Law in Dhaka, Bangladesh"
Any person who secures access to or attempts to secure access to a protected system will be treated as an offence.
Anyone who commits an offense of unauthorized access to protected systems shall be punished with imprisonment for a term which may extend to a minimum of 7 years and a maximum of 14 years or a fine which may extend to or with 10 lakes of Taka.
4. Disclosure of confidentiality and privacy in Bangladesh:
No person having secured access to any electronic record, book, register, correspondence, information, document or other material shall disclose such electronic record book, register, correspondence, information, document or other material to any other person without the consent of the person concerned as an offence.
◘ Punishment for disclosure of confidentiality and Privacy

Any person committing disclosure of confidentiality and privacy shall be punished with imprisonment for a term of up to two years or with a fine of up to two Taka lakes or both.
Using a computer to help commit an offence in Bangladesh
Whoever knowingly assists in committing crimes under the ICT Act, using any computer, email or computer network, resource or system shall be considered an offense.
◘ Punishment for using a computer to help commit an offence
Any person who assists in committing an offense as set out above shall be punished with the penalty for the core offence.
How 'Tahmidur Rahman, TR Barristers in Bangladesh & Associates' helps the purchaser of any land in Bangladesh:
The Barristers, Advocates, and lawyers at TRW in Gulshan, Dhaka, Bangladesh are highly experienced at assisting clients in dealing with all kinds of offences and punishments under the ICT Act. For queries or legal assistance in regards to Online Law / Internet Law in Bangladesh | ICT feel free to call us on that green button or email us at [email protected]
The purpose of this Act is to guarantee the legal security of documentary communications between persons, partnerships and the State, irrespective of the medium used; the consistency of legal rules and their application to documentary communications using information technology-based media, whether electronic, magnetic, optical, wireless or otherwise, or based on technology combinations.
The ICT Act promotes the Public Key Technology Trust Chain. The law allows digital certificate infrastructure to be developed and managed by the Controller of Certifying Authorities (CCA), including audits to be carried out.
The ICT law was formulated to promote the development of Bangladesh's information and communication technologies. The aim is to facilitate the use of information and communication technologies to build the information society.
Where the information contained in a document is considered confidential by statute, confidentiality must be covered by appropriate means, including on a communication network.
Some Cyber Crimes which are to be dealt through this act are follows:
Hacking or unauthorised entry into information systems
Introduction of viruses
Publishing or distributing obscene content in electronic form
Tampering with electronic documents required by law
Fraud using electronic documents
Violation of privacy rights such as STALKING
Violation of copyright, trademark or trademark rights
Advantages to be fruitful from the Act:
This Act has provided us with few advantages such as the conduct of important security issues under the ICT Act, 2006, which are so critical to the success of electronic transactions. The Act has given the concept of secure digital signatures a legal definition that would have to be passed through a system of a security procedure, as stipulated by the government at a later date. On the other hand, businesses can now conduct electronic commerce using the legislative framework established by the Act. This Act also provided other facilities for the operation of cyber business or information and technology sector.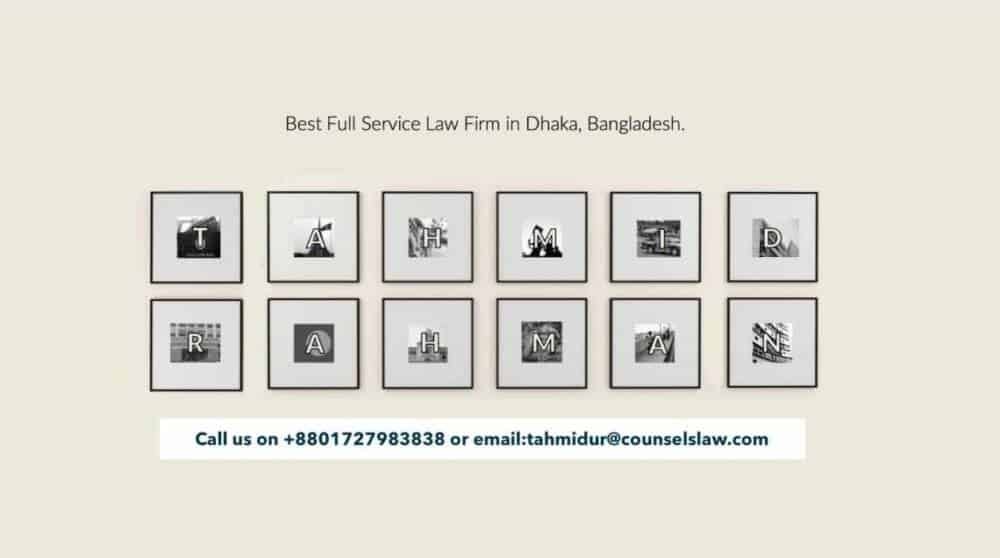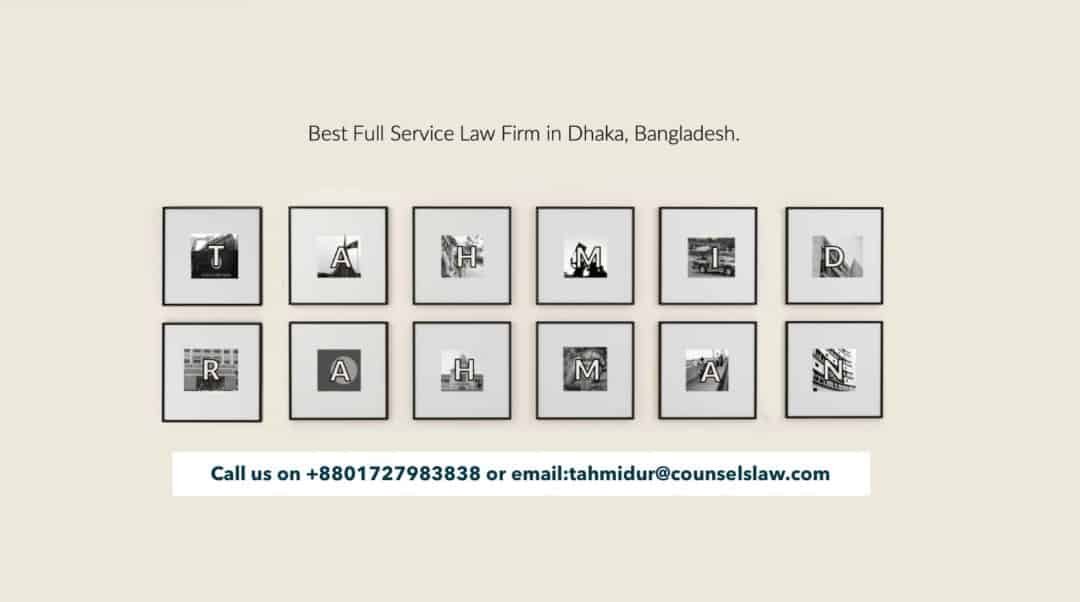 Although Critics ocassionally point out that certain specific limitations of the Act still remain. (Online Law / Internet Law in Bangladesh | ICT)
A. Practical Difficulty of Application
 The Act is not vocal on the various intellectual property rights, such as copyright, trademark and e-information and data patent rights.
D. Not Addressing Mobile crime and contradicting Email Evidence
One of the staggering part of the act is that no crime committed via mobile phones is addressed in the Act. Also, this law admitted to convey emails as evidence, contrary to the Evidence Act of the country, which does not recognize emails as evidence.
Want new articles before they get published?
Subscribe to our Awesome Newsletter.
Procedures To Get Tax Exemption Certificate in Bangladesh A tax exemption is the reduction or elimination of a person's obligation to pay a tax that would otherwise be imposed. The tax-exempt status may provide total tax exemption, a reduction in tax rates, or impose...