Employee Rights & Labour Law in Bangladesh – All you need to know about Employment Law 
Tahmidur Rahman, Senior Associate, TR Barristers in Bangladesh
Table of Contents
Find the subsections below, If you want to jump through specific sections instead of reading the whole article.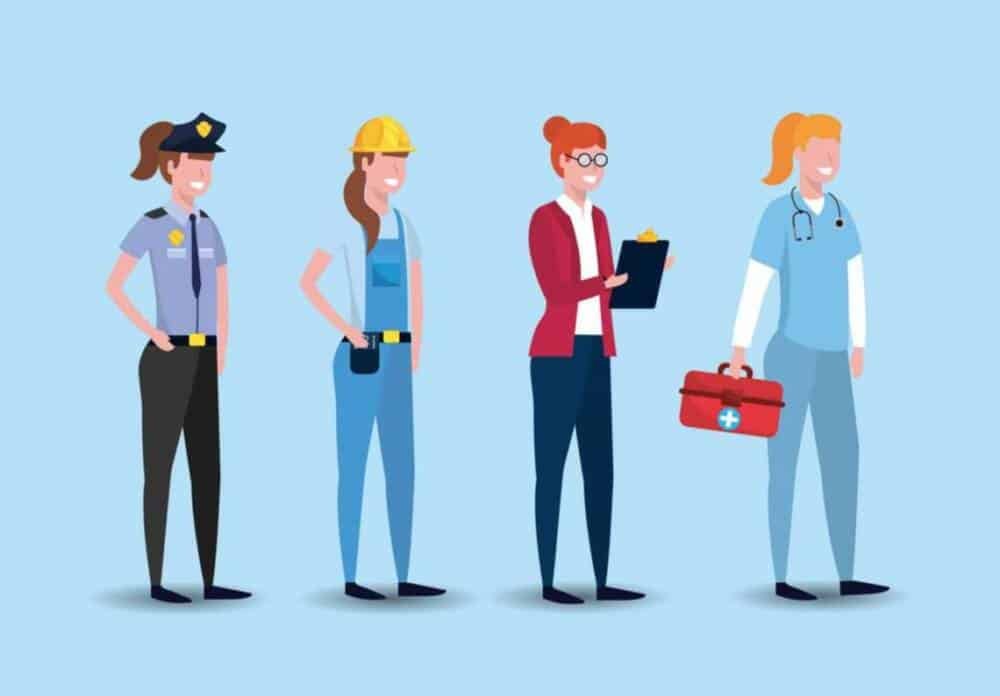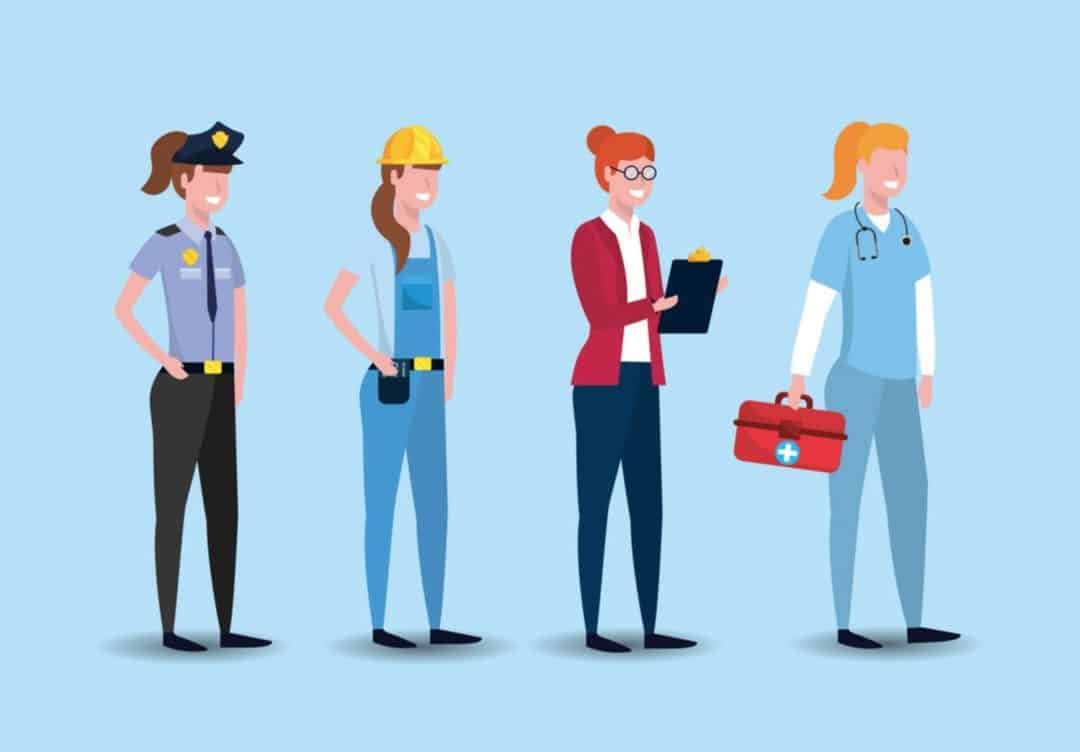 This post in will explain in details the Employee Rights & Labour Law in Bangladesh| Labour & Workers Law in Bangladesh| Everything about Employment law that you need to know and be aware of.
Labour/Workers in Bangladesh

 
With a population of 168.1 million people, Bangladesh has a huge and cheap workforce of about 90 million, consisting of 60 million agricultural jobs (growing at one percent per year) and 30 million non-agricultural jobs (growing at six percent per annum). Industrial jobs fall mostly within non-agricultural work. All employers are required to follow federal labor laws that prescribe conditions of employment, working hours, salary levels, leave policies, health and health conditions, and insurance for injured workers. Bangladesh constitution guarantees freedom of association and the right to join unions in it's jurisdiction of Employee Rights & Labour Law in Bangladesh.  
Bangladesh's employment law is regulated by the 2006 Labor Act ("Act") and the 2015 Labor Rules ("Rules"). The Act and Rules apply to employees (laborers) working in commercial and industrial enterprises. The laws and regulations prescribe working hours, weekly vacations, annual leave, medical leave. It also uses the company's profits for gratuity benefits, provident funds and participation.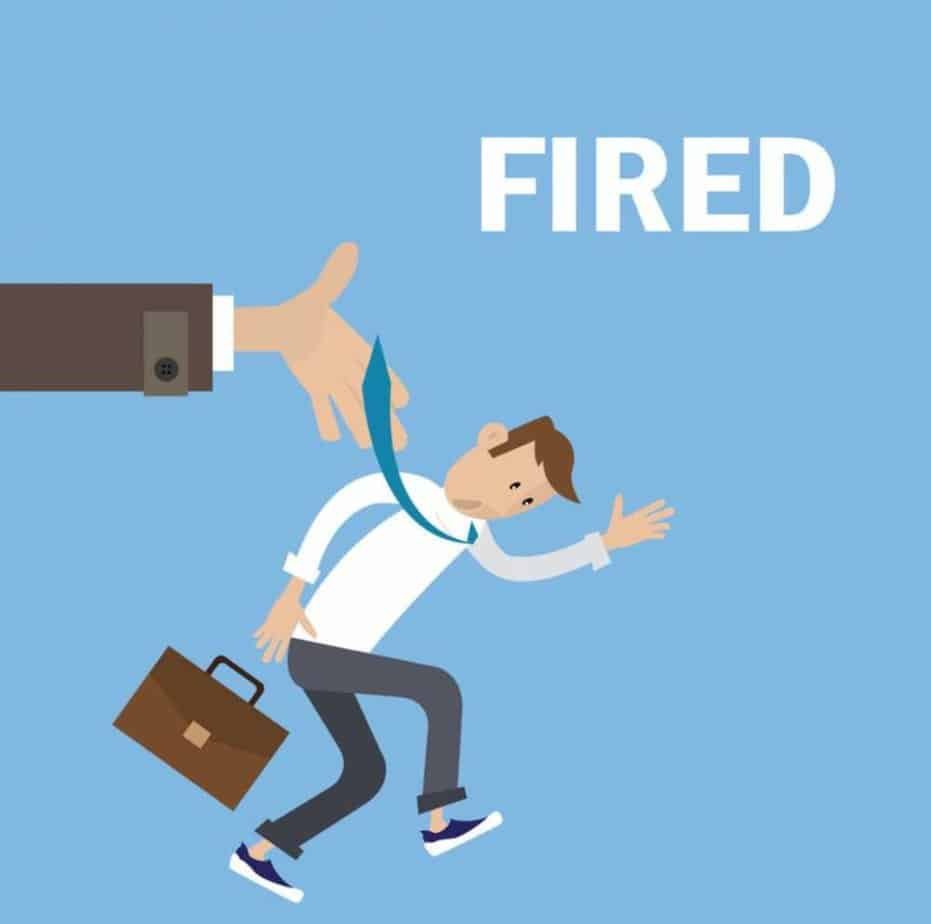 Types of Workers in Bangladesh

 
Workers employed in any institution are graded according to the type and condition of their work in any of the following classes: (a) Apprentice, (b) Substitute / Badli, (c) Casual, (d) Temporary, (e) Probationer, (f) Permanent and (g) Seasonal.
Apprentice: As a trainee + Paid allowance only
Substitute/ Badli: In the post of a permanent Worker or of a probation worker
Casual: Casual in nature
Temporary: Temporary in nature + finished within a limited period
Probationer: In a permanent post + the period of his probation
Permanent: He has completed the period of his probation
Seasonal: Any work season and remain in employment up to the end of the season

 
"Tahmidur Rahman Remura Wahid Parnters is Considered as one of the leading firms in Labour Law in Dhaka, Bangladesh"
Some labor law regimes require legislative working time limits. Originally, it was intended to enforce hour limits to ensure a safe and healthy working environment and sufficient rest or leisure time between shifts. However, over the past century, hour limits have become increasingly seen as a way to advance the additional policy objectives of allowing workers to balance their paid work with their family responsibilities and other aspects of their lives, promoting productivity and reducing unemployment. In our country, the 2006 Labor Act lists the daily and weekly basis of working hours, with the overtime hours and their payment.
Under the provisions of Employee Rights & Labour Law in Bangladesh, it is brought up the working hours of a worker, such as:
Daily Working Hour: Up to 8 hours per day.
Interval for Rest or Meal:
Shift exceeding 6 hours: 1-hour break
Shift of 5 hours: 30 minutes
Shift of 8 hours: i) Two 30 minutes break, or ii) One 1-hour break
Weekly Working Hour: Up to 48 hours per week.
Overtime: Up to 10 hours per day and 60 hours per week.
On average 56 hours per week.
For road transport workers, 150 hours of overtime per year.
Night Shift: A holiday for a whole day which means 24 hours break between each night shift has to be given.
Limitation for Women Workers: No shift from 10.00pm to 06.00am without the woman worker's consent.
Restriction on Double Employment: Double employment is not allowed for any worker.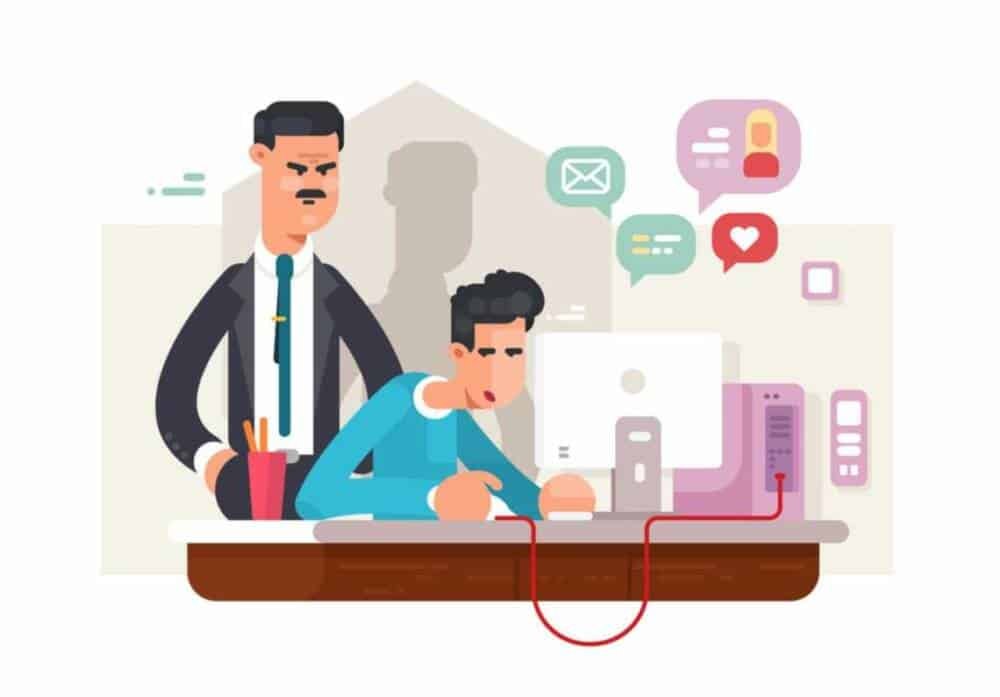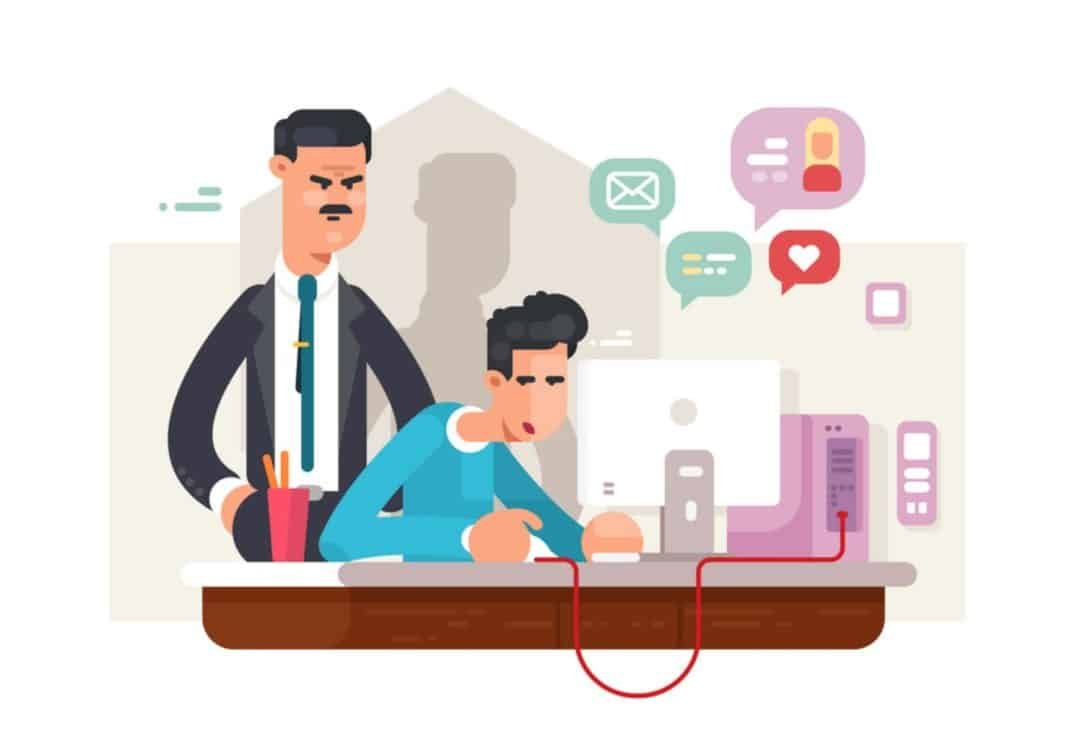 Daily Limit in regards to International Standards Labour Law
Daily working hour limits are a feature of Conventions Nos. 1 and 30, both of which provide for an 8-hour limit on normal hours. Convention No. 47 and Recommendation No. 116 do not provide for daily limits, the 40-hour week being considered an adequate guarantee of a working day of 8 hours or less[1]. Under the international standards, daily hours can be averaged within the 48-hour week, allowing the 8-hour limit to be extended to 9 hours in industry (Convention No. 1)19 and 10 hours in commerce (Convention No. 30).
The Labour Act, 2006: as per section 100, 8-hour day is the daily work limit but it may not exceed 10-hour day subject to the satisfaction of section 108.
• Wages in Bangladesh:
Wages' means any remuneration expressed in terms of money or capable of being so expressed that, if the terms of employment, expressed or implied, were met, would be payable to a worker in respect of his or her employment or work performed in that job, and includes any other additional remuneration of the aforementioned nature that would be so payable but not included-
o The value of any house accommodation, supply of light, water, medical attendance or other amenity or of any service excluded by general or special order of the government,
o  Any contribution paid by the employer to any pension fund, provident fund,
o Any traveling allowance on the value of any traveling concession,
o Any sum paid to the worker to defray special expenses entitled on him by the nature of his employment;
Every worker's wages shall be paid before the expiry of the seventh day after the last day of the payable wage period.
Where any worker's employment is terminated by retirement or by the employer, whether by retrenchment, discharge, removal, dismissal or otherwise, the wages payable to him shall be paid before the expiry of the seventh working day from the day on which his employment is so terminated according to Employee Rights & Labour Law in Bangladesh.
All salary payments shall be made on a working day.
How 'Tahmidur Rahman & TR Barristers in Bangladesh Associates' helps the Employee/Employer according to Labour Law Provisions of Bangladesh
At TR Barristers in Bangladesh in Gulshan, Dhaka, Bangladesh, the barristers, lawyers and lawyers are highly experienced in dealing with labor disputes. It also has experience in consulting and assisting numerous international clients, in addition to handling various issues related to employment service among domestic clients on a regular basis.

For queries or legal assistance, please reach us at:

E-mail: [email protected]
Phone: +8801847220062 or +8801779127165
House 410, Road 29, Mohakhali DOHS
Leave and Holidays in Bangladesh Labour Law
The topic of' Leaves and Holidays' in labor law is relevant and also fundamental. Every employee usually with a holiday is entitled to the following leaves:
Weekly holy day
Personal leave
Sick leave
Festival leave
Annual leave and
Maternity leave with full pay as per the Maternity Benefit Act of 1939 (now abrogated). 
Casual Leave in Bangladesh:
Casual leave eligibility is created by circumstances such as sudden illness, minor accidents, urgent purposes. It should be obtained on prior application, unless the urgency prevents such application from being made. Section 115 of the Labor Act, 2006, allows for casual leave. It is given for ten days in a year with maximum wages and will not be carried forward into the next year.
Sick Leave in Bangladesh:
With lieu of a medical certificate sick leave is usually used. Under Section 116 of the Labor Act, 2006 No such leave shall be allowed unless a registered medical practitioner appointed by the employer or, unless such medical practitioner is appointed by the employer, after review, any other registered medical practitioner certifies that the worker is ill and needs sick leave for cure or care for such time as may be specified by the employer. These leave shall not accumulate and be carried forward into the next year. Over fourteen days in a calendar year, any worker other than a newspaper worker shall be entitled to sick leave with full wages.
The Factories Act, 1965 Sub-Section (2) of Sections 80 Provides as follows:
Every worker shall be entitled to fourteen days ' sick leave on half-average wages in a year.
Again, Section 16 of the Shops and Establishments Act, 1965 says that Every worker shall be entitled to sick leave With full wages for a total period of fourteen days in a year; if such leave not availed of by any worker during a calendar year may be carried forward, but the total accumulation of such leave shall not exceed twenty-eight days at any one time.
 Annual Leave with wages in Bangladesh:
Labor Act 2006 section 117 deals with annual leave. A worker who completes one year of continuous service at an institution is usually allowed to leave with Wages for a number of days measured at a certain rate during the corresponding span of twelve months. The rate for adults usually is:
(a) in case of a shop or commercial or industrial establishment or factory or road transport service, for every eighteen days of work ;
(b) In the case of tea plantation, for every twenty two days of work;
(c) In case of a newspaper worker, for every eleven days of work performed by him during the previous period of twelve months.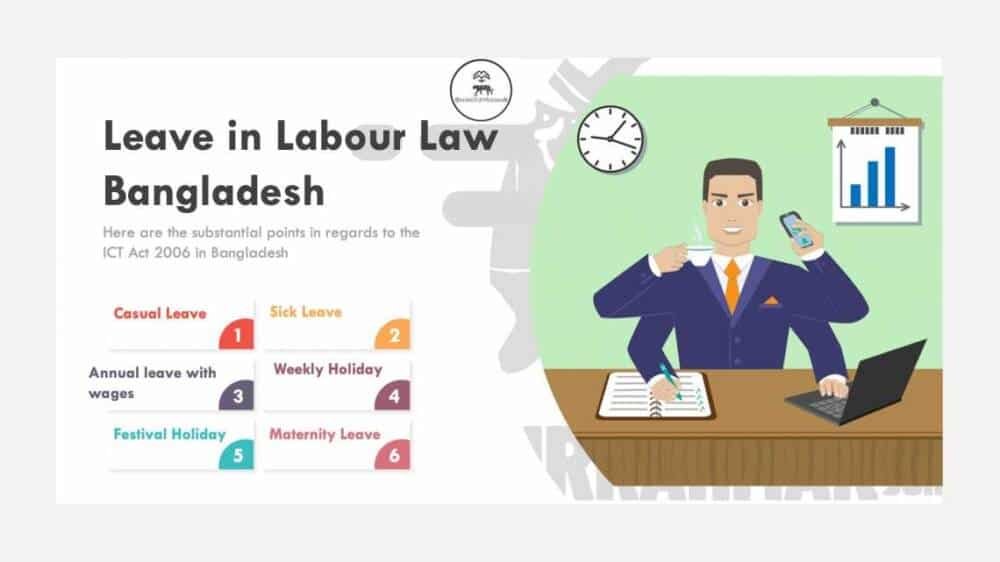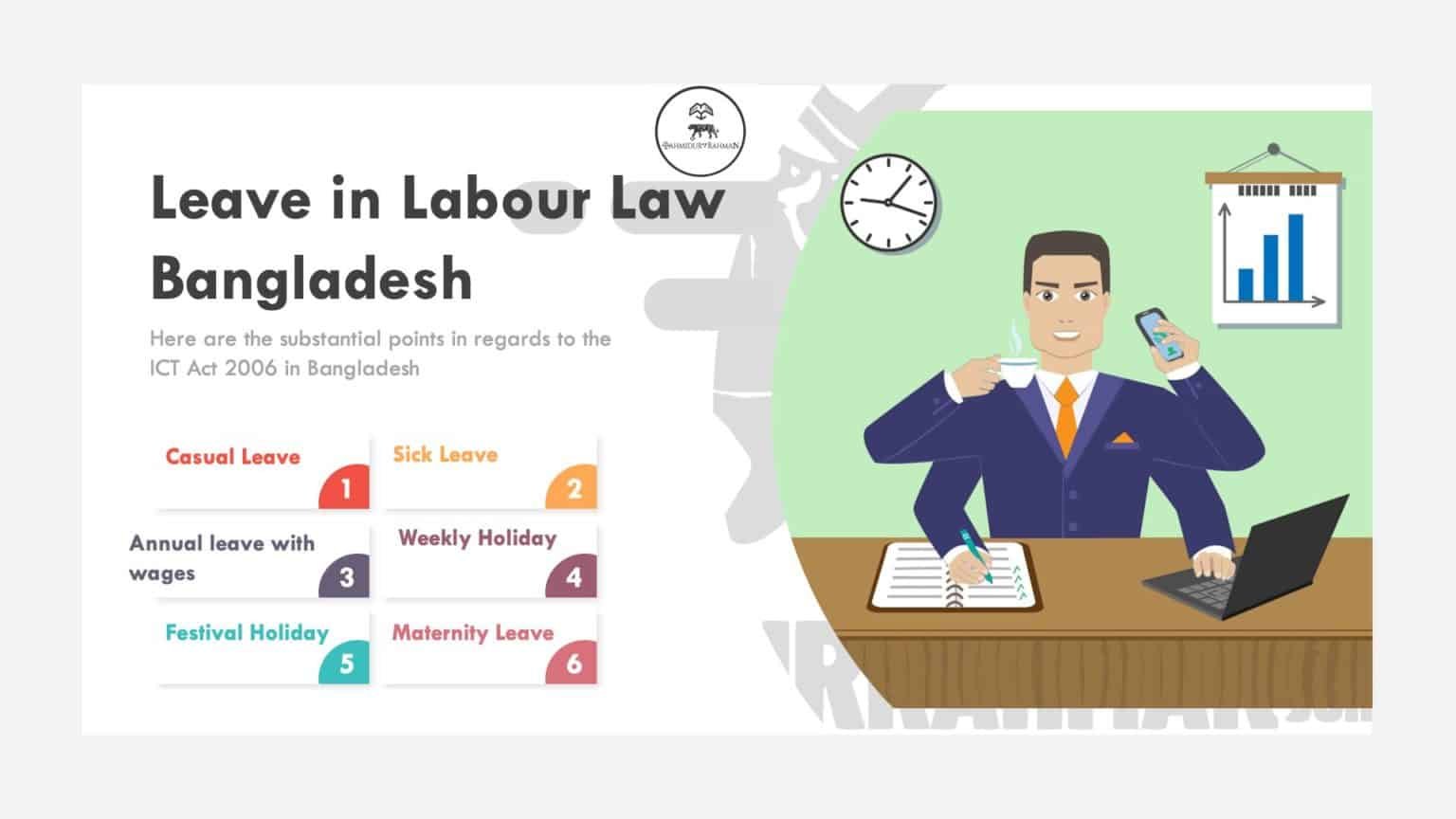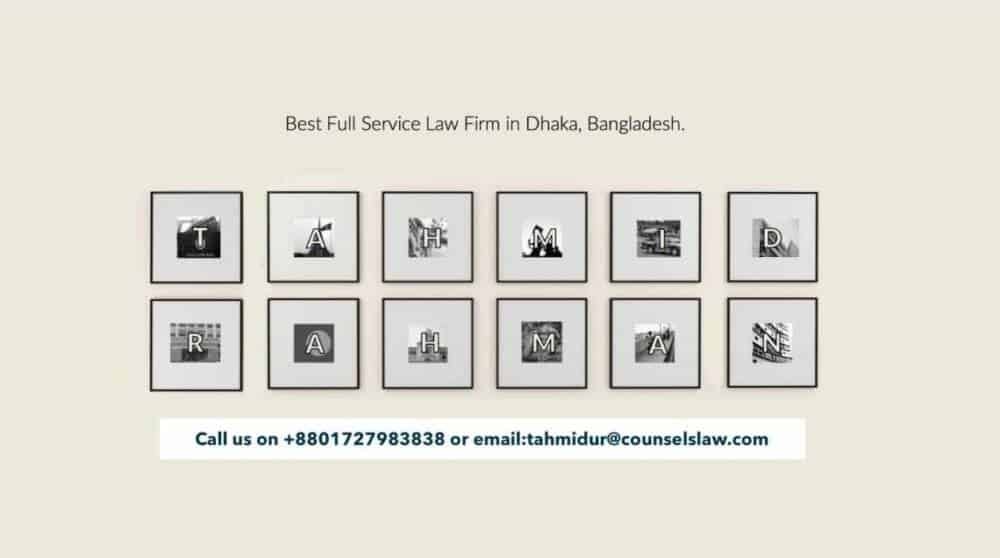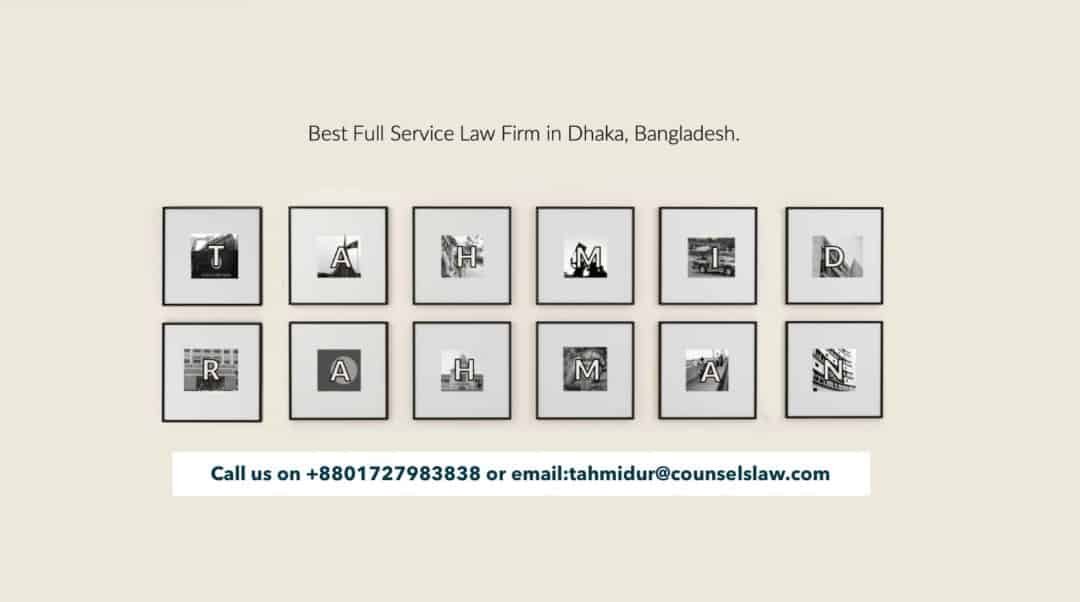 Termination process of employees in Bangladesh
Employment termination process can be performed by either the employer or the worker. The employer and the worker each have separate job termination process procedures under the Labor Act 2006.
Termination by dismissal in Bangladesh
If either an employee is found to be: Convicted of any offence; or
Guilty of such crimes as stealing, bribe giving and taking, fraud, deliberate disobedience etc.
Employer can terminate the employee in lieu of a notice without warning or without pay. The boss, however, always has the option of offering less penalty instead of dismissal for more behaviour.
What is the procedure of penalising an employee  in Bangladesh?
The employer can not fire or discipline an employee for his misconduct unless:
♢ The charges brought against him are reported in writing;
♢ A copy of the accusation shall be given, and a duration of at least seven days to explain;
♢ He is given a chance to be heard;
A committee shall then be created for the investigation in this regards. The commission will complete its inquiry within 60 (sixty) days. The order of dismissal will be accepted, after having sufficient evidence. If, upon investigation, the allegation against the worker is not proven, he shall be considered to have been in service during the time of suspension and his wages shall be charged for that time with the modification of the subsistence allowance already charged.
Termination by Retrenchment in Bangladesh
An employer could be retrenching an en employee on retirement grounds from the operation of any institution. If any worker has been in continuous service under an employer for at least 1 (one) year, in the case of such worker being retrenched, the employer shall:
◙ Offer him 1 (one) month's notice in writing specifying the reasons for his withdrawal, or pay him salaries for the duration of notice in lieu of such notice;
◙ Give a copy of that notice, if any, to the Chief Inspector or any other officer specified by him, and another copy to the establishment's collective bargaining agent;
◙ Pay him as reimbursement 30 (thirty) days' salaries in excess of his annual service or gratuity, if any, whichever is greater.
Lay-off termination in Bangladesh Labour Law

An employer that, at any moment, in the event of a fire, a sudden disaster, an epidemic (like the Coronavirus pandemic/Covid 19 pandemic) a breakdown of machinery, a power shutdown, epidemics, wide-spread riots or any other cause outside his control, stop any section or section of his establishment, wholly or in part, for such duration as the cause of such shutdown remains. In such a case where the duration of work stoppage reaches 3 (three) working days, the workers concerned shall be laid off. 
What if, the lay off period is more than 45 days  in Bangladesh?
It should be remembered that during any calendar year, no worker shall be entitled to pay compensation in the event of a laid-off for more than 45 (forty-five) days.
However, if, within a calendar year, any worker is laid-off for more than 45 (forty-five) days, whether continuously or intermittently and after the expiry of those 45 (forty-five) days, the lay-off period shall be extended for an additional 15 (fifteen) days or more, the worker shall be paid for each subsequent lay-off period for 15 (fifteen) days or more. The pay sum for an extension of 15days shall be equal to one-fourth of the total basic wages and dearness allowance and ad hoc or temporary wages.
What are my rights to compensation as a laid-off employee/worker?
Whenever a worker, other than a replacement or casual worker, whose name is on an establishment's muster-rolls and who has completed at least 1 (one) year of service under the employer is laid off, the employer shall pay compensation to him for all the days on which he is so laid off, except for weekly holidays.
What would be the amount of compensation for laid off workers?
The amount of compensation for a worker other than a replacement or temporary worker shall be equivalent to half of the overall regular wages and dearness allowance and, if any, ad-hoc or transitional wages, and equivalent to the maximum amount of housing allowance that would have been payable to him had he not been so laid-off. Nevertheless, if a substitute worker whose name is on an institution's muster-rolls has completed one year of continuous service at the institution, he would not in this case be considered as a substitute worker.
Termination by Discharge in Bangladeshi Labour Law
For reasons of physical or mental incapacity or continuing ill health, a worker may be discharged from service, approved by a licensed medical practitioner.
If a worker who is discharged completes at least one year of continuous service, the employer shall pay, as compensation, 30 (thirty) days' wages for each year of service, or gratuity, if payable, whichever is greater.
Termination by Notice in Bangladesh
An job can also be terminated by providing a notice to the employer. The time frame for the warning, however, defers depending on whether the employee is permanent or temporary.
Termination by notice for Permanent Workers:

The written notice must be given on:
120 (one hundred and twenty) days, if he is a respected worker every month;
In the case of other workers 60 (sixty) days.
Upon paying the fee an job of a permanent worker can be terminated by notice. The employer's rate of compensation shall be at the rate of 30 (thirty) days' wages for each completed year of service or gratuity, where payable, whichever is higher. The salary shall be in addition to any other benefit payable to such employee.
Termination by notice for Temporary Workers:

The written notice must be given on:
30 (Thirty) days, if he is a skilled worker per month;
14 (14) days, in the case of other jobs.

At the other hand, it is possible to fire an employee without warning by paying the salary of the worker for the notice period instead of the notice as specified for permanent and temporary employee.
Termination of employment by the workers or employee themselves in the  Labour Law of Bangladesh
Employees may terminate their employment by notifying employers. The time period for the warning varies, however, depending on whether the employee is a permanent or temporary employee.

Permanent Employees terminating their employment:

A permanent worker can terminate his service by giving written notice of 60 (sixty) days to the employer. Where a permanent worker withdraws his job by presenting the warning, compensation to the employer shall be paid.
Temporary Employees terminating their employment:

A temporary worker can terminate his job by notifying the employer in writing of:
30 (Thirty) days, if he is a skilled worker per month;
14 (14) days, in the case of other jobs.
Employee resigning without notice in Bangladesh:
A worker may resign without notice from his / her job. The worker can only do so by paying the employer for the notice period an sum equal to the salaries.
Employee absent from work without notice in Bangladesh:
If a worker remains absent without warning or consent for more than 10 (ten) days, the employer shall enquire about the absence from him through a notice. The notice should ask to justify why he is missing, and to resume the service within 10 ( ten) days. The employer shall send him another 7 ( seven) days in which to defend himself if he fails to provide any written statement or enter the service within the prescribed time. If the worker does not resume the service or protect himself then he shall be considered to have been released from service on and from the date of such absence.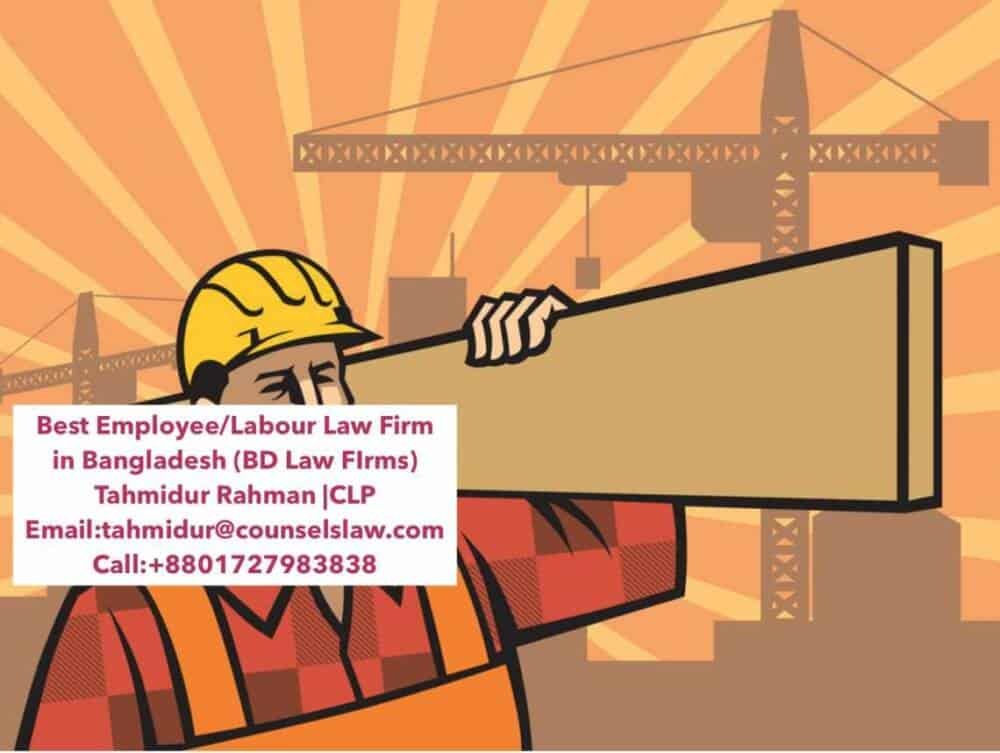 Maternity Benefit/Maternity Leave in Bangladesh
In the last few years there has been a significant increase over women's participation in Bangladesh's workforce. Women workers currently account for one-fourth, that is, 12.1 million, of Bangladesh's total workforce of 49.5 million. Important legal changes have also been implemented through the introduction of the Labor Act, 2006, which eliminates some ambiguities in the existing, diverse labor laws and amends occupational safety issues such as maternity benefits, health and hygiene, injury compensation, etc. 
The Labor Act, 2006 repeals three previous Maternity Benefit Acts-The Maternity Benefit Act, 1939, The Mines Maternity Benefit Act, 1941 and The Maternity Benefit (Tea Estate) Act, 1950 and combines almost all of the provisions of these Acts in Chapter IV. Section 2(xxxiv) of the Act describes maternity benefit as the sum of money payable to a woman under Chapter IV;
Section 45(1) of the Act prohibits an employer from employing a woman for the eight weeks immediately after the day of delivery. Section 45(2) prohibits a woman employee from working in any establishment for the eight weeks immediately after the day of delivery.
Section 45(2) forbids a woman employee from serving in any institution for the eight weeks immediately following the day on which she was born. Section 45(3) prohibits the use of any woman for some arduous work if she is likely to be delivered from a child within 10 weeks or if she has been delivered from a child within 10 weeks.
In Section 46 of the Labor Act provisions have been made for maternity leave of 16 weeks (8 weeks before and 8 weeks after the delivery).It has also made the provision that this benefit shall only be available to workers who have served under the owner for a minimum period of6-months prior to the notice of the probability of the delivery.
Implementation of Maternity Benefit/Maternity Leave in Bangladesh
The main purpose of having 16 weeks maternity leave was to combat hunger and to ensure that the new generation grows to be physically and mentally much healthier[20]. It was also expected to help increase the productivity and motivation of working women. Nevertheless, the reality is that many women working in the private sector are unaware of their maternity-related rights, especially those in the garment industry and in low-paid labor-intensive jobs. In fact, most non-governmental organizations and ready-made textile companies don't even give their female employees four months of leave.
For queries or legal assistance in regards to Bangladesh Labour Law, please reach us at:
E-mail: [email protected]
Phone: +8801847220062 or +8801779127165
Want new articles before they get published?
Subscribe to our Awesome Newsletter.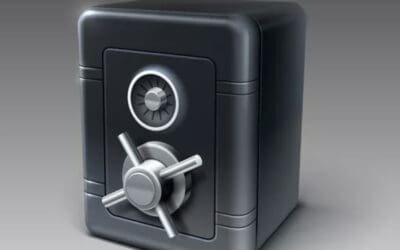 Industrial Project Finance in Bangladesh: A Comprehensive Guide Industrial project finance is a vital component driving economic development and infrastructure growth in Bangladesh. This financing mechanism plays a crucial role in funding industrial and infrastructure...