Start up law in Bangladesh and what exactly is a start up?

A startup is a company in its early stages of development. It is founded by one or more entrepreneurs in order to meet a specific need for a product or service. Startups are high-cost, low-revenue businesses that must rely on outside investors for capital until they can turn a profit.
Types of business entities for startups in Bangladesh
What is the process of startup funding?
Startup funds are given to individuals or groups of individuals in order to raise funds for their new business, allowing it to grow. When investors contribute to the funding of a startup, they do so in the hope of receiving a larger sum of money from the business in the long run. Depending on how much a person has invested in a company, they may be able to make business decisions that affect how the company operates in regards to Start up law in Bangladesh.
Let's take a closer look at the various stages of fundraising in the startup lifecycle in Bangladesh and the Start up law in Bangladesh.
1. Pre Seed Funding:
This prime stage of seed funding occurs so early in the process that it is not even considered startup funding. The pre-seed funding stage generally refers to the time when a startup is getting its operations up and running.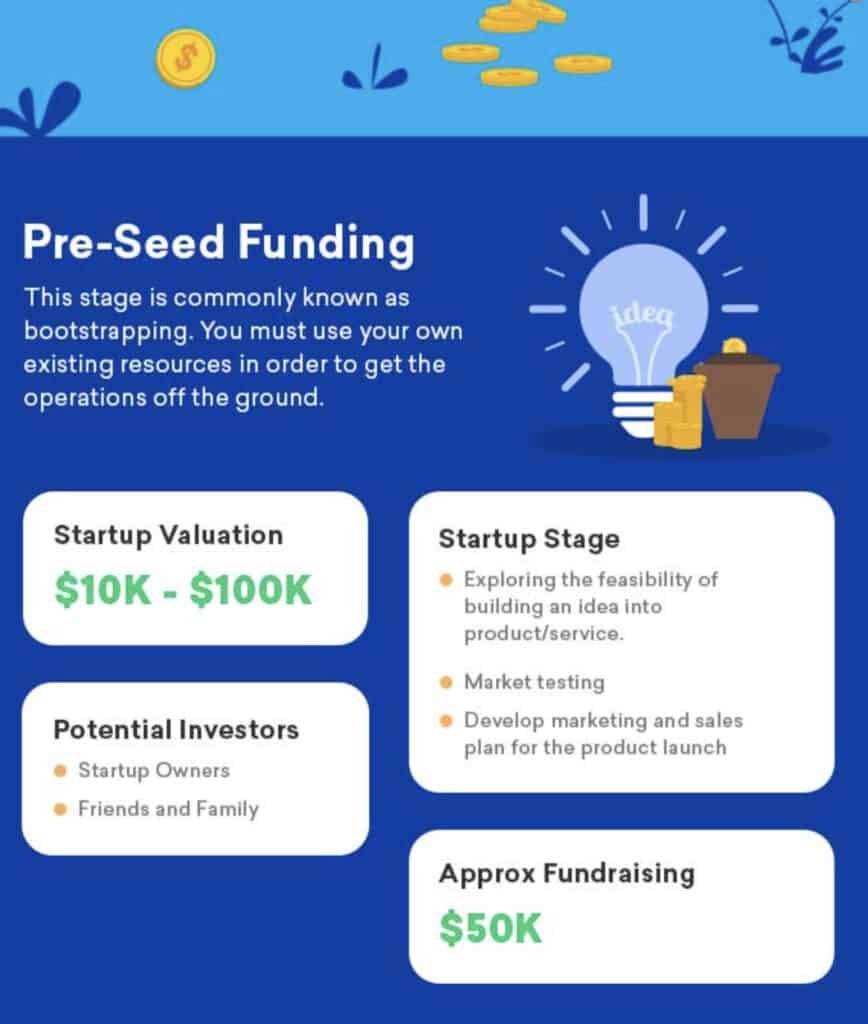 Pre seed funding is an early stage of startup financing that occurs before a company has developed a fully functioning product or service. It is typically used to fund the development of a prototype, conduct market research, and build a team. In Bangladesh, pre seed funding is an increasingly important source of support for entrepreneurs looking to turn their ideas into reality.
There are several ways to secure pre seed funding in Bangladesh, including through grants, angel investors, and accelerator programs. Grants, such as those provided by the Ministry of Finance's Startup Dhaka program, can be a valuable source of funding for startups in the pre seed stage.
Angel investors, who are typically successful entrepreneurs or business professionals, can also provide financial support and mentorship to startups in the early stages of development. Accelerator programs, such as Grameenphone Accelerator and BD Venture, provide startups with funding, workspace, and mentorship in exchange for equity in the company.
Pre seed funding is an important step for startups in Bangladesh, as it allows them to develop a solid foundation and build momentum for future growth. It is essential for entrepreneurs to carefully consider their funding options and choose the right path for their business. With the right support, startups in Bangladesh can take their ideas from concept to reality and pave the way for future success.
During the pre-series stage, investors are unlikely to make an investment in exchange for equity in the startup. This stage can last a long time or you can receive pre-series funding quickly. It is determined by the nature of your startup as well as the initial costs that must be considered while developing the business model.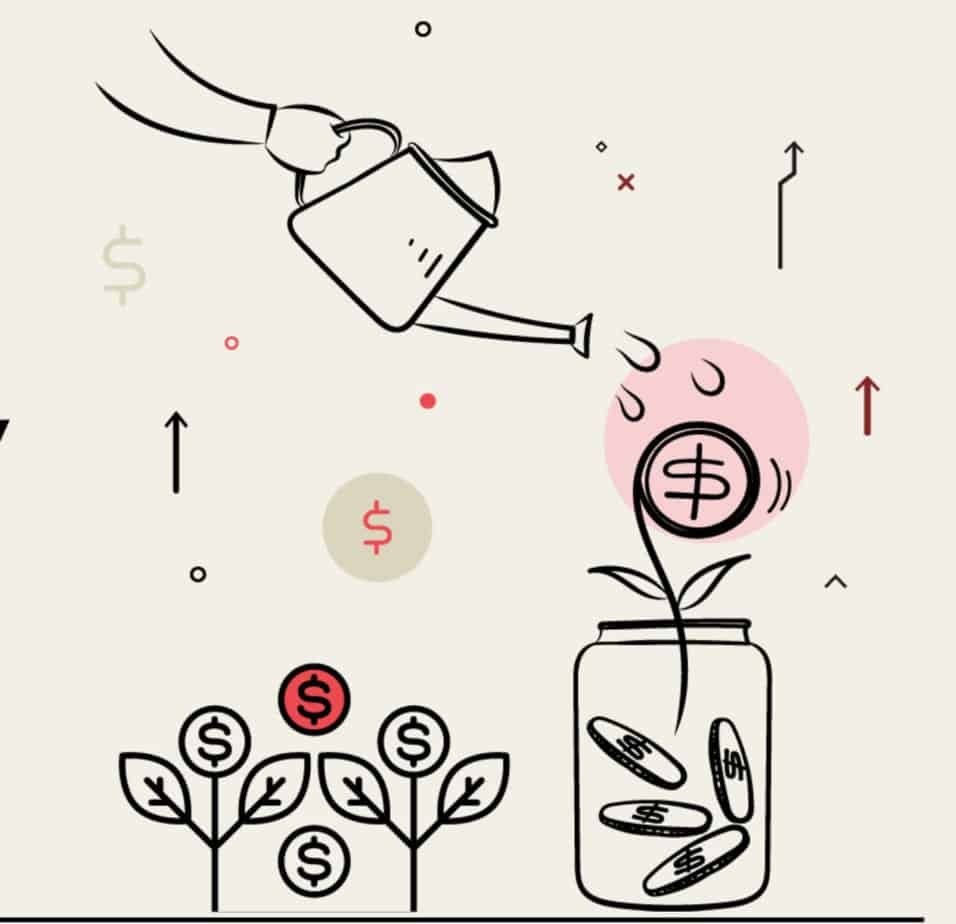 Bootstrapping refers to the stage of pre-seed funding. Simply put, it means leveraging your existing resources to scale your startup. Startup founders invest from their own pockets in order to grow their businesses as efficiently as possible.
During the startup's development stage, entrepreneurs may be required to work overtime or take on a second job in order to invest their extra income into their new venture.
To add to what Jonathan said, the pre-seed funding stage enables a fledgling startup to effectively build and distribute their product(s) or service(s). Entrepreneurs typically assess the viability of their idea during the research or development phase. They may have a working prototype of their product and are looking for appropriate funding to scale their startup full-time.
Many entrepreneurs seek advice from founders who have been there and gone through a similar experience as them during this stage. It enables them to calculate the costs of their idea or project, create a winning business model, and gather ideas on how to turn their plan into a running business.
During the pre-series stage, entrepreneurs should also work out any necessary partnership agreements, copyrights, or other legal issues, as similar issues are best resolved during this stage. Later on, they may become prohibitively expensive, if not impossible to overcome. Furthermore, no investor will provide funds to a startup that has legal issues prior to its launch.
Pre-Seed Stage Potential Investors:

The following are the most common pre-series investors:
The most common pre-series investors are:
Startup Owners
Friends and Family
Early Stage Venture Funds (Micro VCs)
Bootstrapping a company can be extremely difficult, particularly during the pre-seed funding stage. Entrepreneurs may have to deplete their savings and even take on additional jobs to fund their businesses.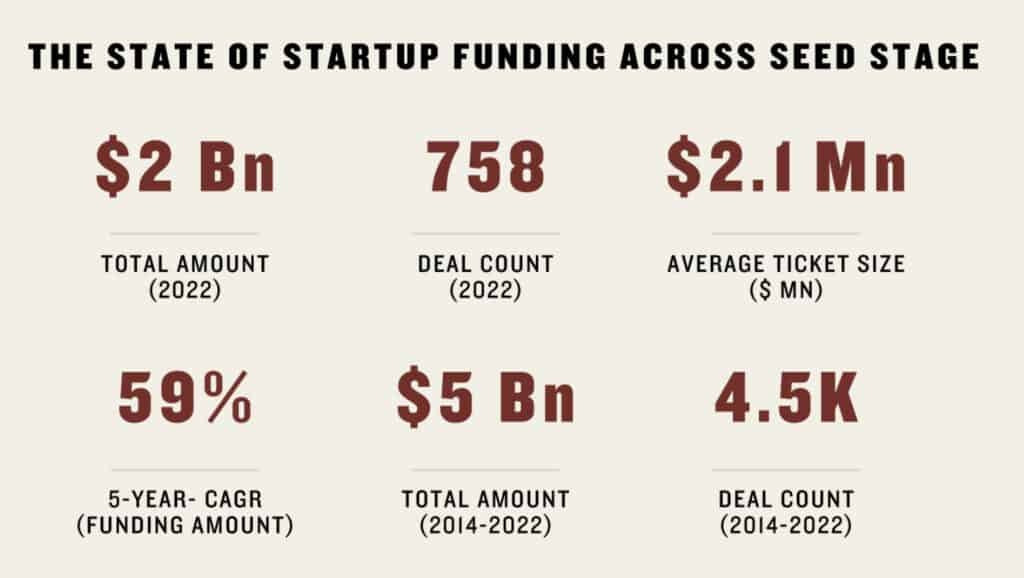 It takes a tremendous amount of dedication and effort because success is not guaranteed and there are numerous risk factors to consider when investing your own money in a startup.
However, if done correctly, bootstrapping can provide advantages that traditional investments do not, such as allowing entrepreneurs to retain control over their businesses while potentially achieving higher long-term returns on investment.
Startup Valuation in Pre-Seed Stage
During the pre-seed funding stage, startups value anywhere between $10,000 to $100,000.
Active Pre-Seed Stage Funds
Stage 2: Seed Funding

It's time to plant the seed after the pre-seeding stage. "Seed funding" is the first stage of startup funding. Almost 29 percent of startups fail due to a lack of capital while bootstrapping, making seed capital critical to getting a business off the ground.
Starting a business in Bangladesh can be a complex and daunting process, but with the right legal support, entrepreneurs can navigate the legal landscape and set their startups up for success.
One of the first steps for any startup in Bangladesh is to choose the appropriate legal structure. The most common legal structures for startups in Bangladesh are sole proprietorship, partnership, and private limited company. Each structure has its own advantages and disadvantages, and it is important for entrepreneurs to carefully consider their options and choose the one that best meets the needs of their business.
Once a legal structure has been chosen, startups in Bangladesh will need to register their business with the relevant authorities. The process for registering a business in Bangladesh varies depending on the legal structure chosen, but it generally involves submitting an application and paying a fee.
Startups in Bangladesh will also need to comply with a range of other legal requirements, including obtaining necessary licenses and permits, registering for taxes, and complying with labor laws. Failure to comply with these requirements can result in fines, penalties, and other legal consequences.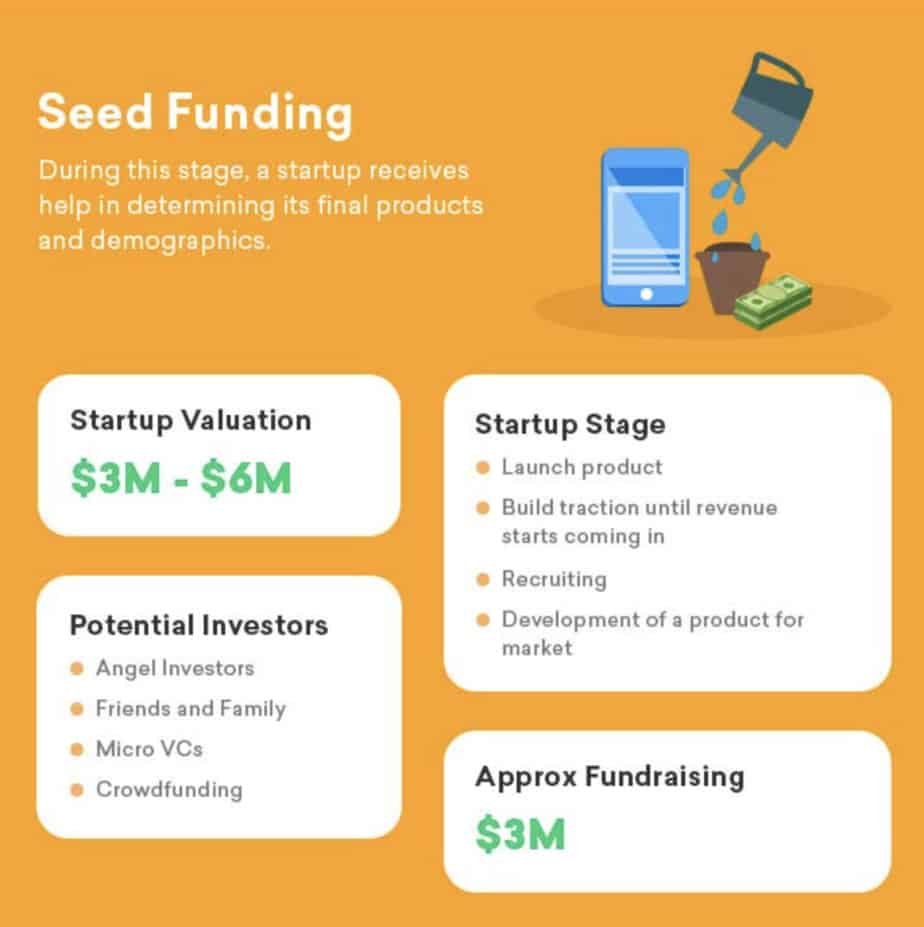 To ensure that their startups are in compliance with all relevant laws, entrepreneurs in Bangladesh should consider seeking the advice of a legal professional. An experienced lawyer can help entrepreneurs understand their legal obligations and ensure that their businesses are properly set up for success.
Consider the seed funding stage to be analogous to planting a tree. The initial funding is ideally the "seed" that allows any startup to thrive. When you provide appropriate water i.e. a successful business strategy, alongside the dedication of the entrepreneur, the startup will eventually grow into a "tree".
Because investors are taking a significant risk by investing in the business, startups must provide equity in exchange for seed funding. The stakes are even higher because startups cannot guarantee a successful business model at this stage.
Seed funding enables a startup to fund product launch costs, gain early traction through marketing, initiate critical hiring, and conduct additional market research to develop product-market fit.
Many startups believe that the seed funding round is all that is required to get their startup off the ground.
Potential Seed Stage Investors:

The following are the most common types of investors who participate in seed funding:
Angel Investors
from friends and family
Crowdfunding Startup Valuation & Fundraising in the Seed Stage
Early Stage Venture Funds (Micro VCs)

Startups that qualify for seed funding have a business worth between $3 million and $6 million. A promising startup will be able to obtain funding ranging from $50,000 to $3 million during the seed funding stage.
Active Seed Stage Funds
3. Series A funding stage
The first round of venture capital financing is referred to as a stage. By this point, the startup should have a working product and a customer base with consistent revenue flow. It is now time for them to pursue series A funding and optimize their value propositions. This is an excellent opportunity for startups to expand across multiple markets.
It is critical to have a long-term profit plan in place during the Series A funding round. Many startups have great ideas that can generate a large number of enthusiastic users, but they don't know how to monetize them in the long run.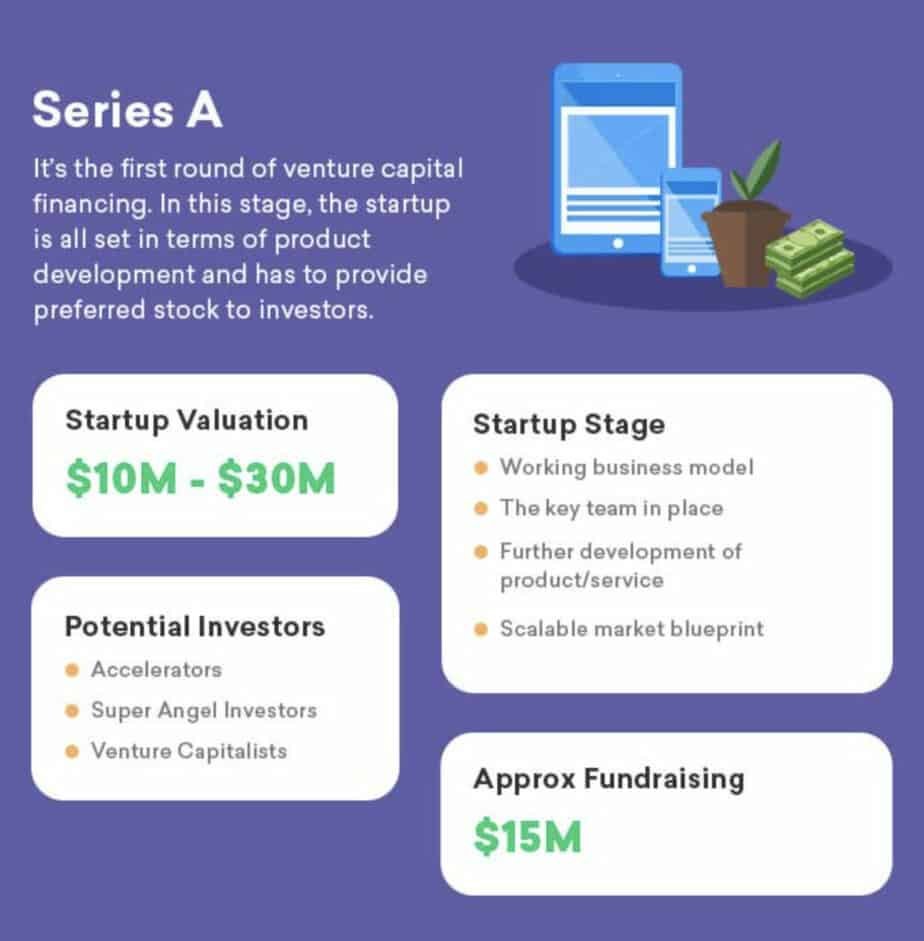 The series A funding stage is an important milestone for startups in Bangladesh, as it marks the transition from the early stages of development to a more established and mature business. At this stage, startups typically have a functional product or service and are looking to scale their operations and enter new markets.
To secure series A funding in Bangladesh, startups will need to present a strong business case to investors, including a detailed plan for how they will use the funds to achieve their goals. Startups will also need to demonstrate a track record of success and have a clear path to profitability.
This is the stage at which you should begin learning about fundraising and making early connections with angel investors and venture capitalists. You must identify investors who want to invest in your startup using the 30-10-2 rule.
This rule states that you must find 30 investors willing to invest in your business. Ten of those thirty investors may be interested in your proposal, with two of them actually passing on funds to you.
Angel investors and traditional venture capital firms provide the majority of Series A funding. They are not looking for startups with "great ideas," but rather for startups with a solid business strategy that can turn their great idea into a successful, money-making organization, allowing the investors to profit from their investment.
A single investor can act as a "anchor," but once a startup has secured its first investor, attracting additional investors becomes easier. Although angel investors prefer to invest during this stage, they have far less influence than VC firms.
Investors interested in Series A
Accelerators
Super Angel Investors Venture Capitalists Company Valuation & Series A Fundraising
During the Series A funding stage, startups with a good business plan and a valuation of up to $10 million to $30 million can raise approximately $15 million.
Active Series A Investors
4. Series B Funding Stage
Startups that have already gone through the previous startup funding stages (seed funding and Series A) have a sizable user base and a steady stream of revenue. They have demonstrated to their investors that they are capable of achieving success on a larger scale.
Investors help startups by funding market reach activities, increasing market share, and forming operational teams such as marketing, business development, and customer success. The series B funding stage allows startups to grow so that they can meet the various demands of their customers while also competing in competitive markets.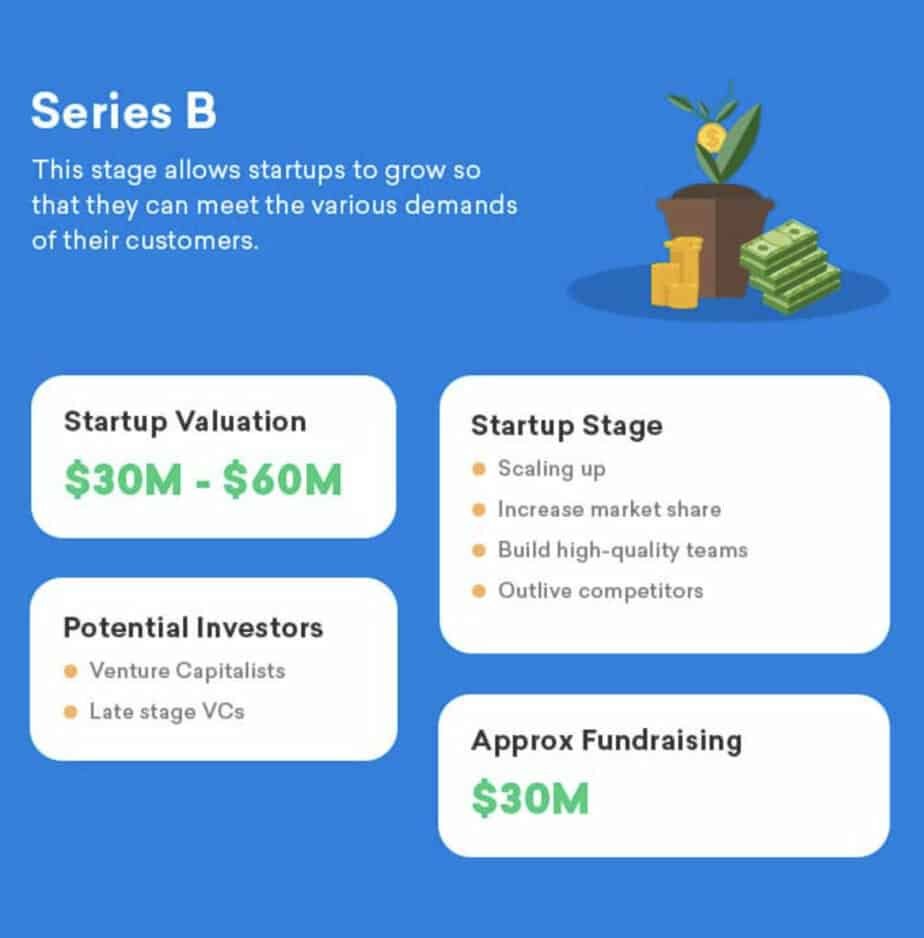 In terms of processes and key players, the Series B funding stage may appear to be similar to the previous funding stage; however, Series B funding is frequently led by the same characters, including a key anchor investor who helps you attract other investors.
The main difference is the addition of a new wave of VCs who specialize in investing in well-established startups in order for them to exceed expectations even further.
"The dilemma is that while your Series A investors were extremely important to you during that round, they may not be the investors you need going forward. If you're in a position where going public is a real possibility, you'll need crossover investors who will be there for you both now and when you go public," says Praveen Tipirneni, MD & CEO of Morphic Therapeutic Inc.
Potential Series B Investors
Venture Capitalists
Late stage VCs
Company Valuation & Fundraising in Series B Startups with a revenue-generating model and a valuation of up to $30 million to $60 million can raise up to $30 million during the Series B funding stage.
Active Series B Investors
5. Series C Funding Stage
Startups that reach the series C funding stage should be well on their way to success. These startups seek additional funding to help them develop new products, enter new markets, and even acquire other underperforming startups in the same industry.
Investors happily fund successful startups in the series C funding stage. They are hoping to make a profit that exceeds their investment. The Series C funding stage focuses on rapidly scaling the startup.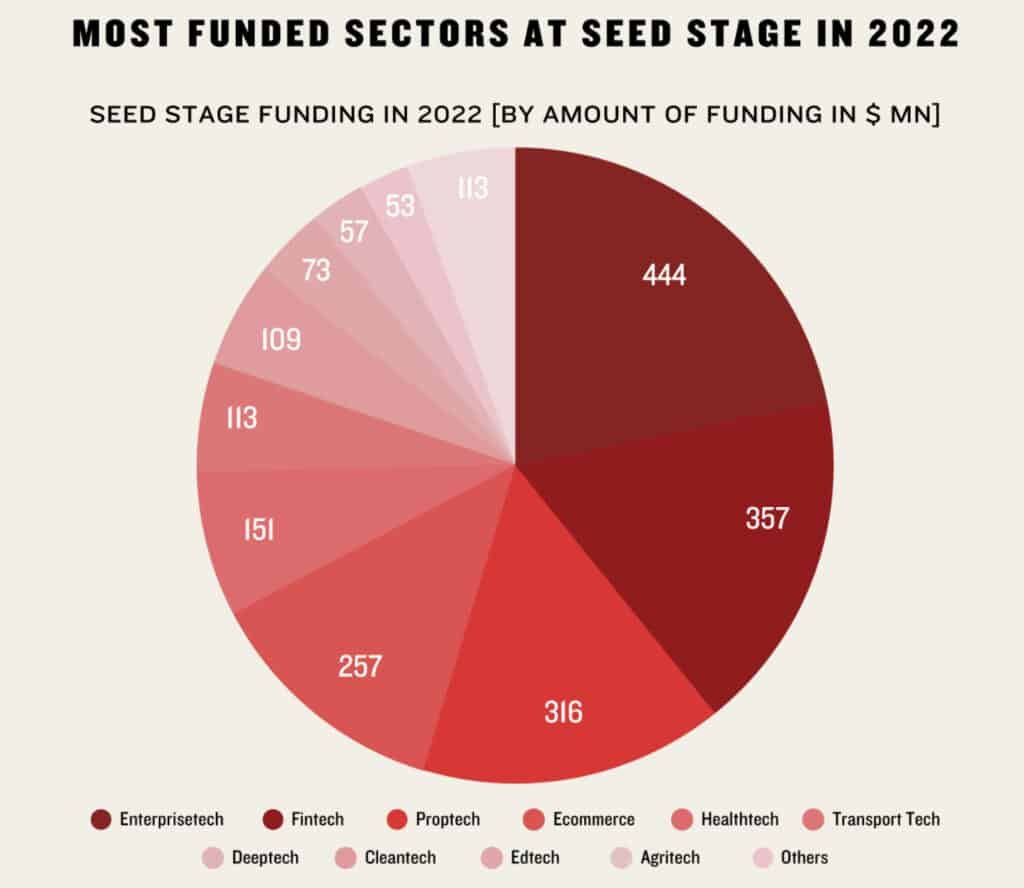 With Series C funding, you can significantly scale your startup by acquiring other startups. Your startup operations are now less risky, and more investors are joining the fray. During the Series C stage, many hedge funds, investment banks, and private equity firms will gladly invest in your startup.
The reason for this is that the startup has already proven to be a commercial success. New investors enter the game by investing large sums of money in thriving startups in order to establish themselves as leading investors.
Remember that startups that receive Series C funding are well-established, have a strong customer base, have stable revenue streams as well as proven growth histories, and want to expand their operations on a global scale. If you haven't completed any of the above, you aren't ready for Series C funding.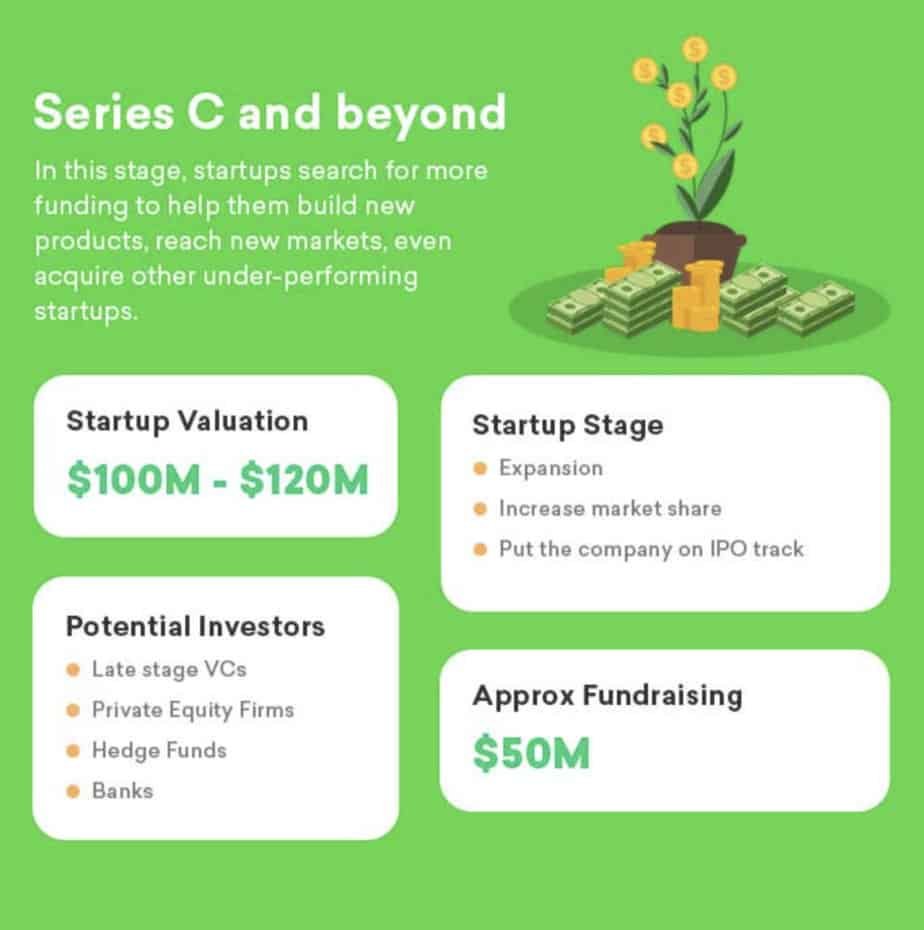 Potential Investors for Series C
Late stage VCs
Private Equity Firms
Hedge Funds
Banks
Company Valuation & Fundraising in Series C
Startups with a good business growth valuing up to $100 million to $120 million are able to raise approximately $50 million during the Series C funding stage.
6. Series D Funding Stage and Beyond
This stage is not required by many startups. The Series D funding stage enables entrepreneurs to raise funds for a one-time event. For example, a merger, or if it has not yet met its growth target.
If a startup has not yet gone public but is considering a merger with a competitor on agreeable terms, it may consider series D funding. Series D funding provides startups with the most viable solutions, allowing them to confront problems head on by merging with another startup.
Furthermore, if a startup is unable to achieve its growth milestone with series C funds, it will require additional funds through series D funding to stay afloat.
Potential Investors for Series D
Late stage VCs
Private Equity Firms
Hedge Funds
Banks
Company Valuation & Fundraising in Series D
Startups in this stage may value around $150 million to $300 million are able to raise approximately $100 million during this startup funding stage.
Active Series C & D Investors
7. Initial Public Offering (IPO) in Bangladesh
The process of initial public offering (IPO) in Bangladesh involves offering corporate shares to the general public for the first time. Startups that need funding and established organizations looking to allow startup owners to exit some or all of their ownership may use this process to generate funds by selling shares to the general public.
To go through the IPO process in Bangladesh, a startup will need to form an external public offering team that includes underwriters, lawyers, certified public accountants, and experts from the Bangladesh Securities and Exchange Commission (BSEC).
The startup will also need to compile information about its financial performance and expected future operations, and have its financial statements audited to generate an opinion about its public offering. The startup will then file its prospectus with the BSEC and determine a specific date for going public.
There are several benefits to IPO for startups in Bangladesh, including the ability to raise funds, access to additional funds through secondary offerings, the ability to compensate executives through stock, and the ability to recruit better talent. Public organizations may also find it easier to pursue mergers, as they can use their public shares to acquire other startups.
When a startup decides to go public, a specific set of events occur during the IPO process. They include:
Formation of an external public offering team comprising of underwriters, lawyers, certified public accountants, and SEC experts.
Compilation of the startup's Information including its financial performance as well as its expected future operations.
Audit of the startup's financial statements takes place which generates an opinion about its public offering.
The startup files its prospectus with the SEC and determines a specific date for going public.
Benefits of IPO
Raising funds for the startup is not the only benefit that entrepreneurs enjoy in case of a public offering. Some other advantages are: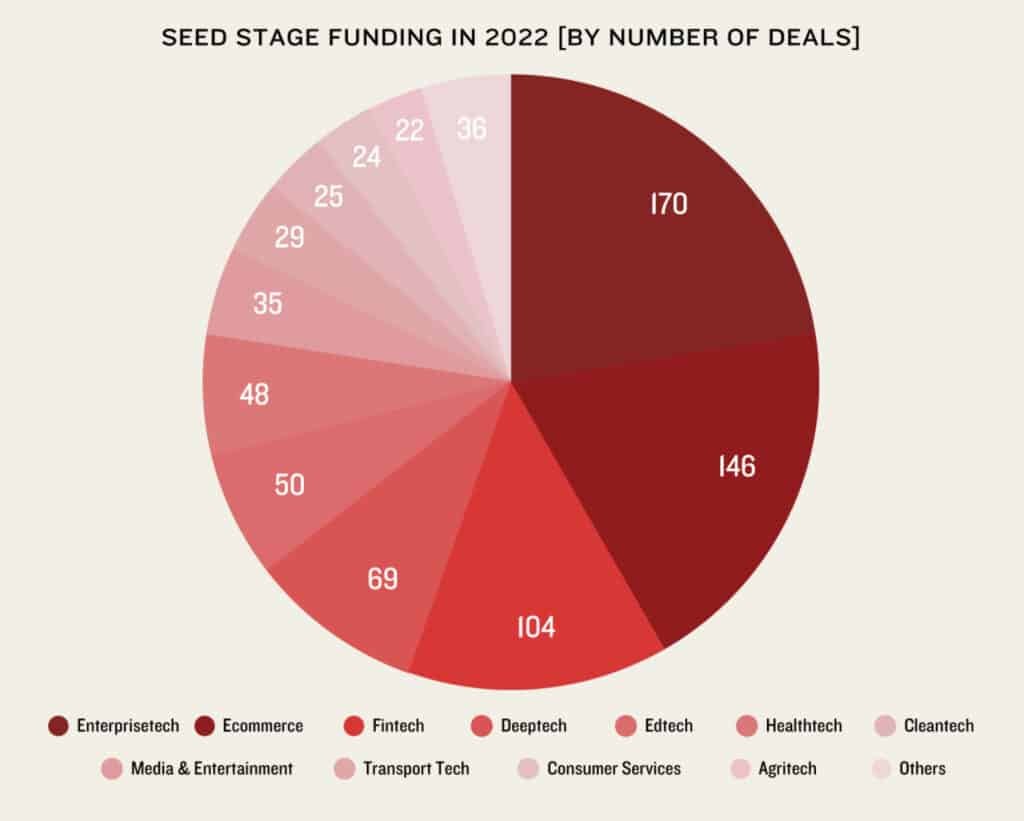 A public organization is able to generate additional funds through secondary offerings as it already has access to public markets.
Many public organizations compensate executives through stock. The stocks of a public organization are more attractive to employees as the stocks can be sold easily. Also, being public allows an organization to recruit better talent as well.
Mergers are easier for a public organization as it can utilize its public shares to acquire another startup.
Meet The Most Active Startup Investors Of 2023 in Bangladesh:
LetsVenture
LetsVenture, founded in 2013 by Shanti Mohan and Sanjay Jha, is a startup investment marketplace that allows investors to discover and invest in startups through its proprietary technology platform.
LetsVenture completed 360 transactions in 2023 . Among its notable investments this year was its participation in the Series A funding round of Burger Singh, a homegrown quick service restaurant chain. It also invested in Sanfe, a feminine hygiene startup, and Evenflow, an ecommerce rollup startup.
LetsVenture will also collaborate with the Ministry of Electronics and Information Technology in 2023 to invest in early-stage startups through the government's SAMRIDH startup accelerator program.
AngelList India
AngelList, founded in 2009 by Naval Ravikant, allows investors to invest as little as $1,000 alongside accredited backers via investment syndicates. In 2019, it launched an India-focused venture and angel fund.
In 2023 , AngelList India participated in 285 funding transactions. During the year, it invested in B2B manufacturing and supply chain enablement startup Magma, content sharing startup SuperShare, and coliving marketplace Crib, among others.
Venture Catalysts
Dr. Apporva Ranjan Sharma and Anuj Golecha founded the Mumbai-based integrated incubator, which typically invests $200K to $2 Mn in early-stage startups. The investments are syndicated, with HNIs, family offices, and CXOs participating.
In 2023 , Venture Catalysts partnered with the Confederation of Real Estate Developers' Associations of India (CREDAI) to establish a $100 million proptech fund to invest in early-stage and growth-stage startups in a variety of real estate sub-sectors.
In 2023 , Venture Catalysts invested in 207 deals, including investment tech startup AlgoBulls, spacetech startup Agnikul, and intercity mobility startup Zingbus, among others.
Sequoia Capital
The US-based venture capital (VC) firm launched a $2 billion early stage venture and growth fund for India in 2023 . The fund's closure was announced in June 2023 .
In 2023 , Sequoia Capital completed 86 investment deals in India and backed startups such as SaaS unicorn Chargebee, B2B SaaS platform CleverTap, and Scaler Academy.
2023 was a difficult year for the VC firm's India arm as its portfolio startups like BharatPe, Zilingo, and Trell were embroiled in controversies, raising questions about the corporate governance at its companies. Following this, Sequoia India released a blog post outlining how it looks at the corporate governance issues and "a set of proactive steps" to counter misconduct.
Better Capital
Founded in 2018 and run by Silicon Valley entrepreneur Vaibhav Domkundwar, Better Capital is backed by founders, operators and investors from across the world. Former and current leaders at Meta, Google, Uber, LinkedIn, Tiger Global, TPG, and the World Bank are among its backers.
In 2023 , Better Capital participated in 75 funding deals in the Indian startup ecosystem, including those of fintech startups Gullak and M2P Fintech and creator-owned marketplace startup HYPD.
We Founder Circle
Founded in 2023 by Gaurav Sanghavi, Neeraj Tyagi, Bhawna Bhatnagar, Deo Saurabh and Vikas Aggarwal, We Founder Circle has backed over 70 homegrown startups till now. It has a wide network of 6,500 investors across 40 countries.
In December 2023 , the investment firm launched two angel funds – $24 Mn angel fund 'Invstt Trust' and $30 Mn cross-border angel fund 'We Founder Circle Global Angels Fund'.
In 2023 , it participated in 71 funding deals of startups. It led seed funding round of smart parking solutions platform ParkMate and pre-seed funding round of Uma Robotics. Besides, it also invested in foodtech startup Anveshan.
Stride Ventures
Founded in 2019 by Ishpreet Gandhi, the Delhi-based venture debt firm invests in startups working in diverse sectors such as fintech, agritech, B2B commerce, healthtech, B2B SaaS, mobility and energy solutions.
In August 2023 , Stride Ventures closed its second fund, Stride Ventures India Fund II, with a corpus of $200 Mn to write cheques between $4 Mn–$5 Mn to 60-70 startups over a period of four years.
It participated in 55 funding rounds in 2023 , including that of agritech startup WayCool, EV-ride hailing platform BluSmart, and EV battery swapping network Battery Smart. 
Here are some usual documents that you need from us for your startup in Bangladesh:
Here is a table with frequently asked questions about startup law in Bangladesh:
Start-up department in Tahmidur Rahman Remura Wahid Law firm in Bangladesh:
The Barristers, Advocates, and lawyers at TRW in Gulshan, Dhaka, Bangladesh are highly experienced at dealing with Start up funding, seed stages local and foregin direct investment, where we assist clients in setting up of the complete business irrespective of whether it is within a specialized zone or any other part of Bangladesh.
In TR Barristers in Bangladesh, our experience helps us to efficiently execute local and cross-border global transactions while helping you at all stages of the process and offering you cost-effective, realistic business solutions.
In addition to handling various issues related to domestic clients on a regular basis, it also has experience in consulting and assisting numerous international clients with utmost care and attention throughout their legal exploration in Bangladesh. For queries or legal assistance in regards to the Procedure of foreign investment in Bangladesh, please reach us at:
E-mail:[email protected]
Phone:+8801847220062 or +8801779127165
House 410, Road 29, Mohakhali DOHS