E-Commerce Company Formation in Bangladesh| Complete Overview of Starting an E-commerce Business.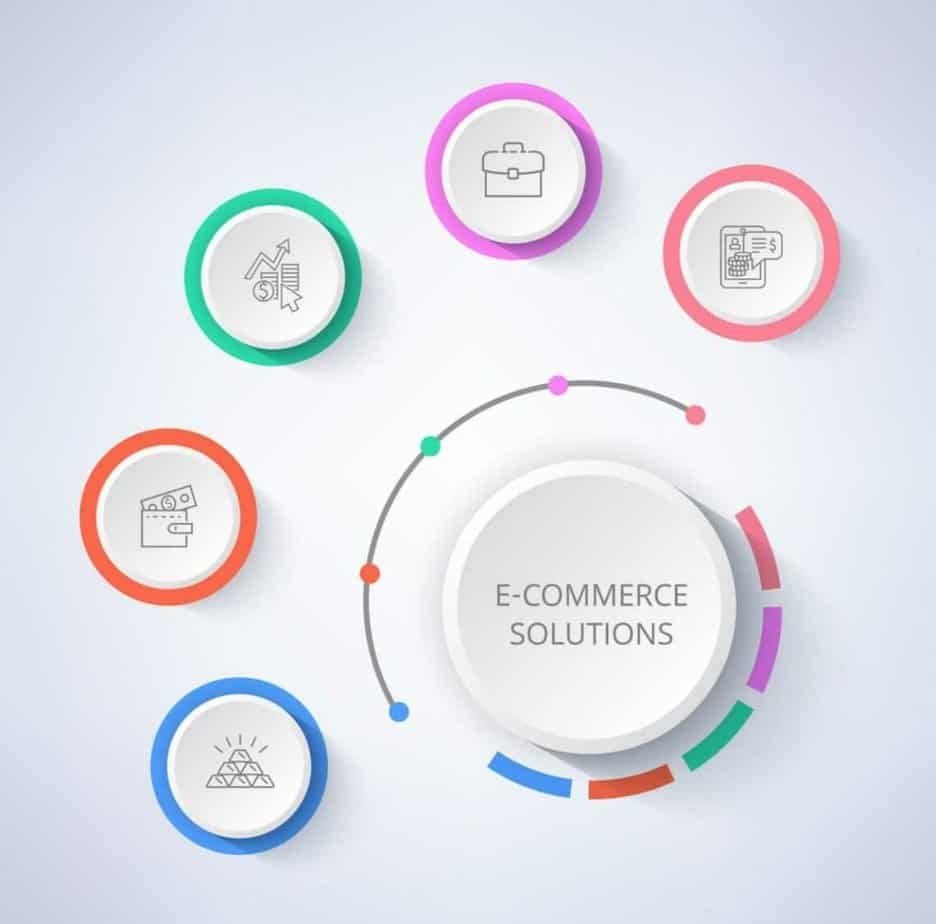 Tahmidur Rahman, Director and Senior Associate
Table of Contents
Find the subsections below, If you want to jump through specific sections instead of reading the whole article.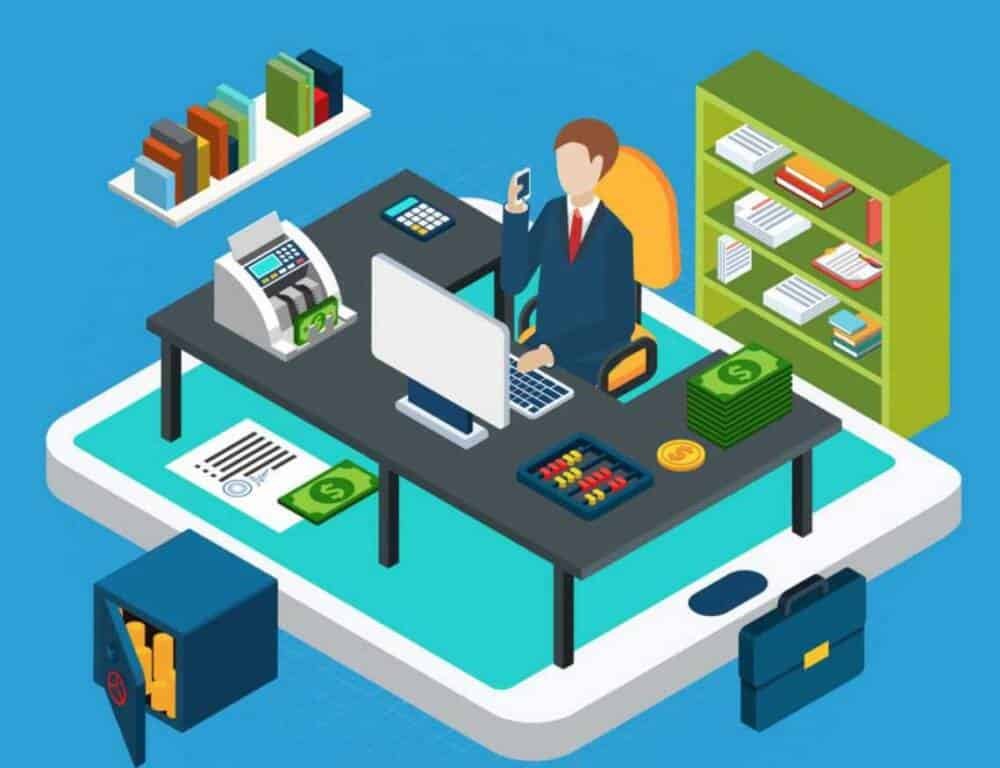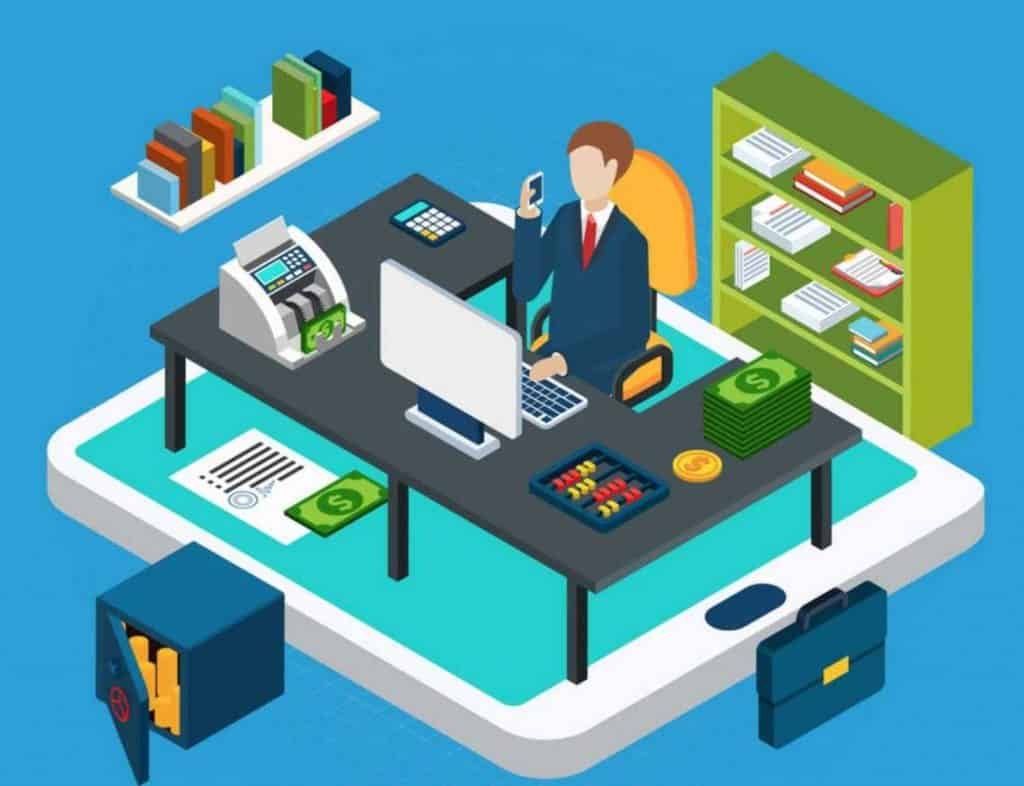 Table of Contents (Jump through sections)
hide
E-commerce business formation in Bangladesh:
E-commerce is actually one of Bangladesh's fastest growing field and trends. There are lots of e-commerce companies that have begun operating in Bangladesh since 2015. But mostly they only operate for Dhaka city and few businesses have only started in their city. This is a positive sign and e-commerce will certainly expand in days to come. Many people come to TRW with their enquiry if they need a trade license / or a PLC for their Bangladesh e-commerce business. And the answer is of course "yes." In Bangladesh, every business is required to have a trade license, and eventually you might opt for establishing your own PLC for your e-commerce business!
Starting an E-Commerce business in Bangladesh
As the study shows, Bangladesh is entering its own period of demographic dividend, meaning that the proportion of young people in the next 25 years will be the highest in the history of the country. And this is a golden opportunity for Bangladesh to tap into the promise of e-commerce by building a viable e-commerce ecosystem that will transform the country's economic landscape. Another Asian neighbor, China, has already shown that e-commerce can easily become the key drivers of the economy, with favorable policy and government commitment.
 The term e-commerce refers to the Internet-based buying or sale of goods, products or even services. E-commerce purchases vary from the obvious things like online retailing, online media outlets, online shopping, etc. to the more important items like digital payment, online banking and even the procedures of public administration. In this article we will concentrate on the information needed to start an E-commerce company in Bangladesh.
Major Categories and Types of E-commerce business in Bangladesh

 
In terms of E-commerce business in Bangladesh, there are three kinds of e-commerce, which are as follows-
1. Items oriented: These online companies deal over digital media with tangible and physical goods or products.
2. Service-oriented: These online businesses are specialized in delivering services to a customer, be it between businesses or just ordinary people or vice versa;
3. Digital products oriented: These online companies are performing legal businesses like the two preceding ones but the goods or services they offer are entirely digital.
The buying and selling process involves the exchange of web and electronic data using personal computers , laptops, tablets , cell phones etc. Companies are categorized as 'brick and mortar' (traditional trade), 'click and mortar' (partial e-commerce) and 'internet businesses' where all is digital for merchandise, distribution, and payment. The definition of e-commerce thus includes both purchases of physical goods and digitized products and services.
In the current eBusiness world, M-Commerce (Mobile Commerce) and F-Commerce (Facebook Commerce) have become two common concepts. Within this paper both are listed within the wider e-commerce framework.
What are the usual transactions in a e-commerce business in Bangladesh?
These online transactions are usually done in the following six ways –
1.Business to Business (B2B): The "Business to Business" transactions include two more companies conducting business with each other and barely ever involve the final customers;
2. Business to Consumers (B2C): It is the business model where businesses directly offer goods or services to customers. Consumers are increasingly shopping for and purchasing goods online, arranging financing, arranging shipping or taking delivery of digital items such as apps, and getting after-sales services. B2C e-commerce includes online transactions often referred to as e-retail (or e-tail).
In building B2C networks, some of the advantages businesses can achieve are decreased operational costs, increased marketing, globalization, customer satisfaction, knowledge management, etc .. Bangladesh e-commerce begins and mostly switches to B2C.
3. Customer to Customer (C2C): The "Customer to Customer" model refers to the direct transactions conducted between the consumers themselves;
4. Customer to Business (C2B): The Customer to Business transactions refers to the providing of goods or services by a customer to legitimate businesses;
5.Business to Administration (B2A): Business to Administration involves the transactions between businesses and governmental or administrative bodies.
6. Customer to Administration (C2A): Customer to Administration refers to the transactions that are made between the ordinary consumers and governmental bodies.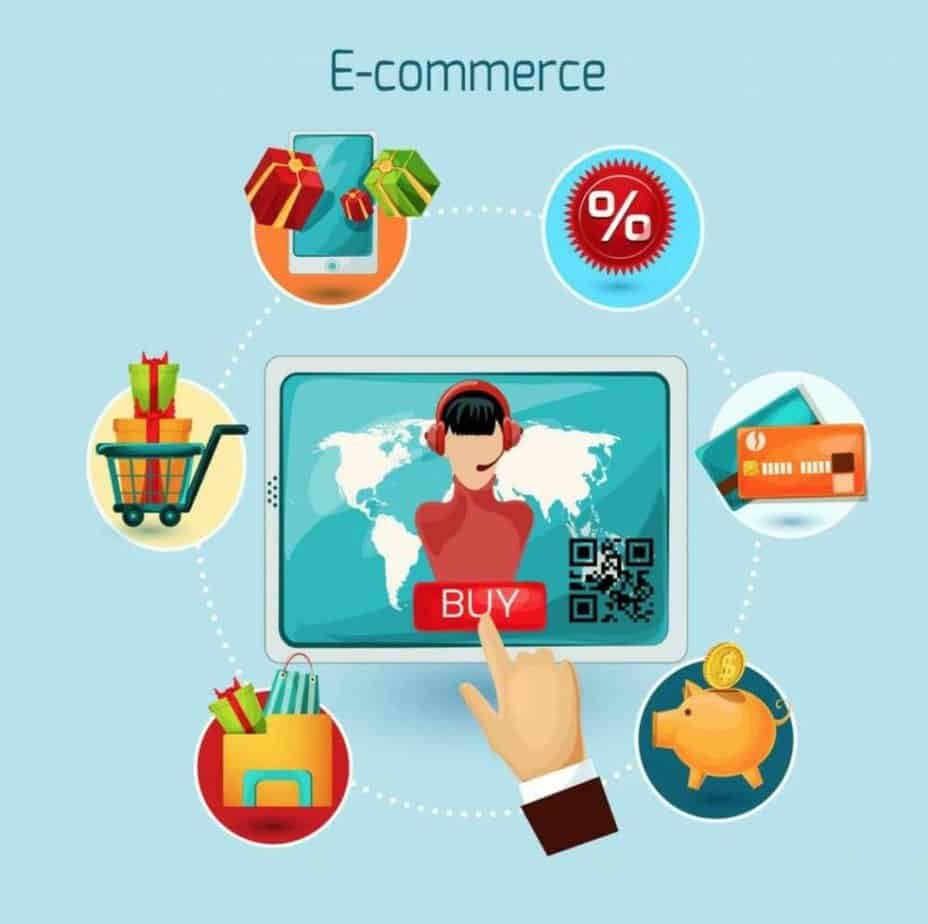 Process of Starting an E-commerce business in Bangladesh
The procedure required to start an E-commerce company in this country depends entirely on the nature of the business itself.
Individual businesses: If your online company is all about the Customer to Consumer ( C2C) model and you just want to trade with someone over the internet, then you don't need a lot of formality. At the other hand, if you sell any goods or services actively through a website or page and you are the sole owner of the said company, then you will need a valid trade license and proper E-TIN set-up.

Companies or Associations: If your favored business model is Business to Customer (B2C), where you want to set up a company or association to sell your goods or services, the laws currently in force in Bangladesh regarding companies, partnerships or associations etc. will be applicable to you to set up your e-commerce business in Bangladesh.
Domain & intellectual properties: Another important step of setting yourself up in the E-economy is to purchase a domain name. Being prepared with a valid domain, trademarks, copyrights etc. will be instrumental in securing your intellectual properties among other things.
A typical Bangladesh online business: A typical Bangladesh online business starts with the development of a website or a public page in an asocial media network. The items or services to be sold are then cataloged on the Customers' website or page on browse through. The final aspect of this initial phase is incorporating a safe form of payment, and there are quite a few good choices to choose from in your own e-commerce business in Bangladesh.
Payment methods: Most online stores have a cash-on – delivery system which, of course, needs no digital payment method. At the other end of the spectrum, a large chunk of all mobile banking in this country is currently being done via services such as Bkash, Rocket, Nexus Pay etc., but you do have the option of accepting other services such as the various credit or debit cards, PayPal, Money Gram or any other FIN Tech (Financial Technology) methods. The trick is to go for something that's easily available and that has the most users. Hence:

Setting up a payment gateway system in Bangladesh requires few papers/documents:
Company Trade License
Owner's NID & Photograph
Bank Details
Company Logo
Website URL
Signature & Seal
As of now, the Bangladesh Bank has allowed funds to be transferred up to BDT 5,00,000 between two customers who have accounts on the same bank via online facilities, provided that the transactions comply with the prevailing Money Laundering Prevention laws and related government circulars.
Nevertheless, in the case of any legal issue emerging from these projects, it is often prudent to obtain professional assistance. According to the laws currently in effect in Bangladesh, e-economy participants are entitled to various legal remedies with the least amount of difficulty. The article would also address the prospective risks of operating E-commerce companies.
Potential Legal regulations in regards to starting an e-commerce in Bangladesh
 Consumer Protection legislation is important in e-commerce business in Bangladesh to create consumer trust. In merchant's bank account, a holding fund mechanism listed in the 'E- Payment' section might be established; consumers do need to use true identification for the purposes of the transaction.

Privacy of consumer's comm

unication, preference, visit information, personal and financial data must be maintained by the relevant merchant.

 

There has to be a clear definition of what form of communication, intention or promise between merchant and consumer will be counted as service agreement; violation of which would face legal consequences in the justice system.



Community Conscious Driven Policy needs to be established in the e-commerce business in Bangladesh. The socio-economic scenario differs from country to country. Expectation from businesses and consumers need to weight in our existing standard.

Code of Conduct for the businesses and customers need to be defined. Any form of digital communication must not violate traditional social and business etiquette within the e-commerce business in Bangldaesh.

Dispute Resolution Mechanism should be clearly stated and communicated properly to the stakeholders. A cyber court might just be established for quick resolution of such cases specifically for e-commerce businesses in Bangladesh.

 ICT Act is undergoing revision. As the cyber world evolves very rapidly, a legal committee will eventually be set up to review the law and make appropriate changes every six months. 

 Most e-commerce operations incorporate a variety of digital activities and conventional business processes. ICT Act will ensure compliance with current legislation and ecommerce regulations is sufficient.

Though e-commerce ensures easy access to entrepreneurship, some form of regulations will eventually be imposed for the new entrants for identification, authentication, taxation and monitoring purpose. Easy registration process using e-tin, address, etc will eventually be incorporated to ensure the transactions under a legal umbrella.

Insurance policy might also be formulated to protect businesses and consumers from larger accident and fraud incidents.
For details of filing system, click here or in the image below-
If you want to know how to open a company in Bangladesh or about company formation click here!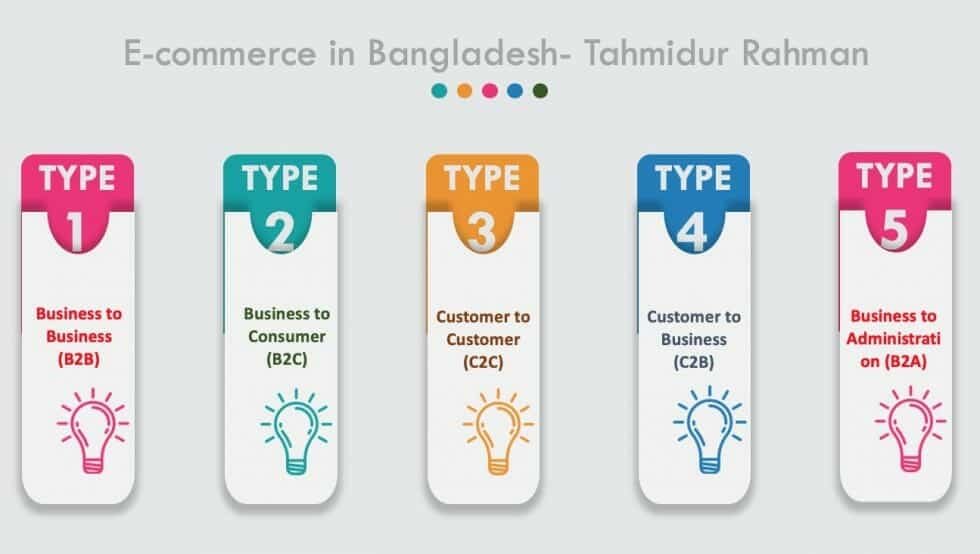 How to get a Trade License in Bangladesh?
Click here and go to the post, Tahmidur Rahman speaks in details about Trade License in Bangladesh | Fees, Processing and Renewal!
What are the potential pitfalls of starting an e-commerce business in Bangladeh ?
As a fairly recent development in Bangladesh's economic history, there are several possible problems that may emerge from an online company. Many of these problems are discussed briefly below- 
1. Credit and Guarantee: A large percentage of higher-end transactions are made by loans such as EMI or other types of instalment plans. For certain situations, civil proceedings can be required when the consumer defaults.  
2. Financial fraud: all the time when it comes to e-commerce in Bangladesh, financial fraud such as credit card fraud, the use of illegal payment methods etc. Established in compliance with the 1990 Money Loan Court Act, the Artha Rin Adalat is a judicial body dealing with the recovery of money loaned to citizens through public sector financial institutions. This court can adjudicate financial fraud committed in e-transactions such as credit card frauds etc. There are some other legal remedies available under Bangladesh 's laws to a possible victim of fraud such as the Digital Protection Act, 2018 among others. 
3. Return products or non-delivery of goods: E-commerce companies regularly recall items returned by consumers for different reasons, some of which are specific concerns such as the size of apparel products, while others are as ambiguous and illogical as they may be. In addition to the financial blows suffered by the sellers, factors such as product return or product non-delivery may also be harmful to the purchasers. Under existing legislation such as the Sale of Goods Act, 1930 etc., online sellers and purchasers are entitled to a plethora of protections that can be legally enforced.
4. Quality of products: The E-economy of Bangladesh has a long history of venders providing unsatisfactory goods or services to the customer. This is mainly due to the fact that the customers do not get to check or verify what they are buying before the actual delivery takes place. This has apparently resulted in sellers delivering damaged, expired or unusable products in the end. Issues of damaged goods or goods in lesser quantity than originally agreed upon can be brought to legal action under the governing laws of the country such as the Consumer Protection Act, 2009, The Sale of Goods Act 1930, The Contract Act, 1872, The Penal Code, 1860 and the Standard of Weights & Measures Ordinance, 1982 etc.
5. Adulterated goods: whether purchased by a customer or a business, whether it is the duty of an online retailer to deal with adulterated goods and products, it will be subject to legal consequences. The 1974 Special Powers Act provides legal provisions for adjudicating vendors trading in adulterated goods, beverages, or other items.
6. Infringement of Intellectual Property: There is a general disregard among the Bangladeshi people for intellectual property laws, particularly when it comes to digital products, due to the state of the basic economy and the newness of information technologies.
7. Exploitation: The very existence of the techs used to perform different transactions online leaves space for vulnerabilities that can be manipulated for illicit benefit. Frauds in the credit or debit card, frauds in the digital identity forgery, infringements of authority, unauthorized access to data and privacy etc. are some of the examples that can seriously hamper an individual's or business' livelihood. In addition to careful planning by the users, in the aftermath of these incidents, legal proceedings are also necessary.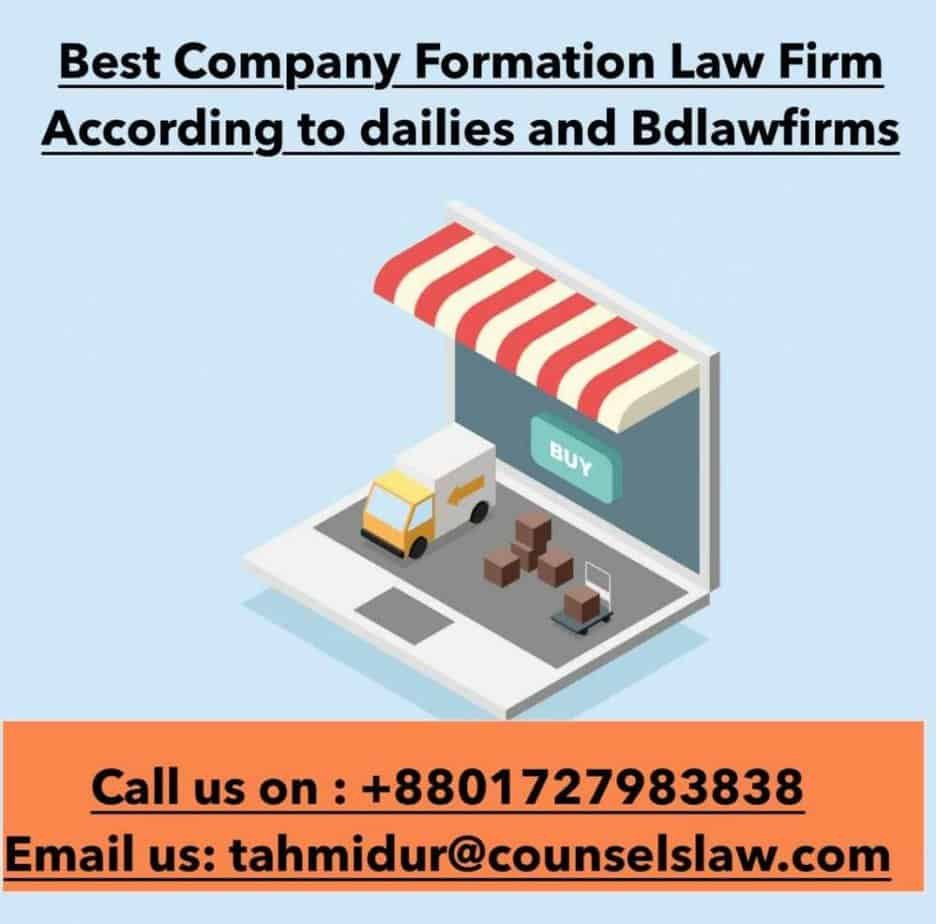 "TR Barristers in Bangladesh is Considered as one of the leading firms in Company law in Dhaka, Bangladesh"
Frequently Asked Questions- FAQ about E-commerce Business in Bangladesh
General Questions about Starting an E-commerce company in Bangladesh
What is E-commerce business in Bangladesh?
E-commerce includes the purchasing and sale of products and services by businesses and customers via the electronic medium. E-commerce, also known as electronic commerce or internet commerce, refers to the purchasing and sale of goods or services through the Internet, and the transfer of money and data to carry out these transactions.
How many e-commerce business are there in Bangladesh?
The eCommerce Association of Bangladesh (e-Cab), an eCommerce trading organization in Bangladesh, reports that there are 700 eCommerce sites and about 8,000 eCommerce pages on Facebook. Facebook remains a common method of advertising and selling goods, to the point that many companies forgo the production of websites.

What are e-commerce companies?
Amazon, Alibab and e-bay probably the most influential e-commerce business in the world. Our neighboring country have flipkart, which is an Indian based eCommerce web portal founded by Sachin Bansal and Binny Bansal in 2007. In Bangladesh currently we have Daraz and E-valy dictating the e-commerce market.
What are the 5 types of e-commerce?
Business-to-Business (B2B)
Business-to-Consumer (B2C) 
Consumer-to-Business (C2B) 
Business-to-Administration (B2A) 
Consumer-to-Administration (C2A)
What is the best e-commerce company in Bangladesh?
Daraz is considered to be one of the best e-commerce companies in Bangladesh. As one of the most innovative and successful online stores in Bangladesh, Daraz.com.bd offers a wide range of products, including electronics , apparel, home appliances, children's goods , furniture, beauty and health, and much more.
How to start an e commerce business in Bangladesh (step by step)?
Select The Best 

Business

 Structure and Register Your 

Business legally in Bangladesh.
Research

 

Ecommerce Business

 

Models.
Start

 

Ecommerce

 

Niche Research.
Validate Target Market and Product Ideas.
Register Your

 

Ecommerce Business

 

& Brand Name.
Finalize Your

 

Ecommerce Business

 

Plan.
Create Your Online Store.
Attract Customers To Your

 

Ecommerce

 

Website.
Do I need to register my e-commerce company in Bangladesh?
Choose a business name and register your company. There are legal protections and tax benefits for incorporating, so don't skip it. Email us for aiding you to a seamless formation.
What is ECAB?
The e-Commerce Association of Bangladesh (e-CAB) was established to accelerate the growth of the e-Commerce sector in Bangladesh. The e-CAB was designed to address the current problems of e-Commerce in order to ensure its development. E-CAB aims to act as a shared forum for companies active in the e-commerce sector in Bangladesh. The e-CAB will act as their voice. In addition , e-CAB will undertake a range of activities, including research, publication, training, workshops , seminars, etc., to develop the e-commerce market.
How to become a member of E-CAB in Bangladesh?
Logo of your e-commerce company

A short profile of the company (minimum 100 words)

Contact person name and contact address

Photocopy of the updated trade license of the organization/company

Photocopy of the updated Tax Identification Number (TIN) certificate

Photocopy of the National ID card of the proprietor/managing director/Chairman of the company

Passport size picture of the proprietor/managing director/Chairman of the company
Get legal advice from the best company formation Law firm in Dhaka
The Barristers, Advocates, and lawyers at TRW in Gulshan, Dhaka, Bangladesh are highly experienced at assisting clients through the entire process and legal provisions relating to the setting up of your E-Commerce business in Bangladesh and the safeguarding of your rights and interests in case of any conflicts.
For any queries or legal assistance, please reach us at:
E-mail: [email protected]
Phone: +8801847220062 or +8801779127165
Address: Road 126 (4th Floor) Islam Mansion, Gulshan 1, Dhaka.
Tahmidur Rahman | Law Firm in Dhaka
Privacy Policy
Disclaimer
Client Login
Sitemap